Business card design tips for architects tips, Architecture firm marketing advice, Architectural guide
Business Card Design Tips for Architects
12 Oct 2021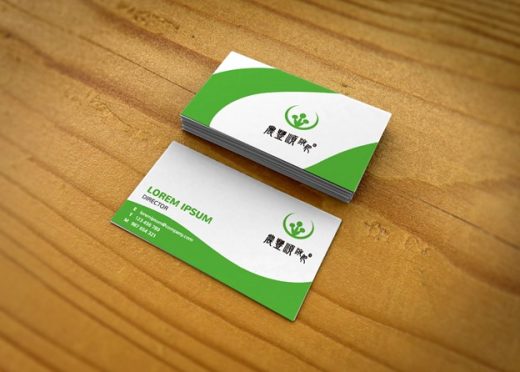 The ideal size for a business card is 3.5 inches x 2 inches. The reason behind these dimensions is that your business card should be exactly the size of a credit card so that it easily slips into your wallet's sleeve with other important cards.
However, when it comes to designing a card for your architecture business, you need to be a little creative. Simple fonts such as Arial, Calibri and Times New Roman are not going to cut it. You need to impress your clients, and the first step is to wow them with your business card. This will make people go, "If they have spent so much time on designing this amazing business card, they probably have great ideas."
So, without further ado, here are some designing tips for your business card:
Minimal Information
Before you start with the design, you need to decide what information will go on the card. We have already told you about the most common business card sizes, and, in that range, less is always more. Plus, your creativity lies in your work, which you will show to your clients in the home visit, which means the information you need to put on the card include:
Name
Company Name
Contact Number
Email Address
Social Media ID (If you have one)
Office Address
Be Creative With the Design
You don't need a splash of colour to show your creativity. Constructing homes and other structures is serious business. Clients need to trust you, and you can build that with a simple yet innovative design. You can get the card embossed with your company logo, create a small cut out of the logo in the top right corner and write your slogan in the middle, add special effects and so on. Stylise the front and keep the back simple.
Don't Forget Your Positioning Statement
An architect's business is all about convincing customers that they can do it! If you don't have a slogan and your business name is small, coming up with a positioning statement will make your business card shine and, in turn, boost your business's bottom line. Write it front and centre so it's readable.
Leave Blank Space for Clarity
Here's an analogy that will help you understand why simplicity and creativity should reflect on your card: An architect builds the foundation of a home or a business. Then, they use their ideas to design the place and turn it into a masterpiece. Similarly, the card itself is an empty canvas, and the design on it is a glimpse into what you can do for your client.
Get Your Card Professionally Printed
Nowadays, there are premade designed cards available online that you can easily buy. All you gotta do is choose your preference from the business card sizes, and the product will be delivered to your house. We suggest that you try your hand at Photoshop to design your card, and then, let the professionals take care of the dimensions and printing.
Don't forget to proofread your card because the printing service will not do it for you. Check every piece of information written on the card and if you feel undecided on the design, get it looked at by a friend who owns a business and can be unbiased.
Comments on this tips for business card design tips for architects article are welcome.
Building
Architecture Articles
Business
Business Posts
Is a mobile office right for your business
Things every business should be doing right now
3 ways NFTs could help businesses in future
Comments / photos for the Business card design tips for architects page welcome