Building comfort to sleep better things to know, Building design tips, Online Sleeping advice
Building Comfort to Sleep Better: Things to Know
12 Mar 2021
It's Official
Recent research at Nottingham University has found out that architects represent the most sleep-deprived professionals in the US. Namely, the architecture students are sleeping 5.28 hours a night which made them not only the hardest-working but also the most sleep-sensitive professionals. As the likelihood of the sleep patterns, acquired at school or university to transfer to adult life is high, we can surely predict that accomplished architects will face the same problem. Hence, it becomes more than significant to consider changing sleeping behavior and pay attention to your health and comfort.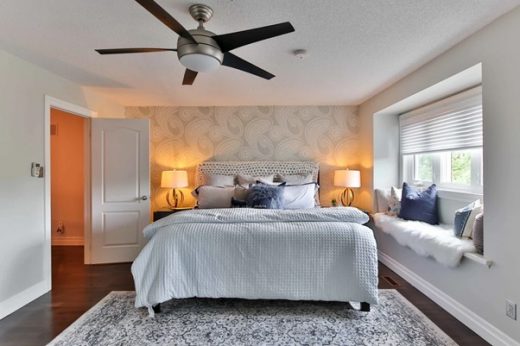 Building Comfort to Sleep Better Guide
Your Bedding as a Key
The bed accessories that you have been using – the mattress, the toppers, the pillows play a vital role in your health too. Every day your body rests on them and you can help yourself by choosing the most comfortable and advanced options. Taking into consideration the sleep-deprivation factor, architects can opt for companies that offer highly-adjustable and regulating bed linen.
Yes, bed linen has power! The right mattresses position your body correctly, the right toppers ensure air circulation and the right pillows help your head and neck release tension. Working on these three aspects, the powerful bed linen helps you prevent spinal cord issues and discomfort in any part of your body as much as possible.
Is there a place to find all of this? Yes, there is.
The Dormeo® USA
Dormeo represents an innovative and highly successful brand from Italy that has been conveying the idea of a good night's sleep for almost 15 years. The company has been designing its products following the advancement of technologies and blending them with the knowledge of sleep experts. (Those are people, specialized in sleep, not the ones that sleep all day long). Dormeo approached the issue of offering comfortable pieces of bedding targeted to your health, comfort, and peace of mind. It offers mattresses, toppers, and pillows that will transform your sleeping experience due to their secret formula and years of constant improvements.
Your Rest is in Your Bed
While it is your task to take care of your sleeping routine and experience, Dormeo gives you a helping hand in this by offering a large variety of options to choose from. No matter what piece you will choose, the company guarantees that you will get the following benefits. First, the high-quality Recovery Foam™ and breathable Octaspring® layers collaborate to provide your body pressure relief and to aid the natural air circulation. Second, it will not just be regular air circulation, but 8 times advanced.
The smart layers will soak up extra humidity and moisture and let your body receive the cool airflow. This backs up the right body temperature and conditions for uninterrupted sleep. Third, the pieces regulate the position of your body or its part, making sure that those are balanced correctly. For architects, it might be exciting to know that Octaspring® technology makes the piece move tri-dimensionally and adjust itself to your body.
You Know You Deserve It
Bearing in mind that architects are the hardest-working people and the most sleep-deprived, it becomes vital to offer them options that can help their body rest, their mind relax and their energy is restored with their sleep. Make sure to check the Dormeo USA website to find out more about the highest level of comfort and tranquility that your diligent body and mind deserve.
Comments on this Building Comfort to Sleep Better: Things to Know article are welcome.
Bedrooms & Sleeping
Bedrooms Posts
4 possible solutions for sleeping problem guide
4 Colour Combinations To Enhance Your Bedroom
Modern Versus Contemporary Bedroom Designs
Touches of Glamour for your Bedroom
Property
Architecture
Comments / photos for the Building Comfort to Sleep Better: Things to Know page welcome