Trusted Professional Indemnity Insurance Deal Advice, PI Tips, Architects Guide
Best Professional Indemnity Insurance Deal
Jan 24, 2020
How to get the best professional indemnity insurance deal in the face of rising prices
How much?!!
That's the response we're getting when people speak to us about renewing their professional indemnity (PI) insurance.
There's no denying the cost of PI is on the up for architects and other specialists working across the building design and construction industries. Many businesses are seeing their premiums increase for the first time since the early 2000s.
And that can come as an unwelcome shock. But the price creep isn't about insurers being greedy. There are reasons behind the rises – as well as things you can do to ensure the amount you pay stays as low as possible.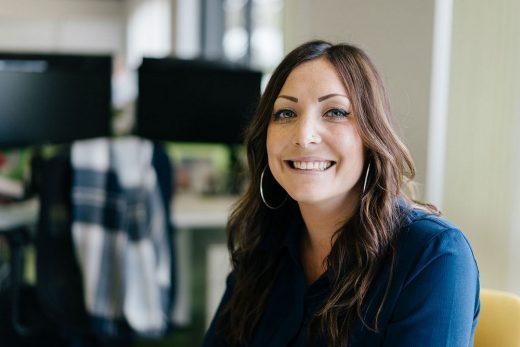 Professional Indemnity Insurance Guide
Why has the cost of professional indemnity gone up?
There are two main reasons.
The most obvious is the after-effects of the Grenfell Tower disaster. With the second stage of the official enquiry yet to report, insurers have become jittery about offering cover to businesses working on high-rise buildings. Also to those with legacy projects that could be vulnerable to claims.
To make matters worse, insurers have seen a rising tide of high-value claims connected to failed basement projects. Again, there is nervousness that there could be many more in the pipeline.
The other reason for higher prices is that professional indemnity insurance was too cheap in the first place. If you had PI back in the day, say before the early Noughties, it would have been proportionately more expensive.
But since then, a lot of insurers have jumped on the professional indemnity bandwagon. Consequently, PI became a buyer's market with prices kept low by the simple rule of supply and demand – to the extent that a Lloyds review in 2018 found the sums insurers were paying out in claims far outstripped what they were collecting in premiums.
Lloyds duly instructed the market to get its professional indemnity act together and some insurers even quit the PI arena altogether. The result? Fewer suppliers and rising premiums.
So, that makes architects paying more for their professional indemnity cover an unwelcome reality for the moment. That's not to say there aren't certain things you can do to keep your premiums as low as possible though.
What can you do to get the best PI deal?
If you're after a new policy, it pays to shop around. Insurers have become more cautious about who they'll cover and are asking more detailed questions about past and present work. That's especially the case if it involves high-rise buildings, cladding, fire protection or basements.
Some are hiking policy excesses, inserting exclusions, and even limiting level of cover. That means not all policies are equal, so it's important to be certain you're not only getting the best possible value, but that your cover does what you need it to.
An independent broker may be best placed to approach suitable insurers and talk the talk on your behalf. Different insurers will have different pricing structures for various types of risk, and you want to be sure you're with the right insurer for the kind of work you do.
It also pays to be transparent about your projects and not to play down any inconvenient truths. Insurers want to know more details than ever before about the potential risk they're taking on, so it's best to be upfront about any possible claims concerning past work.
The thing is, insurers are canny, and if they think you're not being one hundred per cent honest about your business, they won't deal with you. Worse, if you deliberately don't disclose any past or potential claims, they're quite within their rights to withdraw cover at what could be a crucial time.
How proper procedures give you a better chance of securing cover
Other things you can do to make yourself a more attractive prospect to insurers concern the way you run your business. Insurers love a paper trail. That's because documenting all the stages of a project, including who took which decisions when and for what reason, puts you on a much firmer footing if there's a claim.
It's equally important to demonstrate a professional approach across the board. If you can show that you have your own risk management procedures, that everything is recorded, staff are well drilled and that they have detailed knowledge of the materials they specify, you're more likely to get a positive reception.
Also be aware that you may not get the anticipated easy ride when renewing your existing PI policy. With insurers having adopted a much more nervous approach to architect's cover, be prepared to answer more questions than you're used to, especially regarding past work.
With that in mind, it's worth doing a project audit in advance, stretching back over the past several years, so you've got all the details to hand if you need them. It's also worth contacting your broker or insurer well in advance of your renewal date, as the process is likely to take longer than previously.
Grudging acceptance
So, higher professional indemnity premiums for architects may not be the best news ever. But the alternative of going without insurance means exposing yourself to the possibility of financial ruin in the event of a claim. Besides which, if you're a member of a professional association like the ARB, it's usually obligatory – as it is for most contracts, too.
Your best option, then? Accept the fact you'll probably have to pay more (no matter how begrudgingly) and use this advice to get yourself the best cover, at the best price, for your business.
About the author: Amy Restall is PolicyBee's specialist insurance adviser for the architecture and construction sector professions.
Comments on this guide to Best Professional Indemnity Insurance Deal advice article are welcome.
Building Articles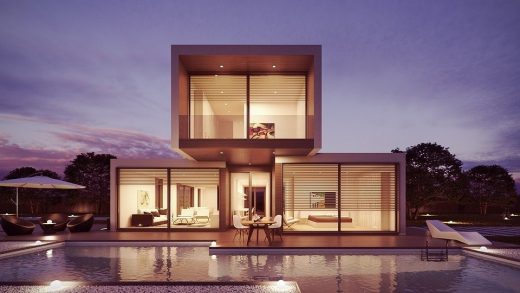 image courtesy of article provider
Comments / photos for the Best Professional Indemnity Insurance Deal Advice page welcome