Benefits of sheet metal in construction guide, Building material fabrication products advice
Benefits of Sheet Metal in Construction
29 March 2022
You have many materials at your disposal for fabrication if you want to make your own products. There are many factors to consider when selecting the appropriate material for your product, and you should find ways to streamline your manufacturing processes. When testing a material, you need to consider how it will behave under stress, over time, and when exposed to chemicals or environmental conditions. It is equally important to consider the nature, function, and performance of your project; this will determine what materials you choose to use for its construction.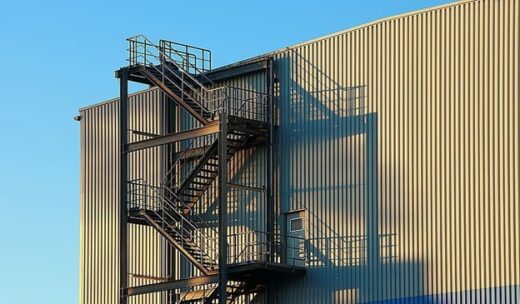 Construction work involves the use of sheet metal as structural components, as well as in systems for mechanical, electrical, and plumbing, and as an exterior or interior cladding material. By familiarizing yourself with the different kinds of sheet metal and the components used to make them, you are better equipped to make the right choice based on your project goals and requirements.
Types of Sheet Metal
Sheet metal processing allows a variety of metals to be used. Examples include:
Stainless Steel
It is corrosion-resistant and easily fabricated. Engineering typically uses it as a structural part. Stainless steel will not bend, warp or scratch when exposed to force or heat, making it a good choice for clean, sterile areas. Aside from roof materials, it can also be used for handrails, cladding, and water-management systems.
Aluminum
Aluminum is light and corrosion-resistant, but it is weaker than steel. Designed to conform to design specifications, this is a maintenance-free product that can be anodized or lacquered. Its flexibility makes it ideal for use in exterior facades, roofing, windows, walls, doors, and even as an architectural finishing for shelves.
Brass and Copper
Flexible and lightweight copper is easy to cut and resists corrosion. Water distribution, plumbing, and roofing are made possible by copper's high conductivity. This makes it well suited for heating, ventilation, and air conditioning (MEP) systems, as well as decorative applications of outdoor elements. Brass, an alloy made from copper, is more resistant to corrosion and has greater ductility and strength.
Dimensions of Sheet Metal
If metal is sheet, foil, or plate, its thickness will determine its classification. Manufacturers and engineers typically measure standard measurements in gauges but often use millimeters or times mills. Aluminum foil can be up to 0.2 millimeters thick and is commonly used. It is classified as plating if it has a thickness greater than 6 millimeters or greater than 0.5 millimeters.
Sheet Metal for Building Construction
Roofs, HVAC systems, plumbing, and many other structures use sheet metal. When selecting the right type, factors like corrosion resistance, metal strength, and density come into play.
Sheet Metal Applications
Sheet metal has many uses in the exteriors of buildings as a decorative and functional element. A custom dormer and louver can provide aesthetic appeal while maintaining the passive energy efficiency of the building. Sheet metal is an ideal choice for stormwater management features such as downspouts and gutters due to its weatherproof properties and flexibility. In addition to this characteristic, it can be used for cladding or roofing of buildings.
A variety of sheet metal solutions are used to construct interiors and building systems. It is also possible to prefabricate HVAC and plumbing fixtures. The process of prefabrication can help eliminate conflicts on-site and save money when combined with BIM modeling. As primary structural elements, sheet metal is used to build lighting walls, millwork assemblies, wall finishes, and staircases.
Benefits of Sheet Metal in Construction Work
Sheet metal is an excellent construction material. It is highly durable and can be manufactured to meet the specifications of structural components. Moisture, sunlight, and corrosion are all highly resistant to it. Due to its lightness, stability, and malleability, it is easily cut and shaped into precise parts.
Sheet metals offer a number of attractive features from the standpoint of the life cycle. As a result, they are ideal for sustainable building practices since they can be recycled, easily repaired, and long-lasting. A sheet of sheet metal is economical for both small and large-scale applications due to its high quality, flexibility, and durability. You can purchase metal sheet from FM online.
It is one of the most versatile and widely used construction materials, with applications in almost every field imaginable, from construction, mining, farming, and catering to hospitality, shipping, manufacturing, transport, and medical.
The use of sheet metal is not limited to industrial applications. It is also used in a wide range of domestic settings, including an aluminum edging for the top of a kitchen bench, as a feature for interior design, and as a screen for home appliances.
Nonetheless, sheet metals (including stainless steel, mild iron, and aluminum) have a range of benefits, whether for construction workers, engineers, or even the average person. The following are some of the advantages:
As the sheet metal weighs less than its thickness, it's lightweight and easy to handle.
As a durable and long-lasting material, sheet metal is ideal for a wide range of applications, from extreme agriculture to environments with high traffic (e.g., staircase treads or scaffolding made of metal sheeting) to environments with extreme temperatures (e.g., ovens and industrial washing machines).
Sheet metal can be formed into shapes. As a result, most shapes and forms can be created from it. This allows fabricators of sheet metal to offer their clients highly-specialized solutions and specialized designs that satisfy any requirement.
The versatile nature of sheet metal also makes it an attractive option for many different circumstances.
Due to its low price, it can be used for design projects and for mass production in large quantities.
Sheet metal sheeting has also been utilized in a variety of applications because of advancements in machines used for cutting and forming. The use of Computer Numerical Control or CNC machining, for instance, has led to greater precision than manual machining has ever been able to provide. Fabricators of sheet metal are now able to produce complicated shapes with greater efficiency and lower costs. Find out more information by visiting CNC design and Metal fabrication
Comments on this guide to Benefits of sheet metal in construction article are welcome.
Construction Articles
Construction Posts
Most common metals used in architecture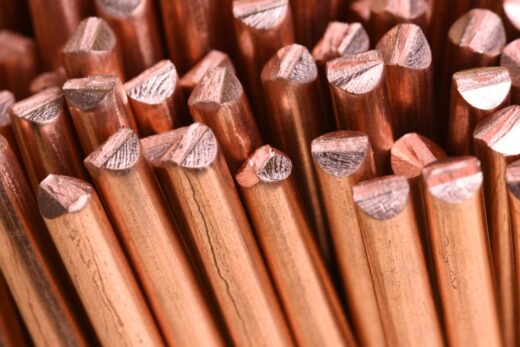 Hire a general contractor for your construction project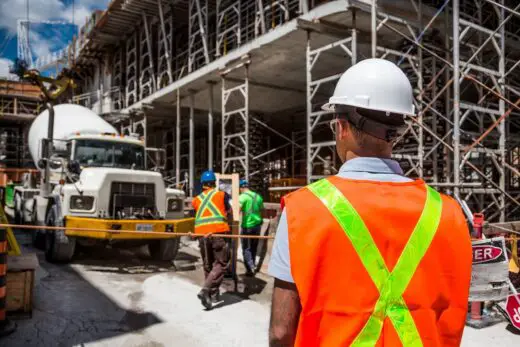 How To Choose an Architectural Metal Company
Building Posts
Residential Architecture
Comments / photos for the Benefits of sheet metal in construction advice page welcome