Beginner's Guide to 2021 Architecture Trends Guide, Building Design Tips, Online Advice
Beginner's Guide to 2021 Architecture Trends
5 Feb 2021
A Beginner's Guide to 2021 Architecture Trends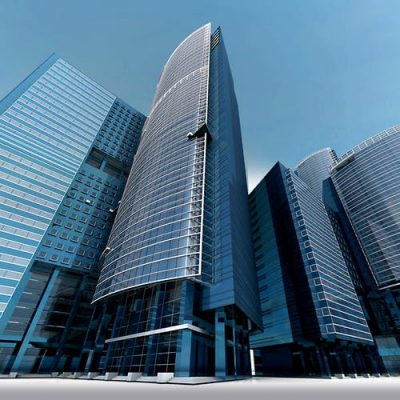 In the last two decades, the architecture and construction industry has undergone dramatic changes. And further still, the pandemic will no doubt influence the 2021 architecture trends. For example, crowdfunding and collaborative building designs are likely to be more common. Architectural firms, such as www.onedelisle.com, will likely favour using environmentally safe and sustainable building materials.
Flexible designs and greater accountability
2020 was a year of many lessons, not just for individuals, but professionals as well. The covid 19 pandemic shattered norms, and many industry players realized that they have to be prepared for the unexpected. More importantly, they have to be ready to make changes and embrace innovation.
The economic decline has forced many architects and project managers to develop stricter budgets and have tighter timelines. So, you should expect more technological savvy approaches to ensure projects are completed efficiently.
Since more people suddenly found themselves working or studying from home, architects are likely to create designs that can easily accommodate lifestyle changes. For instance, it should be easier for one to convert their living room into an office quickly and efficiently, depending on the circumstances.
Collaboration between architects, specialists, and the public
Gone are the days when architects independently design buildings without collaborating with other specialists. Now that many people are concerned about their spaces, whether private or public, architecture has become more collaborative because a building is much more than its design.
For example, Environmental scientists and social anthropologists have become critical team members in design studios, especially on complex projects. Technology has also availed architects with more tools to use when creating designs that are functional and cost-effective.
Architects are also likely to use these tools to get the public's opinion on some of their designs. Drone filming, dedicated websites, 360-degree high-definition cameras, and virtual meetings will probably be essential in architectural trends of 2021.
Minimalist Architecture
There is no doubt that architects will let the year 2020 influence their 2021 designs. While many people hope to go back to their pre-pandemic lives once covid 19 is under control, some things are unlikely to change. For example, some people may continue to work from home.
The minimalist architecture will no doubt be a key feature in the 2021 architecture trends. Many people are now more appreciative of minimalist designs that only focus on the essentials. This is probably because of budget constraints, but it could also be because some people have realized that hoarding takes too much space, so they are now ready to adopt a minimalist approach.
Smart homes
Although this trend has become quite popular, it is likely to become even more so in 2021. People are seeking ways to make their lives easier. Additionally, automated homes are no longer just about convenience but security as well.
Architectural trends are likely to see greater incorporation of technology in building designs. For instance, smart technology that will discourage touching of surfaces is likely to be a standard feature in homes and public buildings.
If you intend to build your first home or are interested in 2021 architecture trends, these are some of the concepts you should expect to see.
Comments on this guide to Beginner's guide to 2021 architecture trends article are welcome.
Building Articles
Residential Architecture
Comments / photos for the Beginner's guide to 2021 architecture trends advice page welcome