8 Questions to ask your agent before buying a house, Kansas City real estate buy advice, US home sales
8 Questions to Ask Your Agent Before Buying a House
12 Jan 2023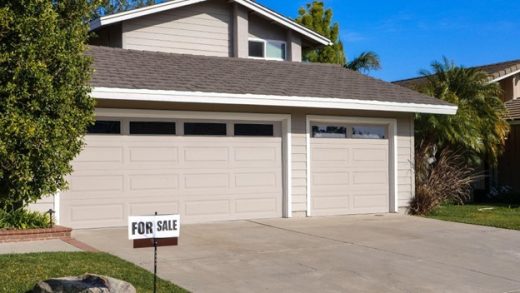 Buying a new house is perhaps one of the most consequential decisions you will make in your life. You must research extensively, have realistic expectations and plan carefully before taking such a big step. Having the right agent by your side throughout this process can be crucial in helping secure your dream home faster and more easily. To ensure that happens, here are some essential questions to ask your agent before you commit to buying a property.
Why Is the Owner Selling?
When purchasing a house, asking your real estate agent why the current owner is selling is always important. The answer could reveal a good opportunity or potential red flags influencing your purchasing decision.
Knowing the motivations behind the current owner selling can help you gauge how likely you are to be able to negotiate offers such as closing costs and other incentives. It can also give you an idea of how hard your real estate agent might work on both sides of the negotiation table to come to agreeable terms. Check out Estate Agents Gillingham
Asking this key question before making an offer could prove invaluable in ensuring that when it comes time for closing day, you have found yourself a great new property without any unpleasant surprises.
What Is the Market Like in This Neighborhood?
A key guide to buying a house in Kansas City or anywhere else in the world is finding out what the local property market is like. Inquiring about the current conditions of the area's housing market can tell you a lot about whether or not buying a house is a wise financial decision.
Realtors have extensive knowledge of local housing prices and what amenities are required for them to be competitive. They can also inform you as a potential buyer of any potential drops in value you might face when reselling if investing in that particular neighborhood.
Are There Any Seller's Disclosures?
Another essential question you should ask is whether or not there are any seller disclosures. Seller's disclosures typically provide information on the condition of the house and can help protect you from costly repairs or legal issues once the sale has been completed.
Additionally, this document should also include details about any additional fees associated with the property, such as utility bills or property taxes, so having this information upfront is extremely valuable.
How Long Has the Home Been On the Market?
Knowing the length of time that a home has been available can give valuable insights into why it might still be on the market and alert you to any potential issues that need further investigation.
This question can help you decide if a home is right for you or if further research or negotiation may be needed before proceeding with a purchase offer. Your real estate agent can provide details related to the home's asking price history, previous offers, and other factors associated with its availability on the market so that you have as much information as possible before making your decision.
What Are the Monthly Costs?
Asking about the monthly costs is very important as bills affect your budget, from utilities and mortgage payments to taxes, insurance, and other costs incurred in home ownership. You must know the total amount of money needed upfront or on a monthly basis before settling on any particular property.
It's also a good idea to review these expenses annually or whenever the taxes or homeowners insurance premiums change. Asking your agent how much the monthly bills beforehand allow you to make sure you can comfortably afford them and all other costs associated with buying a house.
What Is The Seller's Timeline?
Asking your agent the seller's timeline before buying a house can be one of the most important questions to ask. Depending on the seller's schedule, you can determine when you have access to the house or when certain documents will be finalized.  This timeline may shape how much money you budget for closing costs or even how much time you plan for moving in. It is essential to find out this timeline from your agent before deciding about purchasing a house.
Is There Room for Negotiation?
Consider asking your real estate agent whether or not the seller of the property is flexible on their asking price. It can be difficult to negotiate a purchase price, so it's wise to have an experienced professional representing you who can take this process into their hands and weigh the options for you.
Your agent should understand the local housing market and know whether or not the seller is realistic about their expectations and willing to accept counter-offers. Having your agent reach out to inquire about this aspect of the deal could potentially save you time, money, and a lot of headaches in the long run.
What Concessions and Contingencies Are Included in the Contract?
Asking your real estate agent to explain the concessions and contingencies in the contract is important before deciding to purchase a house. Concessions are incentives and give-backs that a seller of a home offers, such as paying some or all of closing costs.
Contingencies are conditions that must be met before closing; for example, a buyer may include provisions that require the property to pass an inspection, or they can make their offer contingent on being able to obtain financing. Knowing what type of concessions and contingencies each contract includes makes it easier to determine if you're making a smart move when choosing the ideal house for you.
Purchasing a house is a daunting task, but by preparing ahead of time and asking the right questions, you can easily find the perfect home for you and your family. To do this, it is important to do your research and ask the right questions. Some key questions to ask your agent include the seller's timeline, the reasons for the sale, the monthly costs, and how long the house has been on the market. By asking these questions, you will be able to get a better understanding of the property and make an informed decision. Remember to always research extensively before purchasing a home.
Comments on this Questions to Ask Your Agent Before Buying a House article are welcome.
Property
Property Posts
How to avoid wrong choices in real estate investing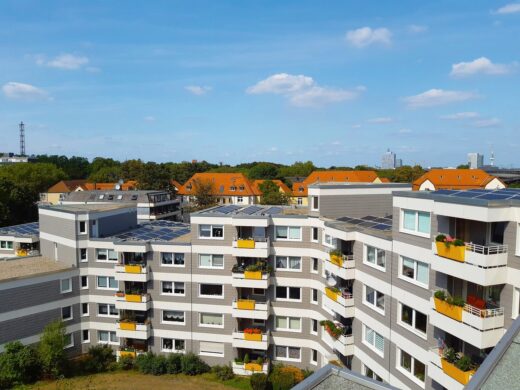 Architects and Architecture
Architects and Architecture by Type – architectural selection below:
Comments / photos for the Ask Your Agent Before Buying a House page welcome