Using local artists to enhance the aesthetic of your luxury hotel, Comfortable hotel pampering, Spa massage services
Using Local Artists to Enhance the Aesthetic of Your Luxury Hotel
2 Mar 2023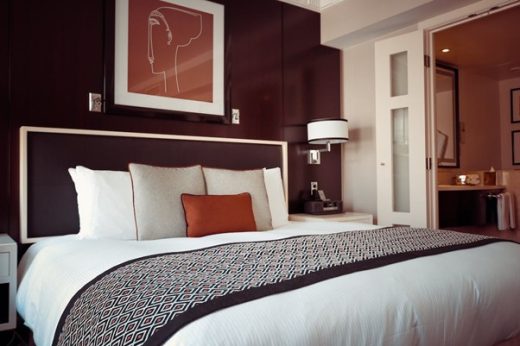 Local art has the power to transform a space and create an atmosphere that is inviting, vibrant, and unique. With thoughtful consideration, it can be used to make a visual statement about the quality of your hospitality business.
In this blog post, we'll take a look at how integrating local artwork into your hotel design can help you set yourself apart from competitors. We'll explore techniques such as commissioning bespoke pieces or sourcing art through partnerships so you can showcase the beauty of your location while delivering an aesthetically pleasing experience for guests.
How To Elevate Your Luxury Hotels Aesthetics With Local Art
Using local art to elevate the aesthetics of your hotel creates a unique, luxurious oasis that stands apart from all others. Here is what you need to know about investing in artwork to elevate your brand vision while embracing the culture and spirit of your destination.
Choose a Style That Matches Your Brand
The type of art used in hotels is an expression of the identity and atmosphere you're looking to create. Do you want your hotel to feel classic? Look for pieces that fit with the overall classical theme or opt for antiques. Oppositely, if you are looking to convey a modern or eclectic look, modern and abstract art might be a better option.
Don't be afraid to play around with different styles, but make sure that you are sticking to a predetermined overall theme. Not doing so can negatively affect your interior design and devalue each single art piece.
Learn Where To Find the Right Pieces of Art
When it comes to displaying art in your hospitality design, you need to find pieces that fit with the tone and mood of your space.
In particular, you'll want to look for art galleries in your area that convey the spirit of your location. For example, online art galleries such as Singulart can help you acquire original and unique pieces of art that fit your brand and location identity.
Remember: Investing in quality artwork will pay off over time as it enhances guests' experience.
Work With a Specialized Designer
Working with someone who specializes in art designed specifically for hotels can help create a unique and vibrant atmosphere throughout the space.
A professional will be able to provide recommendations on what works best with your brand and style, as well as offer guidance on how everything should fit into your overall design plan.
5 Benefits of Investing in Art for Your Luxury Hotel
Buying art pieces for your hotel can definitely involve a level of financial investment. However, there are many benefits to making this choice – starting with the ones below.
Art Can Help Create a More Exclusive Venue for Events
Investing in art pieces to adorn your luxury hotel can help create an exclusive and unique atmosphere – one that is sure to attract event bookings and make your hotel the perfect place for weddings.
Allowing your events' guests to feel relaxed, inspired, and reconnect with nature when surrounded by these artworks provides a whole new experience during their stay at your hotel.
Artworks Can Boost Your Brand Image
Investing in art pieces is a great way to raise the profile of your luxury hotel and enhance your brand image. Not only will it make your venue more appealing, but it can also create an exclusive and recognizable aesthetic and atmosphere for your guests.
Art can also help demonstrate your commitment to creativity and sophistication – two traits often associated with high-end brands. By displaying artwork from established or up-and-coming artists, you can create an almost museum-like setting that creates a completely unique cultural experience for guests.
Art Galleries Can Be Used as a Marketing Tool
A well-curated art gallery in your luxury hotel can be used to promote the essence and identity of your brand, encouraging potential guests to come for more than just accommodation.
You could even designate certain spaces for events such as cocktail receptions or movie screenings that bring people together and get them talking about your business and product offerings.
Artworks Can Increase Guest Satisfaction and Ratings
According to a 2022 review, artworks, such as sculptures and paintings, placed strategically within the hotel's premises can help increase guest satisfaction and positive reviews online – something essential if your brand wants to stand out in this competitive market.
Some way to make your hotel's art go even further is to train staff members to take guests on 'tours of the artwork' to make them feel special or exclusive. Your guests will be able to walk away with a memorable experience that might even lead them to book with you again!
Local Art Can Help Your Brand Connect With the Community
Investing in pieces of art from local artists within your hotel could be a great way to connect with locals and show that you are part of the community.
Not only will this bring uniqueness to your venue, but it will also help create positive sentiment for your brand. Local artworks can help tell stories about your property and engage visitors on different topics – it reflects the cultural environment of travel destinations like no other form of decor!
If we consider all these benefits, investing in locally produced artwork is an incredibly advantageous decision for luxury hotels.
Comments on this Using Local Artists to Enhance the Aesthetic of Your Luxury Hotel article are welcome.
Architectural Design
Architectural Designs
Spanish Architecture Designs – chronological list
Jané Winestore, Tarragona
Architects: Chu Uroz & Carmelo Zappulla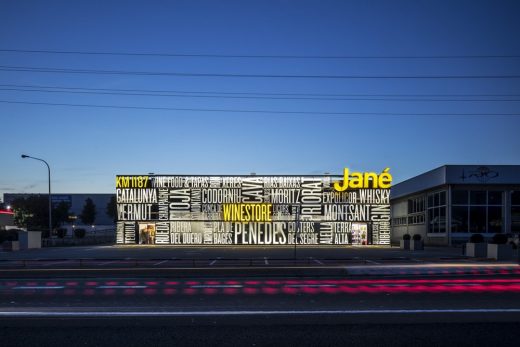 photograph © Adrià Goula
Jané Winestore in Tarragona, Costa Dorada
New House in Santa Pola, Baix Vinalopó, Valencian Community, Spain
Design: Fran Silvestre Arquitectos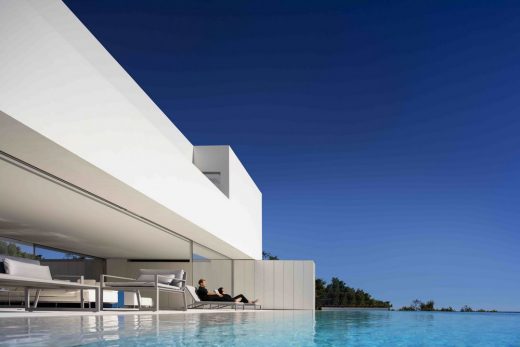 photo : Fernando Guerra, FG + SG
New Property in Santa Pola
Property
Contemporary Property Articles – architectural selection below:
Comments / photos for the Using Local Artists to Enhance the Aesthetic of Your Luxury Hotel page welcome