Amazing floral-inspired architecture designs, Building Advice, Online Architectural Style
Amazing Floral-Inspired Architectural Designs Guide
7 Jan 2021
Architecture has always been humanity's attempt to stand the test of time. A good architectural design would outlive generations of its maker and such is evident from hundreds of iconic structures we just can't help but want to visit.
Amazing floral-inspired architectural designs: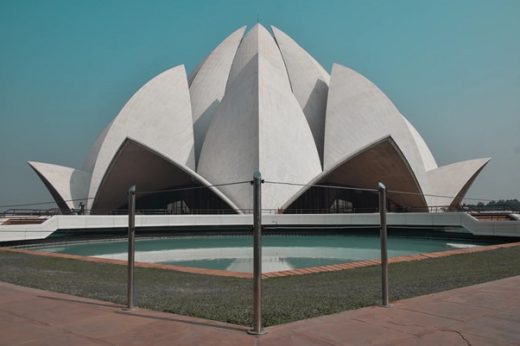 Amazing Examples Of Floral-Inspired Architectural Designs All Over The World
Alongside architecture, of course, is nature, and thus, the concept of biomimicry was born. From then on, not only has architecture been made possible by raw materials found in the environment, but it also has adopted the way nature works. This made designs even more efficient, not to mention visually pleasing.
The world is host to plenty of iconic architectural buildings and structures that have started blooming generations before the current ones we have. Religious monuments, luxury towers, sports centers, and even simple building attractions that represent the old ways of life each have a taste of artful touch, making them one-of-a-kind, just like the Flower Company.
Nature And Architecture
Flora – a term that refers to all plant life – influences architecture in more ways than you can imagine. From simple floral patterns adorning floors, walls, and ceilings, to an attempt to connect with nature itself, architects around the world get inspired by the dynamic but long-standing wonders of nature. The folks behind https://flowercompany.ca/ believed that biomimicry in architecture's goal is to enrich cultures and solve human problems by getting to know nature a little deeper.
With that said, here are 8 Floral-inspired architectural designs found around the world. Take note of what flowers these structures are after and if you find any of these designs personally stunning, visit the Flower Company and take a closer look at those flowers!
8 Floral-Inspired Architectural Designs Around The World
1.   Burj Khalifa
Known as the tallest building in the world, Dubai's Burj Khalifa is a design inspired by a flower called Hymenocallis which is a relative of the flower Amaryllis. The building is Y-shaped, with three-lobed footprints surrounding a central core.
The Hymenocallis is also called by other names such as Spider Lily and Summer Daffodils. Just like the flower that grows extremely well even in the desert, the Burj Khalifa exudes beauty and grandeur like no other.
2.   Cathedral Of Immaculate Conception
Chanthaburi houses one of Thailand's largest Catholic churches – the Cathedral of Immaculate Conception. While the interior of the cathedral is nothing less than remarkable, the outside is equally beautiful. This landmark features a twin tower on each side of the neutral-colored façade, decked by stained-glass windows. The Gothic-inspired structure stands in the center of a huge blossom artfully designed on the outside.
What flower could it be and can it be found in the Flower Company?
3.   Gaudi's Casa Batlló
This UNESCO World Heritage Site designed by Antoni Gaudi is one of the must-see architectural designs in Barcelona, Spain. Like one of the bouquets available at the Flower Company, Casa Batlló has a unique façade that meshes dream, nature, and fanta-sea in one spectacular structure. To think that before Gaudi came, the building was one step away from being demolished!
Fortunately, Gaudi poured his joyous magic to create the building as it is now. The floral tiling of Casa Batlló reminds us of the beautiful, dancing flowers in spring!
4.   Gardens By The Bay
Gardens by the Bay is Singapore's biggest garden project which promotes the continuous development of Marina Bay. This entry is different from all the others as the iconic "Supertrees" are not only nature-inspired buildings but nature-"filled" ones.
Supertrees act like vertical gardens which are ideal for smaller spaces. Not that Gardens by the Bay is short for space, but for a fairly small country like Singapore, these 50-meters vertical gardens stand massive and ingenious!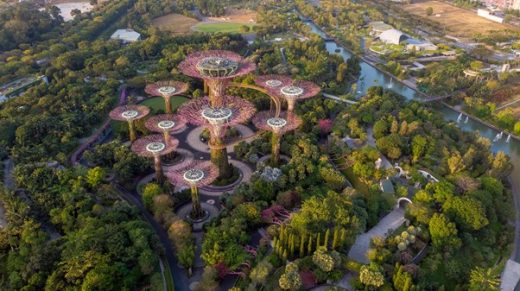 5.   Grand Lisboa
The Lotus flower holds various meanings across different cultures. As for the case of the Grand Lisboa Hotel and Casino, the blossoming lotus is a symbol found in Macau Special Administrative Region's official emblem.
The stunning architectural design of Grand Lisboa is a sparkling stand-out by the way it reflects light. It has been said to represent the bold and flamboyant energy of modern Macau. You can also find flower arrangements, ideally with lotus flower buds, in the Flower Company to emphasize the energy you hold!
6.   La Sagrada Familia
The La Sagrada Familia is another even more famous architectural masterpiece located in Barcelona. This otherworldly beauty that is yet to be finished is the product of many generations' touch, though mostly, Antoni Gaudi's as well.
Look up! Imagine an untouched jungle filled with the tallest groves and largest floras (and small, highly-detailed ones like those of the Flower Company) – all man-made but heavily inspired by nature. This is the beauty and wonder that La Sagrada Familia holds.
7.   Lotus Temple
The Lotus Temple in New Delhi, India is a House of Worship open to all people regardless of race, religion, and caste. By far, it is one of the most obvious visual representations of biomimicry, inspired by the Lotus flower which is sacred to most Indians.
8.   Qizhong Tennis Center
The belief that magnolias symbolize a woman's beauty, gentleness, and purity came from Ancient China. Traditionally, magnolias have been a beautiful pick for bridal bouquets like the ones of Flower Company.
Speaking of magnolias and China, located in Shanghai is the Qizhong Tennis Center that features a unique roofing system inspired by the delightful tree flower. The dome roof was built to easily adjust to weather conditions on important sports days.
Amazing Examples Of Floral-Inspired Architectural Designs
Whether for visual aesthetics, concept symbolism, or ergonomic efficiency, nature can truly provide architecture with a much deeper sense of purpose. It is interesting to note how the world has gone from an era of building all kinds of infrastructures that are disconnected from the environment just to emphasize modernity, to going back and allowing nature to take its reign even in the modern world of design.
Now, not only are these designs a representation of mankind, but they also have become a solid proof of how much nature has blessed us – with beauty resembling the flowers of the Flower Company, and ultimately with inspirations and ideas that would outlast a lifetime.
Comments on this guide to Amazing floral-inspired architectural designs article are welcome.
Homes
Residential Property Posts
Architectural Design
Residential Architecture Articles
Park Hoog Oostduin
Design: cepezed, Architects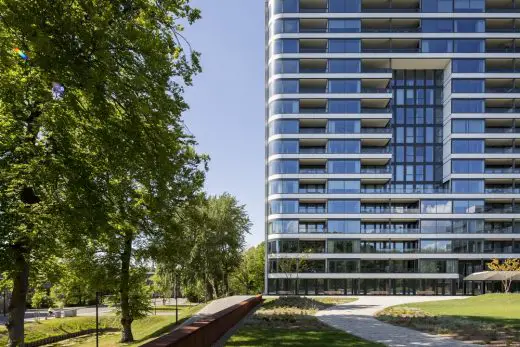 photo © Lucas van der Wee
Park Hoog Oostduin, The Hague
The New LEGO Group Campus, Billund, Jutland
Design: C.F. Møller Architects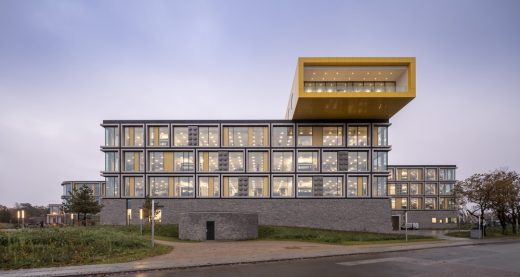 photograph © 2019 Adam Mørk
The New LEGO Group Campus in Billund
Comments / photos for the Amazing floral-inspired architectural designs advice page welcome