Trusted Amazing DIY home décor ideas Advice, Budget house refurb tips, Property style guide
Amazing DIY home décor ideas
25 Feb 2020
Amazing DIY home décor ideas that substantially increase value of your property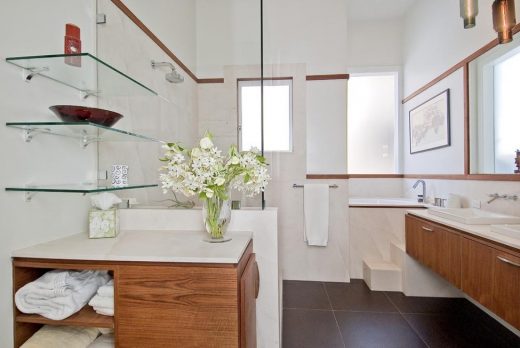 Sick of the same old boring interior in your house but do not have the budget? Well, we have the ultimate solution for all your interior blues. Glass window shelves are fun, creative and unique and can transform the look of your house instantly! Want to know about exciting ways to revamp your home's entire look? Stay tuned because we are getting started!
Why Glass Window Shelves best served to put plants and décor pieces?
Glass window shelves are our top-favorite because of their versatility. Believe us or not, glass floating shelves can be used in various ways to highlight the aesthetics of your home. We absolutely recommend the use of glass shelves to make your home look absolutely organized. After all, who likes a messy home? In addition, these shelves can assemble most of your creative objects in one place without making them feel clustered.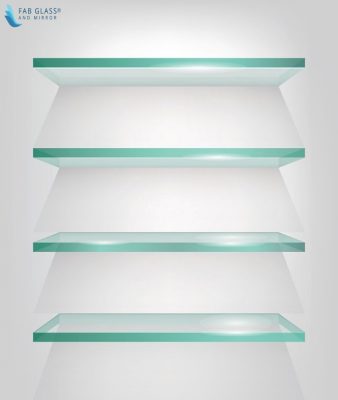 Glass window shelves are especially useful because they can help you assimilate objects in a small space. Whether you have a spacious home or a small one, glass window shelves can add to the beauty of your space without making it look jammed.  Perhaps, glass window shelves look much more appealing than ordinary metal or wooden shelves. Do you have a knack for the unordinary and quirky? We bet glass window shelves are your best shot!
Entertaining doubts about glass window shelves' strength and durability? Worry not fellas! These shelves are stronger than you can imagine. Glass window shelves are made of a high strength glass. They have the strength to hold heavy objects. And of course glass window shelves allow light to pass through. This means, your plants can get all the sunlight they require, and your décor pieces can radiate their beauty as the sunlight falls on them.
Ideas to Install Glass Window Shelves at different parts of the home that will increase property value
Experiment, Experiment and Experiment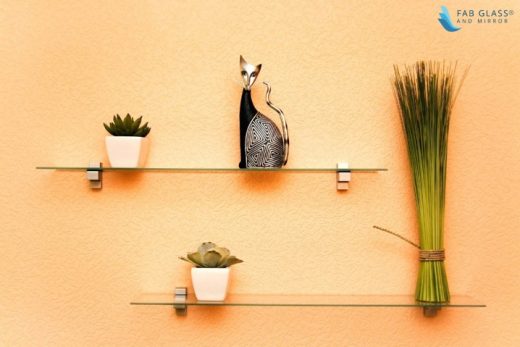 We cannot stress enough upon the perks of experimenting. Do you also use home décor in traditional ways but want to explore now? Great! It is time to step out of your comfort zone and experiment with home décor like never before. Most certainly, glass window shelves are a home décor idea that be utilized in multiple beautiful ways.
Glass window shelves for the closets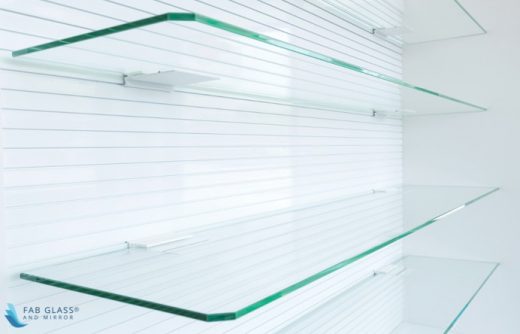 Wondering how this would turn out? Pinky promise, this will be a total love-affair! How many times do you struggle to find out your stuff when in hurry? We are guessing, it is an everyday phenomenon! Say no to wardrobe struggles by installing glass shelves inside your closet. You may place your everyday staples such as tank tops, or maybe even your most-used shoes there. So, gear up for a hassle-free experience because with glass window shelves, there is no way you will get late for office.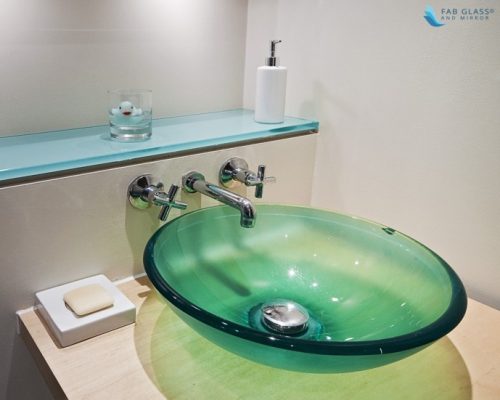 Isn't it simply annoying when your bathroom products keep falling off here and there? Bathroom wall shelves are a perfect option. They prevent your products from falling off everywhere, and also keep your products from getting excessively wet. Organize all your favorite products on the glass shelf and get rid of bathroom doldrums.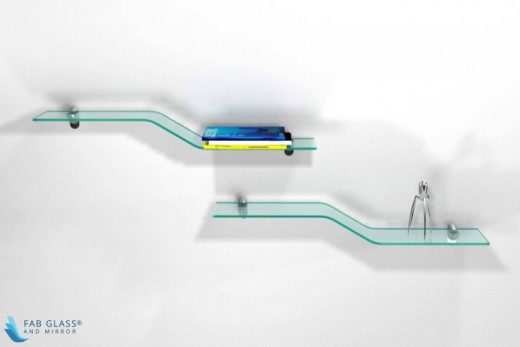 Think over this. Would you really want to study in a dull, gloomy study room without any light? We bet no! Install glass window shelves in your study room and decorate them using some fresh plants and flowers. Fancy this! You are lost in your favorite novel while soaking some beautiful sun rays and the exotic fragrance of flowers places on your glass window shelf. Sounds lovely, doesn't it?
Giromax by Tritec Building Contractors Ltd.
Make your kitchen life easier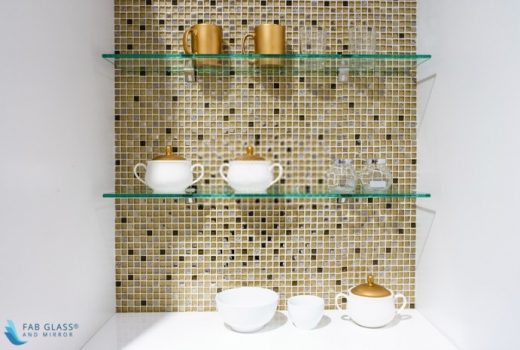 There is simply no better use of glass window shelves than in the kitchen. We know organizing all the spices and ingredients is a tough job. But with glass window shelves, your kitchen life can be substantially easier. Simply label all the jars and place them on a glass shelf. Believe us, glass window shelves are a win-win because they are easy to use and even easier to clean.
White Shutter Blinds by Lifestyle Shutters & Blinds Ltd.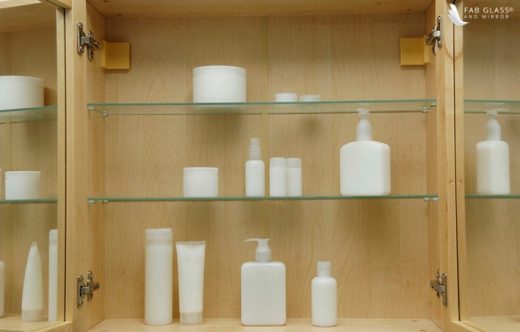 For all those with a quest for makeup, glass window shelves can save you from a lot of trouble. All you have to do is get some glass window shelves installed in your vanity room and Voila! Arrange all your products on different shelves and experience smooth and trouble-free makeup endeavors!
Types of plants and decoration pieces to put on glass window shelves
Install glass window shelves in your lounge and place small pots of various colored roses. However, be sure that these rose pots have access to direct sunlight, otherwise, they could die. Roses are available in multiple colors ranging from red, white, black, pink and what not.
So, if you want a wholesome vibe to complement minimalistic interior, colorful roses are a top-notch idea. Or, if you want a low-key vibe, add some cactus plants to your glass window shelves. Cactus require minimum effort and a great option for indoor plants. They do not require extensive watering and can do with less sunlight. Adding differently sized cactus plants to accentuate your minimal interior is a great way to accentuate your minimal interior.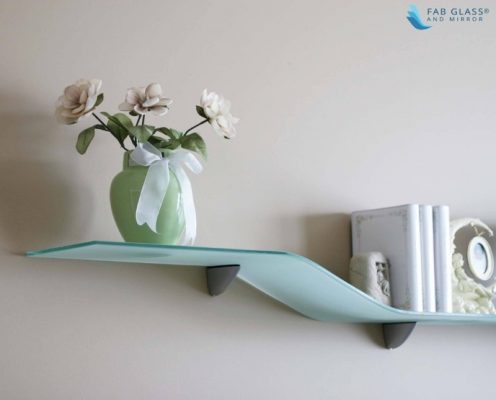 Similarly, the best decoration pieces to put on glass window shelves are antique pieces. Ever wanted a different look to your house? Well, a fusion look of modern and traditional is a trend-setter. If your interior has a modern vibe to it, place some ethnic, traditional decoration pieces on your window shelves to give it a fused look. On the flip side, modern decoration pieces such as photo frames and souvenirs from your travels are a great idea too!
Brick Slips for Fireplaces by J&A Tiling Ltd.
And of course, do not forget to cherish your children and family. Place your children's medals, cups and your partner's awards on these glass window shelves as the perfect way to honor their efforts. Cute and cozy, right? We assure you; everyone will simply love this idea.
So, what are you waiting for? Get glass window shelves now and add that additional oomph to your living space!
Comments on this guide to Amazing DIY home décor ideas article are welcome.
Property Articles
Contemporary Property Articles – architectural selection below: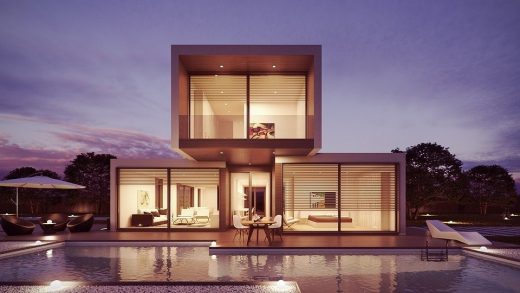 image courtesy of article provider
Comments / photos for the Amazing DIY home décor ideas Advice page welcome