What is "modern kitchen design"? tips, Home appliances and fixtures, Property interior style guide
What is "Modern Kitchen Design"?
30 January 2023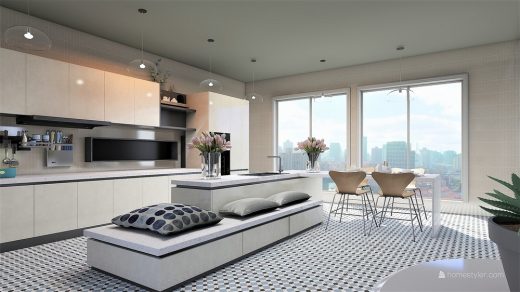 Nowadays, modern kitchen design has become a very popular style of decorating kitchen. Various factors contribute to the creation of a unified modern kitchen design, but there is also an opportunity within the modern concept to make your kitchen distinctive and unique to you. MGN Kitchens has got you covered if you're redesigning your kitchen or creating one for a new house and seeking some modern ideas. Continue reading to learn about the qualities of a modern kitchen design that you should be aware of.
Minimalism as the primary principle 
Less is more is the primary principle of modern kitchen designs. Rather than being artistic and elaborate, modern kitchens are often simple and plain. It is up to you how much of this you wish to incorporate into your design; some go especially modern and make everything as simple as possible, while others soften it up a tour now and then with some distinctive accents.
In a minimalist kitchen, replace the floral patterns and ornamental objects with flush cabinets painted bright colours, vibrant worktops, stainless steel appliances, and polished nickel or chrome coatings for a more modern aesthetic. If you enjoy ornamental elements, modern simplicity is generally not what you want for your kitchen.
Symmetry is another very important aspect to consider while building a minimalist, modern kitchen. The patterns and lines, not the math class. To get precise and pointed lines, it is recommended to utilize triangles, rectangles, angles, and other horizontal lines, which are essential in any modern kitchen project. The elegant lines lengthen and extend your kitchen, making it feel larger and cosier.
Colours
You may think that contemporary kitchens must be monochrome to emphasise the contours. A white-and-black colour scheme will offer you precise lines to work with if you want a super design, but that's not a rule for contemporary kitchens. Colours can be added to a modern style to alleviate the chilly sense of simply black-and-white. The key rule is to eliminate pastel colours since they contrast with modern designs.
Accents
There are numerous choices for adding colour to your kitchen. White cabinets and drawers with striking colours will provide dynamic decorating accents to your kitchen and is a current trend in modern kitchen design. The backsplash is an excellent location to use a bright colour to draw attention, but it is recommended to avoid anything extremely complicated that seems out of place. Any colours can be combined in a modern design; just keep them simple and not too patterned.
Materials
The modern design might be seen to be more corporate, while it also allows designers to emphasise natural materials used to produce the kitchen. Natural materials that are used to manufacture the kitchen work well in modern kitchen designs because the scarcity of decoration throughout lets them stand out and adds a distinguishing decorating accent to the overall look of the kitchen project.
Delicate wood textures, complement contemporary cabinets and contribute to soothing your kitchen's overall appearance. Wooden flooring also performs well in modern kitchen designs, provided it matches the open-floor plan.
How to design a modern kitchen?
Modern kitchens nowadays have clean lines and basic aesthetics, with designs that emphasise the right use of open space for a highly efficient kitchen. Modern kitchen design is all about simplicity and minimalism, so to create that perfect modern kitchen just add a fun backsplash, choose unique countertops and add some accents, like custom storage solutions, cabinet lighting and some hidden outlets and be sure that these features will add that desired modern look to your kitchen.
Modern kitchen design is a perfect style to choose from since it is highly trendy, it offers creativity, and with all the choices available ranging from minimalistic design to something more colourful, with natural materials accents, it will provide a distinct appearance to any project. MGN Kitchens by MGN Builders Merchants can promise to bring all your kitchen design ideas to life, with the assistance of their in-house interior designer kitchen design tools – be rest assured that the modern kitchen design will be created with the assistance of an expert and manufactured with the finest and highest quality materials.
Comments on this What is "Modern Kitchen Design"? article are welcome.
Kitchen Design
Kitchen Articles
Installing Modular Kitchen in Your Home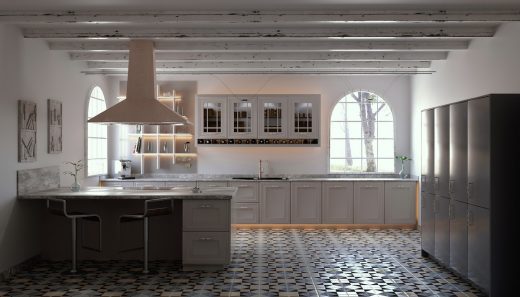 Selecting the Right Storage Cabinets for Your Kitchen
Why You Should Choose Quartz Worktops for Your Kitchen
Home Design
Home Design Articles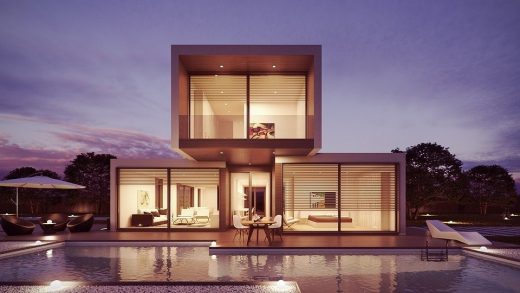 image courtesy of article provider
Comments / photos for the What is "Modern Kitchen Design"? page welcome