7 Ways To Give Your Home A More Personal Touch Advice, Property Style Guide
7 Ways To Give Your Home A More Personal Touch
12 Nov 2020
Making your home feel like it is the essence of you and displays your inner personality is an exciting part of outfitting your home. There are so many ways to turn a house into a home with personal touches that it can feel hard to figure out where to start.
With so many rooms and so many places to begin, your head could be spinning from the possibilities, making it hard to narrow down some ideas. If you are struggling to find those special ways to give your home that personal touch it deserves, then check out these seven fabulous ideas.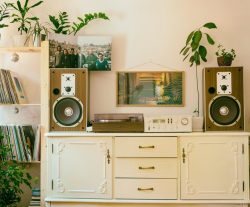 1. Put Up More Family Photos
If you want people to feel like they are entering a home and not a showroom floor model, you want them to see the people in your life. By putting up some funky frames with personality, you can add flair to family photos and show off those essential memories. It allows for great conversation and provides a lived-in feel to the home.
2. Update Your Mailbox
The first things people notice when they see your home are the curb appeal and the door, but there is one more hidden feature. Surprisingly, your mailbox could be the secret to some personalized exterior personal touch. With personalized mailboxes, you can create a unique first impression that captures the soul of you and the inside of the house in a small but big way. With some color and some design choices, it can really be an unexpected twist.
3. Create a Feature Wall
Feature walls (sometimes called an accent wall) have been an interior design trick for years. A feature wall is one wall in a common room, like a kitchen or living room, that stands out. This wall can have paintings, bookshelves, art pieces, and anything you can think of that flows with the overall design but stands out. A good feature wall can allow you to include a big dose of personal touch without having to rearrange the entire look of the house, but each decor piece of furniture in the immediate vicinity should have some tie to this wall.
4. Have Fun With Art Pieces
Art is a good way to express yourself, and what better place to do it than throughout the house. Art should be a reflection of your inner-self, so have fun and put up non-traditional pieces, big or small, and put them where you feel they would fit best. It is your house so you should have fun with it and make it feel like your own eclectic art gallery.
5. Display a Personal Collection
Just like family photos, you should be proud of the things you love. Decorating by displaying some kind of personal collection, hobby, or interest can really change the dynamic of the home into one that is entirely unique. If you like cycling, why not hang your bikes on wall mounts for people to see or create a display for your photography gear and photos. The sky is the limit, and you should celebrate your passions by letting everyone see them.
6. Use Unique Paint Colors
Paint colors can tell a vivid story of the home, but unfortunately, too many people go with boring ones that feel safe and traditional. Rolling up your sleeves and repainting your rooms with colors that are more vibrant, alive, and fun can change the dynamic of the house immensely. Pick colors that feel like your expression of emotion and character, those that flow with the home decor, and ones that you enjoy, not just what you see in decoration shows. Again, it is your home, so have fun with it and make it unique.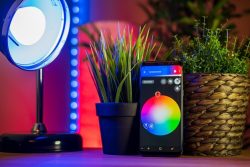 7. Add Interactable Decor
What exactly does interactable, smart decor entail? It is not a smart fridge or a touch screen thermostat; it is more low-tech and more high-value. Whiteboards or chalkboards can be placed somewhere to leave notes for your spouse or partner, or your kids, or guests. They require little, if any, effort to hang up and give you a cool and likely unusual piece of decor. Some people have even gone so far as to make floor to ceiling sized chalkboards in their homes but maybe start with a small one for starters.
Turning your home into the ideal living space means turning into a reflection of your values, your passions, and your flair for design. There are so many ways that you can make your home a unique place, but this list of 7 is a good start to get the creative juices flowing.
Comments on this guide to 7 Ways To Give Your Home A More Personal Touch advice article are welcome.
Home Improvement
Home Improvement Posts
How to combine colors for interior design
6 common interior design mistakes to avoid
Most essential elements of every house
Buildings
Contemporary Property Articles – architectural selection below: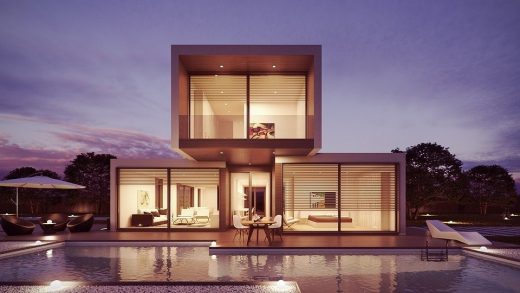 image courtesy of article provider
Comments / photos for the 7 Ways To Give Your Home A More Personal Touch Advice page welcome