5 super tips on luxury property marketing, Building Design Guide, Online Advice
5 Super Amazing Tips on Luxury Property Marketing That'll Definitely Sell
Apr 2, 2021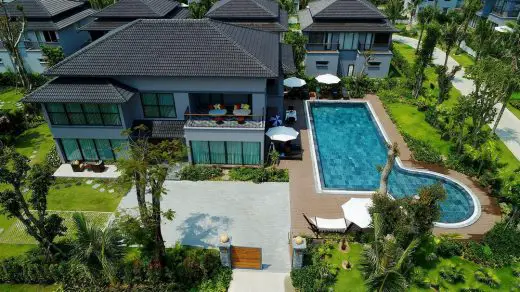 Selling a luxury property can be difficult. Yet, if you apply the proper marketing tactics, you can attract the right crowd with much ease, making it easier for you to sell the property. And to help you out with those tactics, here are 5 amazing tips on luxury property marketing that'll surely sell.
#1 Ensuring stunning visuals and pictures
Visuals play a vital role in any sort of marketing campaign. Be it for a normal house or luxury real estate, if you're out there selling property, and you can't incorporate some real estate drone photography and stunning visuals in your brochure or social media campaigns, people won't feel any interest in checking out what you have to offer.
Whether it's a brochure or social media post, the visuals for your listing need to reflect the property's standards. When talking about luxury real estate, those standards, without a doubt, need to be quite high.
The same goes for the pictures and videos of the property that you upload on your website. They too need to be of high quality and must include every single aspect of the house. Try to be as transparent as you can with the pictures and don't try to manipulate them in any way. Because initially, people might be allured by those carefully manipulated photos. However, when they come to check out the property physically and realize things looked better in the pictures, they'll simply walk away.
Not only would you have lost their interest, but they're now going to see you as that one real estate company or agent who tries to cheat their clients with manipulated property pictures.
#2 Getting influencers involved
The best way to get your luxury property noticed on social media is by getting influencers involved in the marketing process. They simply need to drop by the property at some time, take a few pictures in the swimming pool or at the terrace, or even spend a couple of days there as part of a vacation of sorts. And during their stay, all they need to do is post a picture or a small clip of themselves inside or around the house. Ask them to do a quick video tour of the house as well when they first arrive.
Influencers don't just try to sell the property to potential clients, they try to sell a lifestyle. And for something as valuable as a luxury property, that's one of the best possible ways to market it.
#3 Targeted ads
The target group for luxury properties is very specific. You'll be looking for people who're interested in buying a property at a certain price range, a specific location, and with multiple luxurious facilities. Profession-wise, these people can be doctors, corporate executives, businessmen and women, lawyers, entrepreneurs, rich influencers, and other people with high-end jobs.
#4 Showing how convenient the location is
At the end of the day, no matter whether it's a luxury property or a normal one, people will need to carry on with their everyday lives from that place. Thus, they need their new luxury condo or house to be at a convenient location, and you need to assure them that it is so.
The Maser Condo Sales website does a really good job at showcasing the convenience of the location, and you too should try to follow their technique. When you visit the property webpage, you'll find an interactive map that not only displays the property's location but also points out all the nearby facilities (like schools, restaurants, hospitals, etc.). This helps visitors to understand how convenient the location is, and thus, keeps their interest in the property alive.
#5 Organizing a gala at the property
An open house may help to secure interest from potential buyers when you're selling a normal house or condo. However, given how specific the target group is when it comes to luxury homes or properties, an open house just won't suffice.
Instead, what you can do is arrange for a gala at the property. This will act sort of like an open house, but instead of random people wandering in to have a look, it'll be filled with clients seeking to buy.
Invite a handful of people to the event, mostly old clients and a few upper-class citizens from the neighborhood. You can also sell tickets to the event and hope that you can land a buyer through it.
Besides if you want, you can auction the house off at the gala. That'll be something really interesting, and will surely grab the attention of many potential buyers.
Comments on this guide to 5 Super Amazing Tips on Luxury Property Marketing That'll Definitely Sell article are welcome.
Luxury Homes
Contemporary Luxury Home Articles – architectural selection below:
Luxury homes market on rise among foreigners
Only Luxury Home Buying Tips You Need
Cost Associated With Luxury Condo Maintenance
Comfort & Luxury Home Gadgets Advice
Property
Residential Property
Comments / photos for the 5 super tips on luxury property marketing guide page welcome