Better Building Inspections Tips, Design and Construction Snagging, Good Property Maintenance guide
5 Steps to Better Building Inspections
Identifiying Design and Construction Flaws – Snagging Property Work Article
25 Sep 2018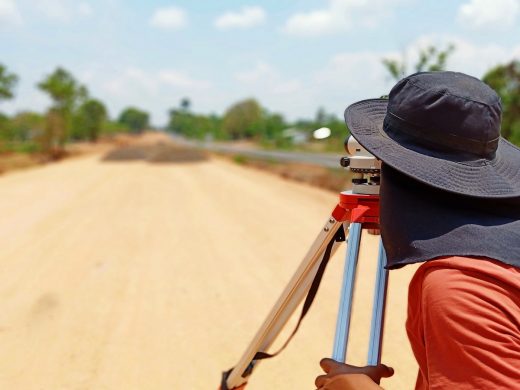 5 Steps to Better Building Inspections Advice
Inspections aren't something you can do halfway and expect to avoid long-term repercussions. An architect's inspection should find all the design and construction flaws which could have legal ramifications. If you meekly wander onsite without a clear idea of what you're looking for, you're going to struggle to explain and correct issues.
Here are five steps to ensure your inspections are meaningful, helpful, and thorough:
#1 Define Your Purpose
Many contracts don't require specific categories or areas for architects to inspect. These sorts of contracts aren't supposed to protect you— they're a discussion of responsibilities and liabilities. The most reliable legal safeguard is keeping your inspections organized. Building a record of your due diligence helps you create a "paper trail" of inspection activity.
Your client may already have a system for this in place that you can use, such as building inspection software. A tool like this can be used to prove your presence onsite with GPS tracking and timestamps, in addition to taking notes, making checklists, and capturing images.
Each time you go to inspect the work, define your purpose. Sit down before your inspections and list the elements of concern in descending order: primary, secondary, tertiary, and so on. Attend to your primary issues first, then get to the lesser categories if you have time.
Base the impetus of each visit on the relevant and most recent stage of construction. What has changed since your last visit? Make a point to focus on new additions in your list.
#2 Identify Issues
Your checklist should form the basis of each inspection: where you go, to whom you talk, and what standards must be met. As such, you need reliable measurements for determining passing or failing conditions. If something isn't done correctly, you need the means to point it out.
Write down comments as you go through the inspection. If you're accompanied by a foreman or onsite manager, don't make verbal corrections; instead, take studious notes and, if possible, photograph the elements that are out of order. Your comments and checklist should be easy to back up or copy so that you can make them available for your client upon request.
At the conclusion of your inspection, prepare a detailed statement of each issue that you can share with the onsite crew and client, providing the same copy for each.
#3 Demonstrate the Proper Procedure
As vital as identifying issues may be, it's equally important to show your crew and client how things are supposed to be done. Make yourself and your findings available, and make a note that you spoke with the relevant parties about your concerns. Point out the difference between your designs and the contractor's execution by referring back to your comments.
Photos can be a great help here when describing exactly what went wrong, and any measurements you've taken are especially valuable. Give the crew and client ample time to respond and discuss corrective action. The goal isn't to level blame at your contractors; at least, not at this stage. Instead, look for ways to tighten communication and ensure that mistakes are minimal going forward.
#4 Correct Issues
This step is mostly out of your hands, but it's important that you're able to reiterate or resupply the original plans and accompanying corrections. Sometimes unexpected hazards are at play, and you'll need to revisit your design to accommodate for unforeseen variables.
Be certain to apply the same scrutiny to any new plans that you did the previous ones: acquire the proper oversight, legal permissions, and regulatory approvals. It's also a good chance to weigh the quality and experience of your contractor, which should help you determine the frequency of future visits. How did they respond to corrections? Did they seem knowledgeable and easy to work with— or were they hesitant and argumentative?
Veteran contractors may not need as much oversight as inexperienced ones who are more resistant to corrections. Consider your interactions carefully and conduct your inspections frequently enough to stay informed.
#5 Follow Up
When you return, vary the timing of your inspection from the last time. Catching a contractor off guard will give you the opportunity to see the work in an "impromptu" state. It also ensures that a contractor is reliable when you return to check up on a previously discovered issue.
You should always finish an inspection by inspecting a few areas at random. While it's helpful to give a contractor a fair warning of what your expectations will be, venturing off the trail often uncovers issues that the onsite manager didn't want you to see.
However, it's not about "catching them in the act." It's your job to enforce a reasonable standard of professional accountability based on your designs. That doesn't mean you should have to turn over every toolbox at the work site, but it does require that you put in the effort to both demonstrate your own due diligence and ensure the construction meets your client's expectations.
Location: USA
Residential Property Articles
Cubix Office Interior in New Delhi
Design: SPACES ARCHITECTS@ka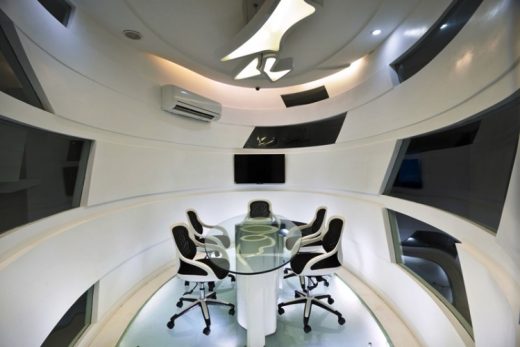 picture from architects
Cubix Office interior in New Delhi
Comments / photos for the 5 Steps to Better Building Inspections page welcome
Website: HVAC