5 reasons why oanda is the world's leading forex platform guide, Financial investment advice, Online broker trading platform
5 reasons why oanda is the world's leading forex platform
12 February 2022
Are you looking for a reliable and trustworthy forex platform? If so, oanda is the ideal choice. In terms of transaction volume, oanda has been ranked as high as number two globally. oanda was listed among the top 100 global financial firms in 2010 by Bloomberg Markets Magazine and has been voted as a top online broker by Investment Trends, Money magazine and other reputable financial magazines.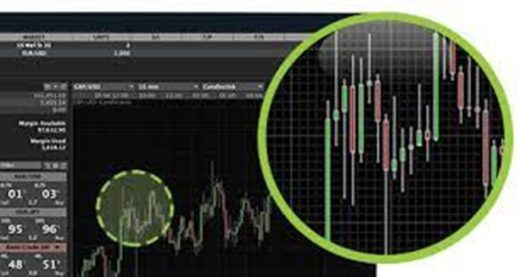 In 2012, oanda was awarded a rank in Barron's Top Online Brokers Special Edition. oanda has been recognized as the best for overall client satisfaction in Investment Trends' 2013, 2015 and 2016 Forex Broker Surveys. Here are five reasons why oanda is the world's leading forex platform.
OANDA is a global leader in currency trading and the world's largest independent foreign exchange company. The company offers over 1,000 FX products to millions of clients across more than 150 countries. OANDA helps retail traders trade better with competitive pricing, award-winning customer service, innovative platforms and market-leading trading tools.
1)   Competitive Pricing
OANDA offers some of the lowest commission rates in the industry. In addition, traders can access a variety of FX products at low spreads beginning as low as 1.5 pips on major currency pairs.
2) Award-winning customer service
All OANDA customers have 24/7 access to our award-winning customer service team. Oanda is a company that provides online foreign exchange services to retail and institutional customers. The company has won several awards for its customer service, including the 2016 award for best overall customer experience from American Banker.
3) Cutting Edge Trading Tools
OANDA provides leading-edge trading technology across all platforms. FX trading innovations, including customizable charts with over 100 technical indicators and Ladder trading, have helped OANDA become one of the world's leading online FX trading platforms.
4) Innovating and Expanding Product Offerings
OANDA is always innovating and expanding its product offerings to meet the needs of traders. This includes:
*Zero-commission mobile and tablet apps for iOS and Android ( iPhone App , Android App )
*Ladder trading, a new way to place trades on the forex market
5) OANDA is Highly Regulated and Compliant
As a global company with offices in major financial centers around the world, OANDA adheres strictly to all rules and regulations. In addition, OANDA supports initiatives that encourage adherence to high ethical standards throughout the entire industry.
*All currency spreads, fees and commissions are available on OANDA's website. Commission rates may vary by currency depending on regulatory requirements in your country of residence.
5 reasons why oanda is the world's leading forex platform – Bottom Line
If you're looking for a top-quality Forex experience, we recommend oanda. The company is regulated by multiple financial authorities and is ranked number one on Trustpilot's 2018 list of the best forex brokers. We're confident that you'll find what you need at oanda to make your trading goals come true!
With the Forex market being so competitive, it can be difficult to find a reliable and trustworthy platform. However, if you're looking for an excellent experience with great customer service, wide selection of currencies and CFDs to choose from, competitive spreads and commission rates, easy-to-use trading platforms that are also regulated by multiple financial authorities – oanda is your best bet!
Comments on this guide to 5 reasons why oanda is the world's leading forex platform article are welcome.
Forex Trading
Forex Trading< Posts
Binary Options winning strategies
Best forex brokers in 2021 guide
Buildings
Residential Architecture
Comments / photos for the 5 reasons why oanda is the world's leading forex platform advice page welcome