5 of the most elaborate casino architecture designs, Gaming resorts customers, Gambling experience, Property
5 of the Most Elaborate Casino Designs
27 Feb 2020
The world of brick and mortar casinos is extensive. While online casinos have gained popularity and continue to attract millions of players, there are those who still appreciate the thrill and ambience of land-based casinos.
A casino has to have a fresh look to attract customers. Designers of land-based casinos are much aware of this fact. This is evidenced by the intricate and palatial casinos found in different parts of the world today. While most casinos are excellently designed, there are those that stand out. Below are five casinos that have the best designs.
5 of the Most Elaborate Casinos
Baden-Baden Casino in Germany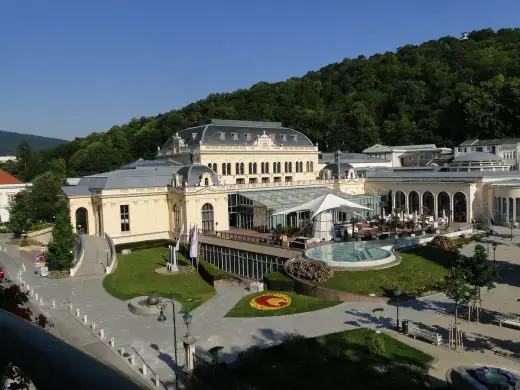 This gaming site is regarded as one of the most beautiful casinos in the world. The casino is exquisite and exclusive with luxury seeping from the walls as you play classic table games and fruit machines among classic German art, architecture, and decor.
It is a popular destination during summer and is often frequented by elites. The casino features a spa, a conference complex, and a world-class dining area. Baden-Baden is located away from the city, specifically in the Black Forest, making it ideal for gamers seeking to escape the busy and noisy city life.
The casino was among the ideal getaways for the elites of Europe during Prussian times. If you ever visit this casino, you will understand why it is labelled one of the most stunning land-based casinos.
Morpheus Casino, Macau
Macau city view at night: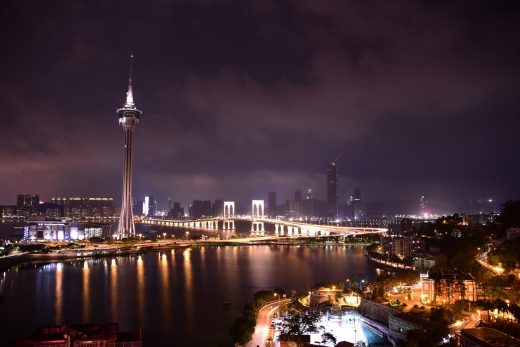 Located in Macau, Morpheus Casino is among the best casino for its design, which stands out as an exoskeleton. The architect was designed by Zaha Habid winner of the 2016 Pritzker Architecture Prize.
The building cost more than $1.1 billion to construct, realizing the owners' dream of coming up with an 'insane' building. The 42-storey building features a hotel and demonstrates a revolutionary architecture that will be celebrated for decades to come. Casinos in Macau have gone extra miles to stand out, but Morpheus has achieved this through its outstanding design.
Macau is referred to as 'Vegas of the East' and worth visiting over the holidays. Individuals who plan to stop by over the summer break should stop by to check what this casino has to offer.  Inside Morpheus, there are close to 500 gambling tables featuring all your popular games.
This is an all in one stop you can't resist trying your shot in Poker, Roulette, and Blackjack.Exclusive gaming salons are available on customer request.  The hotel section works hand in hand to accommodate visitors making this the perfect spot whenever you visit Macau.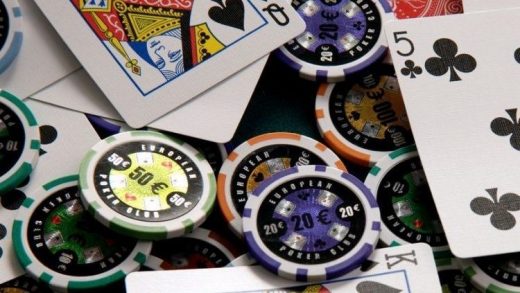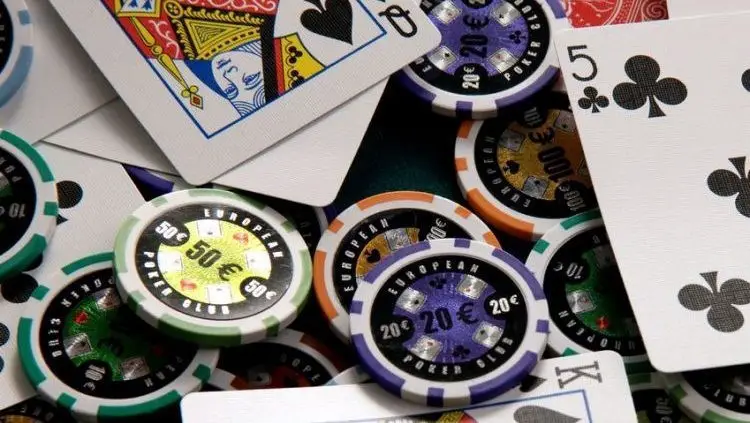 But as prestigious Morpheus casino is, it doesn't offer as much convenience as today's online casinos. Let's face it. You don't need to leave your house to find slots or poker. You can bet with as little as ten cents or as much as £1000.
But how do you find an excellent online casino? See more in a review of PlayOJO. Find out how it's possible to earn free betting money even before you make your first deposit. Also, learn how deposit and withdraw your money.
The Bellagio, Las Vegas
If you are acquainted with popular culture, you've probably heard of Bellagio before. The casino is based in Las Vegas and featured in various films, TV shows, and music videos. There are tons of reasons why this casino is on a big screen; stunning architecture design and shelter to most celebrities.
An impressive fact about this casino is the extensive 14,000 square-foot garden that is regularly updated and enhanced by expert horticulturalists and professional landscape designers.  The floral displays build the casino firm as they are elegant to watch during the day. These floral displays are attended to by experts regularly and worth the trouble. They are breathtaking!
The casino is spacious and offers different table games ranging from Baccarat, craps- Vegas favored, and three-card poker, among others. The wagering space available is favorable to all visitors. The casino rarely records congestion even during the peak season. One fun fact about
Borgata Hotel Casino & Spa, Atlantic city
Atlanta city was initially a health resort back in the 19th century, but this has come to change. The city now houses towering buildings, striking architecture, and celebrity fascination. The Explicit Borgata Hotel & Casino perfectly matches the vibe in this city.
Owned by MGN international, the casino was launched in 2003 and is popular for its Tuscan and modernized architectural design. The main tower of the resort is among the top building in Atlantic City and popular for its reflective gold glass landscape.  The casino is nicknamed as 'The Water Club' and cost about $400 million to construct.
In addition to the casino and spa, the building also houses various boutique outlets. The casino is a 'beast' with 3,000 slots machines and more than 180 table games to entertain guests. There is something for everyone at the Borgata Hotel Casino & Spa.
The owners- MGM Resorts are known for style bearing in mind they opened up a festive park worth $14 million. For extra comfort and luxury, book Borgata's private jets over the summer and head to this casino. You will be amazed by the outstanding design.
Casino De Monte Carlo, Monaco
The 19th-century venue is an outstanding piece that originated from Princess Caroline that is quite hard to imitate. Many American casinos have gone through a lot of trouble to beat the odds, but none has been close to Casino De Monte Carlo.
The casino is housed by Bella Époque. The exterior of the building is one of a kind bearing in mind they offer a spectacular decorative façade. The interiors of Belle Époque are flattered by exquisite portraits and paintings that will leave you amazed.  The paintings are outstanding, creating an ambiance of Monaco's rich culture.
Casino De Monte Carlo is a famous gambling resort for the luxury and freedom it offers to its guests. It has refined gambling rooms, and you can shift from one game to another on your own free will.
Common games enjoyed by guests include blackjack, Texas Hold'Em Poker, and roulette. The casino also offers a breathtaking view of Riviera that you cannot afford to miss out on. Everything about Casino De Monte Carlo is perfect, but the architecture design will amaze you.
Comments for this 5 of the Most Elaborate Casino Designs article are very welcome.
Building Articles
Casino Buildings
Casino Building Designs
The design of las vegas casinos
Seven tips for playing at an online casino
Casino architecture in Las Vegas & Atlantic City
A Canadian Casino Resort with Astonishing View
Comments / photos for the 5 of the Most Elaborate Casino Designs page welcome