4 Signs You Might Need to Contact a Roofer Tips, Building Roofing Advice, Home Roof Guide
4 Signs You Might Need to Contact a Roofer
Sep 30, 2020
If you're moving into an older property, or you've lived in your current house for quite some time, you might have some concerns about the state of the roof and whether it is still in good condition. There are actually a number of signs that you can keep an eye out for in your house, that can indicate that there is a problem with your roof. In these instances, you should seek out a consultation with a roofer so that they can help you to determine what exactly is causing your issue and whether they can offer a helping hand.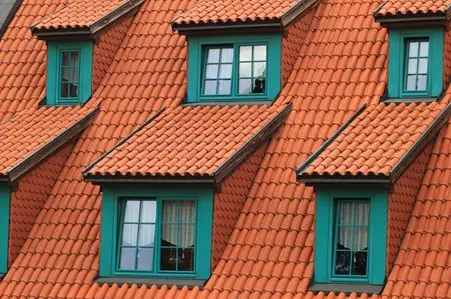 image source : www.pexels.com
Water Damage
If there are certain areas of the house where you can smell damp, see water stains, feel moisture on the walls or see peeling wallpaper, it is highly likely that you have a problem with your roof. It isn't always easy to trace the source of a leak yourself, which is why you should leave it up to a professional to investigate for you, and decide the best course of action. Water leaks, especially during winter, can be a serious problem because you could risk flooding your home. In such emergencies, you should seek out urgent repair work offered by roofers like the specialists on hand to help at Belfast Roofing Services.
Animals
Whilst you might not necessarily see animals in your house or rafters, you might be able to hear an animal scurrying around. Not only do animals in the house and between the walls prove that your roof has holes, these animals can cause havoc inside your house by leaving behind faeces and nibbling on insulation. If animals are able to get in, water can too, which means you need to rectify the problem immediately before more permanent damage is caused!
Clogged Gutters
If you've noticed that your gutters and drainpipes aren't flowing as they should after a spout of bad weather, they could be blocked up with composite or asphalt shingles from your roof. These granules look like grey coloured sand and can be a sign that your roof shingles need to be replaced or repaired.
Higher Energy Bills
If you start to notice that your heating bills have risen dramatically since the previous years when comparing your price and usage, this could be an indication that warm air is escaping through the top of your house as a result of holes in your roof. Addressing the ventilation problems in your house, by fixing your roof, can be a worthwhile investment for the future because it can reduce your bills and save you money in the longer term. It will also mean that your house is more energy efficient which is beneficial for the environment too!
No one wants to fork out money to get their roof fixed unnecessarily, which is why it's important that you keep an eye out for these signs as we have listed above – so that you can seek out the professional advice and services of a roofer when it is absolutely needed!
Comments on this 4 Signs You Might Need to Contact a Rooferadvice article are welcome.
Roofing
Roofing Posts
Tips for keeping your roof in good condition
What equipment do you need to start roofing business
First Time Replacing Your Roof
Buildings
Comments / photos for the 4 Signs You Might Need to Contact a Roofer Guide page welcome