Guide to 3 tips for a proper roof installation, Building Construction Advice, Roofing Help
3 Tips For A Proper Roof Installation
6 Jan 2021
Proper roof installation makes a house more visually appealing and efficient. Homeowners are always looking for ways to improve the look of their homes, both internally and externally. They also want the most durable and easy to maintain roof, which will last for a very long time and considerably increase the value of their properties.
Any homeowner can perform simple roof installation as long as you're willing to put in the work. But, there are several things you need to do beforehand to ensure that the roof installation process is done properly. Read on to find out.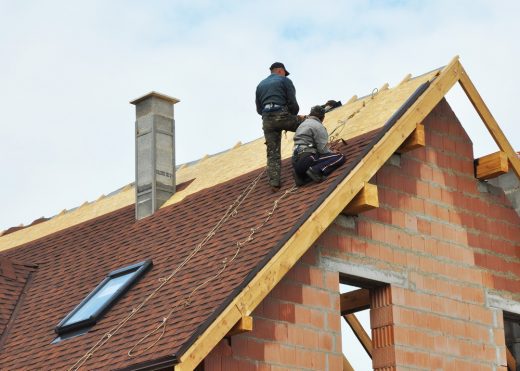 3 Tips For A Good Roof Installation
Identify The Local Building Codes And Secure The Necessary Permits
Be sure to check the residential local building codes in your area regarding roof installation. There are states that only require particular roof materials or a specific number of shingles to be installed to ensure the aesthetic uniformity in the community. These codes also help prevent any accident involving uprooted roofing materials during severe weather conditions. Also, don't forget to secure the necessary building permits before you start the installation process so you can avoid incurring costly local civil code penalties.
Choose The Right Roofing Material
Take note of the type of roofing material you're going to install. There are different kinds of roofing materials to choose from, such as asphalt shingles, metal, clay and concrete tiles, solar tiles, rubber slate, and many more.
These roofing materials vary according their price and purpose, so choose one that works for your budget and for your property. Also, note that roofing materials have varying difficulties when it comes to installation. Some of these roofing materials will require the help of a professional, like Nova Exteriors that provides Northern Virginia roofing services.
When choosing a roofing material, it would be best to opt for one that will not cause any health risks to you and your family. If you have a sloped or pitched roof, it's a good idea to choose a roofing material that doesn't slip on its pitch. Also, always make sure that you only settle for a high-quality roofing material. There are a lot of suppliers and installers out there that will sell you cheap roofing materials, which will not last long and lead to leaks and other problems in the future. You should use metal web joists.
Hire A Professional Roof Installer
You can always install roof on your home on your own. But, this is only recommended if you're going to install metal roofs, roofing felt, and shingle-style roofs, which are the types of roofing materials that are easy to install even for beginners.
As for other roofing materials, it's best to hire a roofing contractor so you can ensure that the roof installation is done the right way. But, when you hire a roofing contractor, make sure that you get a trusted one. Keep in mind that not all roofing contractors are the same. You need to find a locally operating roofing contractor that has the following:
Good reputation
Warranties
Insurance policies
Licenses and permits
Manufacturer certifications
Roof installation is a big investment, so you have to make sure that the money you're going to spend for it will not go to waste. Get the best value out of your roof installation by looking for a professional roofing contractor that you can trust.
Ask for recommendations and look into the records of roofing contractors in your area to prove that they can install excellent and durable roof. Once you find a reliable roofing contractor, you'll have nothing to worry about. They'll choose the right roofing material for your home, secure all the permits, and take care of the rest for you.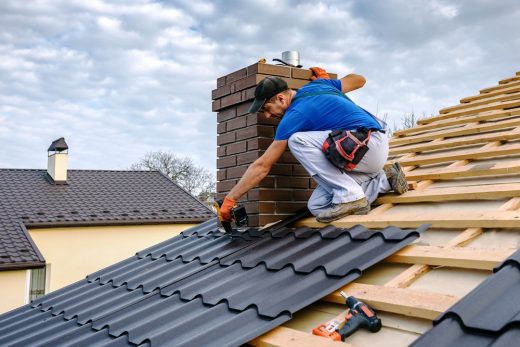 Final Thoughts
If you want to ensure proper roof installation, it would be best to talk with a roofing professional. Getting information from a true professional is a valuable asset that you can have, especially if it's your first time installing new roof. Just keep in mind that roof installation is a critical process and, thus, should not be taken lightly. Improper and poor installation can shorten the lifespan of your new roof, which can lead to costly repairs and roofing replacement.
Comments on this guide to 3 tips for a proper roof installation article are welcome.
Roofing
Roofing Posts
Tips for keeping your roof in good condition
Top 5 roofing trends to look out for
First Time Replacing Your Roof
Building Articles
Contemporary Architecture
Comments / photos for the 3 tips for a proper roof installation Advice page welcome