3 Flooring Alternatives To Carpet advice, Home interior style tips, Online property decor guide
3 Flooring Alternatives To Carpet
6 Mar 2021
3 Flooring Alternatives To Carpet That You Should Consider For Your Home
If you've just bought your first home, sometimes one of the hardest decorating challenges you can face is replacing worn-out floors. Especially if the house is fitted with old carpet that looks a bit dated, or you simply want to swap to a hardwood floor. Compared with other home DIY projects, replacing an entire floor is a much bigger and costlier job than painting the walls, or fixing up second hand furniture.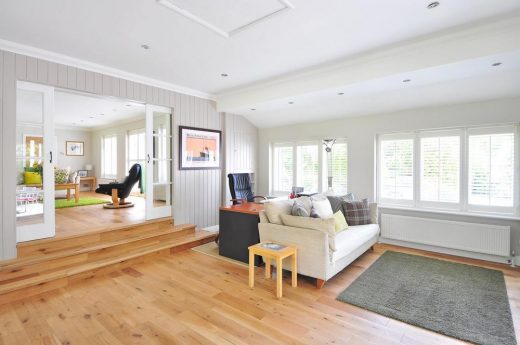 But that doesn't mean you have to put up with a ratty old carpet floor! You might be surprised to hear that there are lots of different flooring alternatives, some of which are very affordable and easy to install. We've put together a list below of three different flooring alternatives to carpet that you should consider for your home!
Best types of flooring to consider
One of the first things you should do before you start on your flooring project is researching the different types of flooring and learn about their costs and benefits. Once you know this, it'll be easy for you to pick out a floor that will fit the space of the room and your budget!
Here's a look at the pros and cons, as well as the cost of three popular types of flooring.
Hardwood
Hardwood, or timber flooring as it's also known, has been around for a few decades, but it's still one of the most popular types of flooring in the UK. It comes in either strips or planks made from a variety of different kinds of wood, such as oak and maple, as can be sold either finished or unfinished.
Most customers tend to opt for finished hardwood as it's usually much more durable and also doesn't take much to install. The main benefit of timber flooring is the warm and authentic feel it gives your home, after all, nothing quite beats the natural charm of real wood!
However, when compared with other flooring alternatives, it is one of the most expensive options. And although it's a renewable resource, it isn't usually harvested and manufactured in a sustainable way.
Vinyl
Vinyl flooring is very resilient, as it's made of flexible material that is slightly softer than hardwood or tile. Vinyl is made from a layer of PVC plastic over a layer of felt and can have textured surfaces to simulate the look of stone or wood. This tough material can withstand both moisture and heavy foot flow, and it's also pretty inexpensive!
Vinyl comes in a wide variety of colours and patterns, and it can convincingly replicate the look of almost any material. It comes in either sheets or planks, but planks are definitely the easier of the two to install; vinyl planks are an easy peel-and-stick job. The only downside to vinyl flooring is that it's not eco-friendly, due to it being made from PVC plastic, a petroleum product that's not a renewable resource.
Laminate
Laminate flooring is made in a similar way to engineered hardwood, but its top layer is a photograph under a clear plastic coating instead of actual wood. This means laminate flooring can replicate the look of any material, such as wood, stone or tile. Due to this imitation, you can have the look of hardwood or stone in your home's flooring, but for much less money.
Laminate flooring comes in either planks or tiles which you can easily source from online flooring retailers. Quick-step laminate flooring can be installed by slotting the planks together without the use of glue or nails. One of its disadvantages is that it can't be refurbished when it wears out, only replaced. This makes it a lot less cost-effective than real wood over a long-term period.
Comments on this guide to 3 Flooring Alternatives To Carpet article are welcome.
Carpets
Home Carpets Articles
Importance of carpets cleaning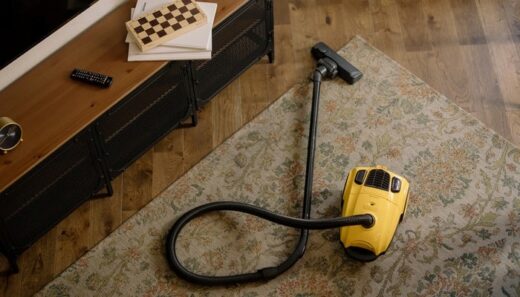 How To Protect Floors, Walls and Carpets When Moving
4 Melbourne carpet cleaning facts
When we talk about carpets, think vacuum cleaners
Building Articles
Residential Architecture Design
Comments / photos for the 3 Flooring Alternatives To Carpet advice page welcome