Business perform better than competition tips, Customer Data Advice
11 tips to help your business perform better than competition
Serving clients better, boosting brand equity & supporting employees Advice Article
18 Feb 2019
11 tips to help your business perform better than the competition
In business, competition is mostly healthy. It keeps you on your toes, drives innovation, and demands that you stay well ahead of the curve. It forces you to know your markets and audiences intimately, and to never stand still.
But at the same time you're competing, so are your competitors. How do you develop a plan that keeps competitors at bay as well as helping you serve your clients better, boost brand equity, and support your employees? Here are some practical tactics to help you along the way.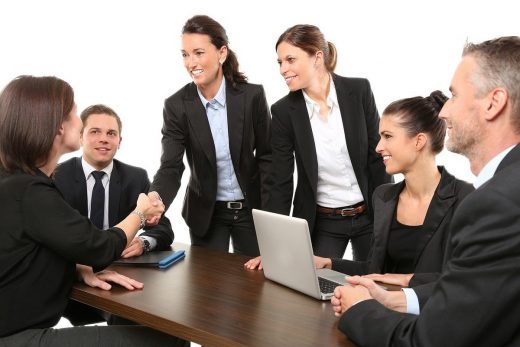 Tips to help your business perform better
Know who you're selling to – Who, exactly, is your audience?
customer data
You can't build the best-performing marketing campaigns unless you know what makes your prospects tick. In a landscape where a shocking 80% of businesses don't have enough customer data, you win when you know more about your target market than everyone else. Only when you know your customers can you start to build real relationships that survive beyond that vital first purchase.
Understand your competitors better
To understand your competitors you need to analyse the marketplace. Do they create meaningful conversations with their customers to nudge them towards conversion? What are their USPs – do they have a particularly strong selling point, an unusually powerful angle? Once you've done that it makes sense to look equally hard at the things your competitors don't do – can you fill the gap and grab an advantage?
Imagine you want to know about businesses serving Europe's education sector, Italy in particular. You buy an Italian business directory containing the details about the individuals you want to know about plus deep insight into the companies they work for. This delivers the wisdom and insight you need to approach people in a way that's much more likely to result in a sale than less-informed scattergun-type campaigns by your competitors, where they just throw a load of marketing initiatives randomly into the mix and see what sticks.
Don't forget the data you already have access to
Plenty of marketers forget about the data they already have, the information that's stored internally, for example data about social media activity, which provides insight into the timing of purchases plus fine detail about related searches. Facebook analytics is just one way to delve deeper and learn what triggers buying decisions. As are customer-led insights like buying frequency, purchase value, customer service records and even complaints. They can all deliver important insights.
Make sure your brand supports your marketing messages
Say you make expensive goods to sell to a customer base of high net worth individuals. Your brand needs to reflect the exclusive nature of your products. If your packaging, website and marketing materials look cheap and nasty, the incongruity will confuse people and put them off. Branding should support messaging in every way, helping make the message even clearer and making it even more engaging to the target audience. The more luxurious and creative your branding is, the more customers you can attract. This is why understanding the importance of premium packaging solutions and overall premium branding is key for building a successful business.
Celebrate and promote your differences
No two businesses are the same. They're sometimes similar, but it's the differences that make them special. Make sure you understand what your particular differences are in the first place, then celebrate them at every opportunity. Your business might be more ethical, Greener, more sustainable, offer cheaper goods of the same quality, or you might simply have made extra efforts to tailor your services to the specific needs of the relevant target audience or audiences.
Care for your people properly
Take your employees away and your business is nothing but an empty room. People matter, and your business can't exist for long without them. The happier people are, the more productive they are – it's a strong correlation. If you can keep your people happy in the long-term they'll reward you by racking up their efforts at every stage. If you don't know what makes your team happy – and unhappy – you'll never know how to achieve that magical and highly productive happy state.
So why not ask them? You might be surprised how easy some things that make people happy are to achieve: things like appreciation, respect, trust and a good structure for ongoing professional development can be just as motivational as a great salary.
Sell your wares on the benefits, not the features
One simple yet highly effective way to beat your competitors is to sell your wares via the benefits they confer to buyers, putting the features second. So many businesses forget to point out the benefits of a good or service to the consumer, instead just giving the facts – the features. Benefits are what sells, the features on their own are much less meaningful in a marketing context.
When you harness the benefits of a product or service to sell it, your sales message is clear, true and potent. Your customers want to know what you can do for them, and that's how you'll win their business.
You should always consider your audience first when deciding what tone to take, what things to say. Remember it isn't about what you want to say to prospects, it's about what they want to hear from you. By consciously considering your audience every time you engage with them, you'll be better able to communicate clearly and persuasively.
Make the most of current customers
Everyone knows it almost always costs less to sell to an existing customer than it does to generate a new customer. It's no surprise when current buyers have already undergone the sometimes lengthy process of finding out about you, checking your products or services, figuring out yours are the best available for whatever reason, and deciding to buy from you.
You can delight existing consumers by developing new or associated products, cross-selling, up-selling, creating recommend a friend campaigns, and taking existing products in exciting new directions.
Go after fresh target markets
Many businesses find fresh potential in new markets. If your most successful demographic is men aged 35-50, you can expand the age range to see if you find nuggets of opportunity in older or younger groups, or female groups. New markets can lead to much faster growth than average.
Find a relevant business to partner with
You sell blue widgets. Another local company sells accessories for blue widgets. It's a match made in heaven. Partnerships can open up brand new, exciting opportunities that would otherwise be closed to both businesses.
Innovate constantly
The world never stands still… and nor should your business. In today's fast-changing landscape, digital and real-world, it's important to constantly innovate. Keep an eye open for new opportunities at every stage, every day. Innovate in new and existing markets. Innovate products and services, ways to communicate, ways to excite and inspire prospects.
Take a look at your competitors. If they're short on innovation, can you steal an advantage over them? Check what your main competitors are up to in the digital and real-world spaces and copy their ideas… but do it even better.
Go forth and compete with confidence!
If you follow our eleven tips you should end up well on the way towards improving your competitive edge. The closer you put them to the heart of everything you do, the better.
Building Articles
Liang Court
Design: City Developments Limited and CapitaLand Limited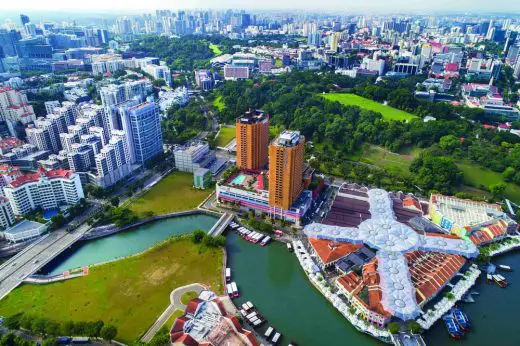 image : CapitaLand / CDL
Liang Court Towers
Comments / photos for the 11 tips to help your business perform better than the competition page welcome
Website: Building Automation