10 features to seek when buying a Florida luxury house USA, Best FL buildings, US real estate
10 Features to Look for When Buying a Luxury House in Florida
September 7, 2022
The real estate market over time in Florida is continually rising. By forming an LLC in Florida, entrepreneurs and business owners can enjoy the protection of limited liability and the structure of a business entity. With the right paperwork and fees paid, a Texas LLC can be formed quickly and easily.
Fueled by low property taxes, beautiful weather, and great amenities year-round, home prices typically increase, even though they are recently starting to show some signs of stabilizing. And while these market realities apply across the board, the value of luxury properties seemed to be climbing faster, when Variety wrote about the subject in April.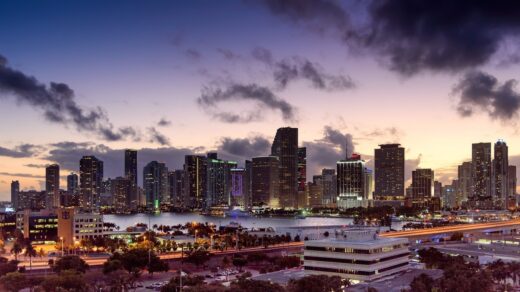 10 Features to Look for When Buying a Luxury House in Florida, USA
Nevertheless, as buyers rush to find a home within their budget, sellers compete to provide a list of breathtaking features. Many luxury homes in Florida sit on acreage lots, close to excellent schools, nearby parks, shopping, dining, and recreation areas – even brand-new homes.
But let's see what goes inside these properties and what a prospective buyer should prioritize.
Privacy and space
Your home should be your heavenly getaway. But to buy such a level of privacy, you'll need space. And plenty of it!
Ideally, expensive properties in Florida have acreage lots that sit outside of crowded communities. The more area you have available, the better.
Acreage lots offer opportunities for outdoor fun, and you can easily upgrade your property with a spacious garden, pool area, or expanded patio.
Place for exercise
Luxury homes in Florida offer more space than properties in upside New York. On average, houses will give you the level of convenience that no apartment can provide. So why not use it wisely?
Instead of having to commute for your daily workout, having everything you need under your roof would be ideal. You can transform spare bedrooms into personal exercise studios, so look for homes with enough square footage to spare.
Conversely, if your family needs extra bedrooms, or prefers a home office instead of a home gym, use the space outside. It is relatively affordable to install a small basketball court, which can quickly turn into a calisthenics gym in the open.
Pool area
Florida has impeccable weather year-round. So why not make use of the sunshine? Pool areas may dramatically increase the price of a property, but the investment is worth every penny.
There is nothing as endearing as spending a Sunday morning with friends and family next to a gorgeous outdoor pool.
However, if your desired property is missing a swimming area, keep in mind that you can build one later. It is perfectly acceptable to compromise but look for a listing with plenty of outdoor space that makes a future investment doable.
You may think of outdoor pools as an unnecessary luxury. Still, family needs tend to evolve, so at least have the option available down the road.
Enough garage space
Many buyers would get ecstatic over expensive chandeliers, indoor waterfalls, or marble staircases. Indoor décor may increase the price, but intelligent homeowners think practically.
The weather in Florida can be less forgiving at times, so it is vital to have your family's fleet of vehicles parked out of harm's way. A couple of luxury cars can match the price of half your property. Therefore, it doesn't make sense to get anxious whenever you learn there is a weather warning ahead.
Home office
The pandemic made us rethink how we work personally and as a team. For better or worse, working from home has become prevalent across the country, so it makes sense to be able to afford yourself a convenient home office.
Look for rooms with plenty of natural light and floor plans separate the office and the living area.
Large patio
Luxury properties like Jacksonville, Florida, are designed to facilitate a natural flow between indoor and outdoor areas. Therefore, look for homes with large enough patio space suitable for family dinners, barbeques, and guest entertainment.
More importantly, you'd want your patio to connect seamlessly to your living area or dining room to incentivize your family to spend time outside.
Separate spaces
While open floor plans are gaining popularity, keeping your spaces separate is still advantageous. Some luxury properties will keep the charm of an open floor design by incorporating large open doorways. Still, you'll enjoy a different dynamic with separate formal spaces for suitable occasions.
For example, you'd like your library to be secluded from the rest of the living area. Similarly, a formal dining room is much more intimate than a completely open floor concept.
Top-of-the-line kitchen
Families spend more time in their kitchens than they realize. Therefore, make sure to settle for a property with a spacious, top-of-the-line kitchen. Look for large islands that can fit several bar chairs and ensure enough storage space for cookware, books, magazines, and helpful kitchen equipment.
Spa-style bathroom
Nothing is more relaxing than enjoying yourself at home, in your bathtub or Jacuzzi, after a hard day. But if you want to treat yourself properly, you will want to look for homes with spa-level bathrooms. Make sure the space is accommodating, well-lit, and nicely decorated. You will enjoy the privacy of a home spa for many years to come.
Walk in closet
Nobody likes small and crowded closets. No matter your home's attractiveness, you'll still have to spend plenty of time shuffling through shirts and dresses daily. Therefore, it is vital to rethink your priorities and choose homes with ample space that can accommodate a walk-in closet.
Comments on this 10 features to seek when buying a Florida luxury house are welcome.
Florida Real Estate
FL Building Designs
Miami Architecture Designs – chronological list
New Holocaust Museum for Hope & Humanity, Maitland, FL 32751
Design: Beyer Blinder Belle Architects and Planners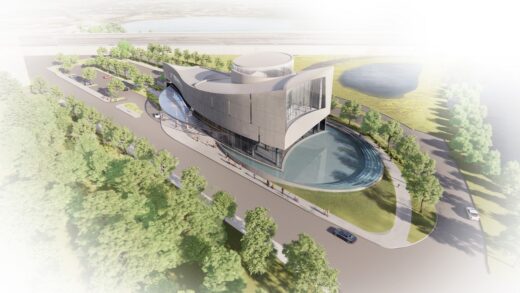 image courtesy of architects practice
New Holocaust Museum for Hope & Humanity, Orlando
Ombelle Duo of Towers, Fort Lauderdale, FL
Architects: ODA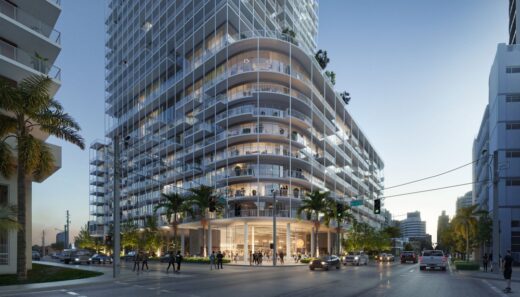 image courtesy of architects practice
Ombelle Duo of Towers, Fort Lauderdale FL
Building Design
Architecture
7 must-see architectural landmarks in Florida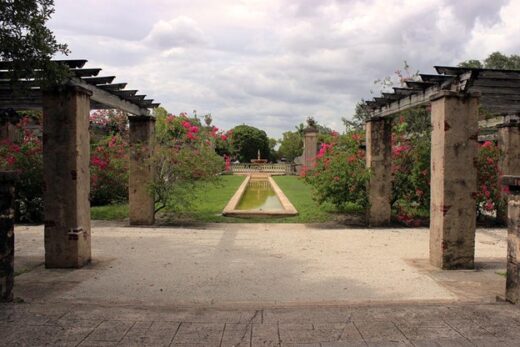 Guide to Buying a House in Florida
Comments / photos for the 10 features to seek when buying a Florida luxury house page welcome