Top 10 Universities for Interior Design Degree guide, Career Advice, Higher Education Tips
10 Best Universities for an Interior Design Degree
Architectural Higher Education Article
17 July 2019
Best Universities for Interior Design Degrees
Becoming an interior designer is now being considered a lucrative career. Not only do you get stability and job security, but the median salary at $51,775 is also appealing. Most design firms require at least a bachelor's degree to practice with them.
Some states won't allow you to become an interior designer without some certification or level of education. You'll need to get in some of the top schools with the best interior design programs to meet the quality standards for the profession. With this in mind, you might need a useful resource for writing college essay topics.
You need to note that while studying at these universities, you'll have to study many subjects related to your field. It's great pressure to step out of the college as one of the students there and you'll lack time during the course.
It's important that you do a quick search on "choose dissertation help online" to get the best resource. This will help you in getting your dissertation, thesis and college essays on time and with superior quality.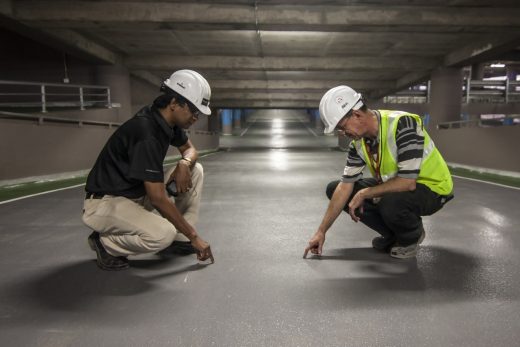 https://pxhere.com/en/photo/874653
Here are the 10 best universities in the US for interior design.
Drexel University
The school is in Philadelphia and boasts a high placement rate of 89% for its graduates. It's considered one of the best interior design colleges in the US. The interior design degree from this university is classified as a Bachelor of Science. Drexel university combines the study of interior design with art and art history.
This provides students with the proper foundation of learning and understanding interior design. It also applies a hands-on approach via its studio courses to give students a more practical approach in the learning process.
The New York School of Interior Design
Founded in 1916, the New York School of Interior Design is one of the oldest on this list. It's a school that specializes only on interior design with different courses like furniture design and bath and kitchen design, to name a few. Their interior design programs are considered one of the best.
The curriculum blends liberal arts with interior design to provide students with a well-rounded insight into the profession. The program also requires students to show their understanding of different interior design concepts by defending a thesis.
Syracuse University
Syracuse University blends liberal arts and studio courses on fine arts to make a program called "Environmental and Interior design." The course is great for design students who also want a liberal arts experience. The university encourages students to think critically and take risks throughout their time of study.
They also emphasize self-discovery in the field of visual arts. There is more of a creative element in the way interior design is taught in this school.
Savannah College of Art and Design
Also, abbreviated to SCAD, this university has campuses in many locations like Hong Kong, Atlanta and Lacoste (France).  SCAD is regarded as one of the best interior design schools in the south. The university's curriculum is based on arts and designs with some courses focusing on modern architecture, drawing and color theory, to name a few.
The Collaborative Learning Center or CLC is one of the highlights of the university. It offers students the opportunity to partner with brands and organizations to come up with design-based solutions in fields like media and technology.
Cornell University
Cornell is the only ivy league school in the United States that offers a program in interior design. The curriculum in this program for both the graduate and undergraduate level is focused on three fields – Health and wellbeing, design strategy and sustainable features.
The program from this school is going to provide you with hands-on experience with the emphasis on the environmental impact of design.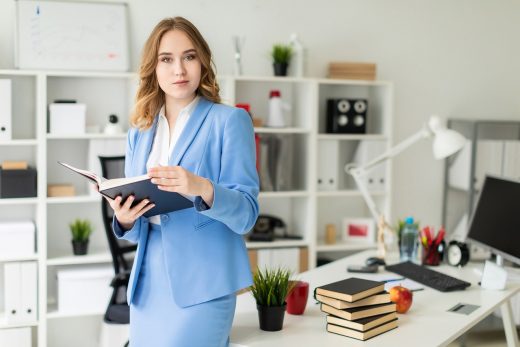 https://pxhere.com/en/photo/1456593
Parsons School of Design
This school is one of the biggest names in the art world. It was established in 1906 and offers various programs in the field of interior design. The programs offered by this university emphasis on collaborative work as students are allowed to work across the board with students in other design programs.
This helps prepare students for being part of global workforce as they have to work in a team with other professionals. The school is also a great option for students looking to work in the field of commercial design. This can be attributed to the wide network of alumni in the field of commerce and industry.
Fashion Institute of Technology
Also, abbreviated as FIT, this university has various programs like Fashion, arts, communication, and business on top of its interior design course. The interior design course boasts of a rigorous curriculum that emphasizes on theory and history of interior design as well as hands-on projects.
Cleveland Institute of Art
&
Cleveland Institute of Art offers students a bachelor of science in interior architecture with more focus on commercial design. It's a 4-year program with coursework in subject matters like computer-aided design and 3D modeling. Students also need to complete coursework on art history and writing to complete their program.
University of Cincinnati
University of Cincinnati has one of the best interior design schools in the state of Ohio. It boasts a 92% placement rate. The university offers a 5-year program with a focus on the customer and client-side of interior design.
Students learn about the physical and social needs of clients on top of the hands-on practical experience they receive. As part of the program, students are required to work for 18 months with a professional design organization.
Rhode Island School of Design (RISD)
Rhode Island School of Design (RISD) has a high reputation in the art world. The program is intense and requires students to take one of three specializations offered; retail design, theater design, or exhibition design.
All students that go through the program are required to take foundation courses in drawing, design and art history. Students are also required to complete a final studio project that's a culmination of all the course content they learned.
Interior Design Degree University Advice
Conclusion
These are just some of the best interior design universities in the United States. For those looking to take a career in interior design, these schools are a great place to start. You can tap into their vast networks of alumni to get ahead in the field.
Getting into these schools is not easy as they maintain strict entry requirements, but once you're in, you'll most likely excel in your field.
Frank Thompson
Author Bio
Frank Thompson is an education specialist focusing on student improvement through participation of all, including teachers and parents. His ideas and research studies have helped many colleges improve their results even further. In his free time, Frank likes to cook for his family, play with his pets and go out for jogging.
Building Articles
Comments / photos for the 10 Best Universities for Interior Design Degree page welcome