Querkraft Wien Architekten, Österreich Gebäude, Projekte, Gastprofessur, Architekt
querkraft architekten : Architektur
Wien Architektur – Austrian Design Practice Information + News
post updated 7 April 2023
querkraft architekten News
23 Dec 2017
Croma-Pharma Headquarters Building, Leobendorf, Austria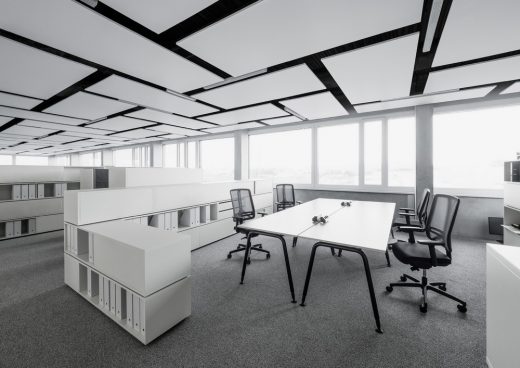 photo © Peter Podpera
Croma-Pharma Headquarters
The firm is characterised by a highly dynamic growth of its departments, which is quite contrary to the traditional cellular structure for workplaces in traditional office plans. querkraft challenges this situation with an entirely open spatial concept.
15 Apr 2016
Back to the City Conference, Glasgow School of Art, Scotland
Keynote speakers include: Sjoerd Soeters, Piers Gough, Theodor Winters and Kathleen James-Chakraborty
CZWG: Crown Street Regeneration Project Masterplan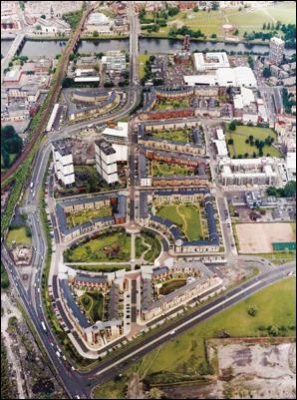 The Back to the City conference, spread over two days and featuring international speakers from academia and practice, will reflect on this shift, and the strategies of renewal undertaken.
Sjoerd Soeters, the designer of the Java Island/Eastern Harbour development in Amsterdam (1991-2000) and Sluseholmen development in Copenhagen (2005-9), will give the keynote address on 5 May.
Website: querkraft architekten at Mackintosh School of Architecture Conference
querkraft architekten – Key Projects
Hauptleitung Gebäude & Projekte, alphabetisch:
Museum Liaunig, Neuhaus, Kärnten, Austria
2008



photo : Lisa Rastl
Museum Liaunig
More designs by querkraft architekten online soon
Location: Vienna, Austria
querkraft architekten Practice Information
querkraft Studio Information
querkraft architekten studio : Wien, Österreich
querkraft architekten : English text
Querkraft were BD Young Architect of the Year Winners in 2004 (UK prize)
querkraft architekten – GERMAN TEXT
2009 österreichischen baupreis 2008, zweiter platz für das museum liaunig
2008 nominierung des museum liaunig für den mies van der rohe award
2008 honourable mention für das museum liaunig beim piranesi award
2007 architekturpreis 2007 "das beste haus" für haus DRA
2006 nominierung staatspreis für das adi dassler brand center/deutschland
2006 auszeichnung "gebaut 2005" für das cafe weinwurm am stephansplatz
2006 auszeichnung "gute bauten in franken" für das adi dassler brand center/deutschland
2004 "young architect of the year" award, england
2004 förderpreis der stadt wien für architektur
2004 österreichischer beitrag der 9.architekturbiennale in venedig
2002 österreichischer bauherrnpreises für den industriebau "trevision"
1998 bürogründung. partner: jakob dunkl, gerd erhartt, peter sapp, (michael zinner bis 2004)
– ausstellungen in usa, deutschland, slowakei, slowenien, ungarn, tschechien, brasilien, japan und china
– publikationen u.a. in ga-houses, bauwelt, detail, architektur aktuell, bauforum, architektur
– vorträge in USA, china, deutschland, england, kroatien, schweiz, luxemburg, tschechien, slowakei, slowenien
– professur an der akademie der bildenden künste, münchen (prof. peter sapp) sowie lehraufträge in USA (gastprofessur) und österreich
projekte:
– museum liaunig, neuhaus, kärnten
– römermuseum, wien
– veranstaltungsgebäude für ADIDAS, adi dassler brand center, deutschland
– industriebauten TRE, VIT
– firmenzentrale für BIG (bundesimmobiliengesellschaft), wien
– wohnbauten LEE, B.U.N.T, OS3 (in arbeit) ,KSM (in arbeit)
– einfamilienhäuser, privatbauten, büroumbauten, restaurants, shops
– ausstellungsdesign und kunstinstallationen
cv arch. jakob dunkl
2009 Gastprofessur TU Wien
2007 außerordentliches mitglied des BDA niedersachsen
2006 mitautor des baukulturreports im auftrag der österr. bundesregierung
2002 – 04 sprecher der ig – architektur (interessensgemeinschaft arch.schaffender)
2001 / 04 gastprofessur roger williams university r.i. usa
1998 querkraft architekten zt gmbh mit gerd erhartt, peter sapp (bis 2004 michael zinner)
1996 – 2004 lehrbeauftragter tu wien, institut hochbau 2, helmut richter
1994 – 98 bürogemeinschaft "dunkl, erhartt" mit gerd erhartt
1994 ziviltechnikerbefugnis
1992 – 94 mitarbeit bei architekt helmut richter
1990 – 92 mitarbeit bei architekt sepp müller (industriebau)
1990 architekturdiplom TU wien
1989 mitarbeit bei behnisch + partner, stuttgart
1986 – 90 studienassistent am institut zeichnen+malen, TU wien
1985 zivildienst in wien
1982 abitur in stuttgart
1963 geb. in frankfurt/main
cv arch. gerd erhartt
2009 Gastprofessur TU Wien
2001 – 2004 lehrbeauftragter tu wien
2001 gastprofessur roger williams university r.i. usa
1998 querkraft architekten zt gmbh mit jakob dunkl, peter sapp (bis 2004 michael zinner)
1998 mitglied der architektenkammer baden württemberg, D
1994 – 98 bürogemeinschaft "dunkl, erhartt" mit jakob dunkl
1993 – 94 mitarbeit bei architekt helmut wimmer (wohnbau)
1992 – 93 mitarbeit bei architekt helmut richter (schulbau)
1992 architekturdiplom TU wien
1987 – 90 mitarbeit bei "atelier in der schönbrunner straße"
1984 – 87 mitarbeit bei "arge reinberg/trebersburg/raith"
1989 – 90 studienassistent am institut zeichnen+malen, TU wien
1981 abitur
1964 geb. in wien
cv prof. arch. peter sapp
seit 2006 professur für raumgestaltung an der akademie der bildenden künste münchen
2001 – 04 lehrbeauftragter TU wien
2001 gastprofessur roger williams university r.i. usa
1999 ziviltechnikerbefugnis
1998 querkraft architekten zt gmbh mit jakob dunkl, gerd erhartt (bis 2004 michael zinner)
1994 – 98 mitarbeit bei architekt helmut wimmer
1994 architekturdiplom TU wien
1989 – 92 eigenes büro
1981 – 90 mitarbeit u.a. bei riepl/riepl, perotti, albert wimmer
1980 – 90 studienreisen nach marokko, ägypten, algerien, sudan, tansania, uganda, kenia, ruanda,
zaire, congo, zentralafrikanische republik, kamerun
1980 matura in linz
1961 geb. in linz, oberösterreich
Location: Austria
Architecture in Austria
Contemporary Architecture inAustria – architectural selection below:
Austria Architecture Designs – chronological list
Austrian Architect – Architect Listings Austria
Buildings / photos for the querkraft architekten Wien page welcome
querkraft architekten – Website: www.querkraft.at