NBBJ Architects USA, US Design Studio, London Architectural Company News, Research Buildings
NBBJ Architects Office – Practice Information
London Architects Office: American Design Studio in Beijing, Dubai, Shanghai and the United States.
post updated 21 May 2023
NBBJ Architects Studio Information
About NBBJ
From gene-therapy research laboratories and proton-beam facilities, to large multi-disciplinary research and academic medical centres, leading architecture and design firm NBBJ has designed several of the world's most technically complex, one-of-a-kind buildings.
Established in 2001, NBBJ's London office has delivered award-winning projects such as the Wellcome Trust Genome Campus Expansion in Hinxton, Cambridgeshire, EMBL/European Bioinformatics Institute East Wing Extension, King's College London Centre for Cellular and Integrative Biology, Queen Mary Innovation Centre, Institute for Life Sciences at the University of Southampton and Harvard Medical School Dubai Centre. NBBJ has nine offices worldwide, including in Beijing, Dubai, London, Shanghai and the United States.
NBBJ Architects : main page with news + key projects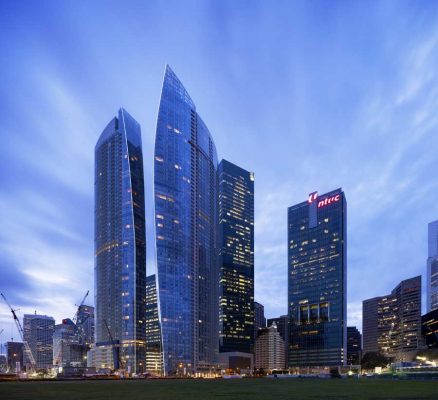 photo © Tim Griffith
15 Jul 2009
NBBJ London Expands Leadership Team; Welcomes Kieran Breen and David Lewis
International design firm NBBJ welcomes Kieran Breen and David Lewis to its London office. Both are experts in the procurement and delivery of large-scale projects in the United Kingdom and overseas, managing multi-disciplinary teams across the globe. Breen and Lewis join the studio's current leadership team of Alistair Cory and Ken Schwarz.
The NBBJ Architects London office is most notably recognised for its Healthcare, Science and Higher Education practices, including the award-winning Wellcome Trust Genome Campus Expansion, the BREEAM "Excellent" EMBL/European Bio-informatics Institute East Wing Extension, the newly completed Queen Mary Innovation Centre, the James Cook University Hospital, two medical cities in the UAE and a new project for the University of Cambridge.
Breen, former Managing Director of Anshen + Allen's London office, brings to NBBJ 30 years operational, project management and design experience in the Education, Healthcare, Corporate/Commercial and Middle East sectors. As a Director of Operations with NBBJ he will provide operational leadership to all London studio practices.
Lewis, former Director of Healthcare for HKS London, brings to NBBJ 20 years design experience in the Healthcare and Higher Education markets, including for the new PFI development at Salford Royal Hospital. As a Design Principal with NBBJ he will provide design leadership for all London studio practices.
Both will collaborate with current NBBJ leadership of Principals Cory and Schwarz, helping direct overall London studio strategy and resources for clients in the UK, Europe and the Middle East. Also experienced in all types of procurement, Cory has been involved with UK Healthcare PPP/PFI for the ISTC Chains initiative for the UK Department of Health. Schwarz is a recognised leader in advancing the science and art of healthcare architecture, responding to rapid changes in healthcare delivery worldwide. A regular presenter on global healthcare issues, he spoke recently on the subject of "Global Health Infrastructure Challenge and the Middle East Response" at the International Symposium for Design and Health in Singapore.
Alistair Cory Comment: "We are pleased to welcome both Breen and Lewis to NBBJ. Their leadership, expertise and experience will complement the London studio's current strengths in the Healthcare, Higher Education and Science markets, while furthering our growth into the Middle East."
Kieran Breen Comment: "It is immensely exciting to work with one of the most innovative and inspirational architectural firms in the world. I look forward to joining the NBBJ team in the pursuit of excellence."
David Lewis Comment: The London Studio's design excellence is widely noted, especially their work on the Wellcome Trust and EBI projects. I look forward to working with the team on the Cambridge project."
More projects by NBBJ Architects online soon
Location: New York, NY, USA
Architecture Practice Information
NBBJ Architect offices in various cities across the globe
Architectural Design
Utter Space Photography Studio
Architects: CUN DESIGN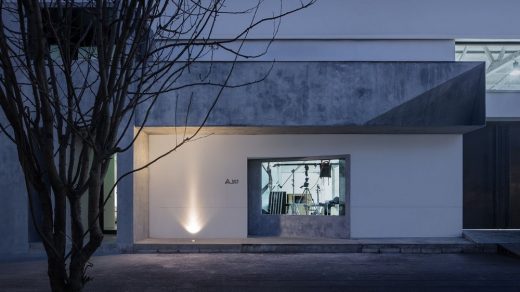 Space photography : WANG Ting
Utter Space Photography Studio
Comments / photos for the NBBJ Architects Offices – Studio Information page welcome
Website: www.nbbj.com