John McAslan + Partners Architects, JMP London Design Studio, Architectural Office
John McAslan + Partners Practice Information
JMP London Architecture Office News, UK
23 Jan 2013
John McAslan + Partners News
Paddy Pugh appointed as Director of Conservation and Planning at John McAslan + Partners
John McAslan + Partners is pleased to announce that Paddy Pugh, Planning Director for London at English Heritage, will be joining the practice as Director of Conservation and Planning.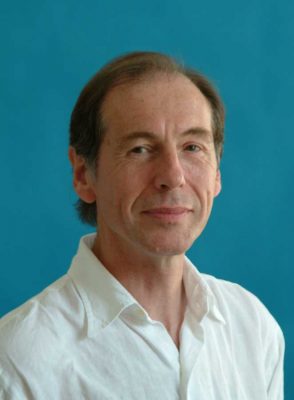 image from John McAslan + Partners
Paddy Pugh comments: "I am really looking forward to joining JMP and to contributing to the practice's impressive range of conservation-led projects. This move marks an exciting new chapter in my career."
John McAslan adds: "Paddy Pugh brings a wealth of experience to the practice. We have worked together successfully over the years, from the Peter Jones store in Sloane Square to the Roundhouse in Camden and the newly completed redevelopment of King's Cross Station. All of these projects have focused on the regeneration and renewal of significant historic buildings, and Paddy has been a hugely creative contributor to the quality of the finished product."
John McAslan architects news + key projects
30 Jul 2012
John McAslan + Partners – Recent News
Maison D. Haiti, London, England



images from John McAslan + Partners
John McAslan + Partners have an on-going relationship in promoting Haiti since working on the restoration of the Iron Market, Port-au-Prince. Our current role is in hosting Haiti's National Olympic House in our William Road Gallery, which showcases our work in Haiti using architectural models and photography. Central to this is an exhibition celebrating the recent work of Donna Karan and her Urban Zen foundation which has developed an exciting range of design products working with Haitian artisans.
They have developed a range of innovative uses for recycled materials and are committed to producing in a sustainable manner while celebrating the beauty of Haitian craft. Jewellery, bowls, baskets and woven pieces have been carefully crafted out a variety of materials including leather, wrought Iron, wood and horn. A range of art work produced by Nomad Two Worlds in collaboration with artist Russell James is displayed on the walls of the gallery.
Discover Haiti is on show at Maison d'Haiti from 25 Jul – 15 Aug 2012. 9am – 5pm, Monday to Friday
William Road Gallery, 7-9 William Road, London NW1 3ER




images from John McAslan + Partners
The Haitian communities across London are coming together in pride of their country, of its representation in both the Olympic and Paralympic Games and to celebrate Haiti in these amazing events. United Haitians UK, in partnership with The Dream, aim to display the strengths of the people of Haiti to the world and the positivity that comes from sport.
This is a chance for the Olympic and Paralympic teams to meet and share experiences as athletes and build relationships towards inclusive sports. The first ever competing Paralympic team of Haiti flew into London today and consist of two athletes: Josue Cajuste and Nephtalie Jean Louis.
V&A + RIBA exhibition – King's Cross: Regenerating a London Landmark, London, UK
19 May – 21 Jun 2012



image : Hufton + Crow
V&A Architecture Exhibition
The transformation of King's Cross Station by John McAslan + Partners forms the subject of a special exhibition at the V&A + RIBA Architecture Gallery from 19 May 2012.
King's Cross: Regenerating a London Landmark will feature 70 original objects including drawings, photographs, models, and film footage documenting the work by John McAslan + Partners and Network Rail to transform London's King's Cross terminus.
John McAslan CBE
John McAslan receives a CBE.
John is the only architect on UK New Year Honours List for 2012
John McAslan + Partners Exhibition News
Compassion for the Kabaris, London, England. 29 Aug 2011



image © Raghu Rai
An exhibition of renowned photo-journalist Raghu Rai's work opens at leading architect's gallery
Title: Compassion for the Kabaris: Delhi's Wastepickers at the heart of a bold new green initiative
Dates/times of exhibition: runs until 30 Sep, Mon-Fri 8.30am-6.30pm
Venue: William Road Gallery, 7-9 William Road, London NW1 3ER | Tel: 020 7313 6000
The eminent Indian photo-journalist Raghu Rai's exhibition, Compassion for the Kabaris, is now open at The William Road Gallery, with a selection of nineteen works vividly portraying the lives of the waste-pickers who comb through the tons of waste dumped on Delhi's biggest landfill site, Ghazipur, recycling as they go.
The exhibition, commissioned and hosted by award-winning architectural practice John McAslan + Partners, draws attention to the work of Chintan (Environmental Research and Action Group) at Ghazipur. Chintan places waste-pickers – the Kabaris – at the heart of a new national initiative to improve the lives of Kabari families, whilst highlighting the urgent need for better organised and more humane waste recycling. The initiative aims to ultimately stop children becoming Kabaris – an estimated 179 of the 690 children living in the Ghazipur landfill community in 2011 worked as Kabaris, whilst only 221 attended school.
Rai's photographs are not covert snatch-shots, nor are they meant to shock. The images are compassionate portraits revealing the details of the lives of the Kabaris: glimpses of effort and dignity, flashes of ebullience and the rigours of survival flickering vividly in an otherwise squalid landscape.
The exhibition describes the unique character of the Kabaris of Ghazipur: this community of over 1,100 people is entirely dependent on recycling for a living; and picked out items from landfills are, in turn, crucial to the thousands of small shop owners and tailors in Delhi for the creation of marketable goods.
Rai's photographs sit within the gallery space established by John McAslan + Partners, an architectural practice known for its work within neglected communities around the world; from the restoration of the Iron Market in Haiti, to a modular school design for rural Malawi.
Following the exhibition at The William Road Gallery, Compassion for the Kabaris will be on display at Dunoon Burgh Hall in Argyll, Scotland.
John McAslan + Partners Building News
2009 Architect of the Year Awards
John McAslan + Partners Award
John McAslan + Partners has picked up the World and Transport Architect of the Year Award at a ceremony held last night, 5 November, at the Intercontinental Hotel, Park Lane, London.
Architect of the Year Awards 2006 : Masterplanning – John McAslan
Location: London, UK
Architects Practice Information
John McAslan + Partners is a leading architectural and design practice, based in London, Manchester and Edinburgh, with a large portfolio of award‐winning work in Britain and overseas. Encompassing urban design, infrastructure, commercial, residential, retail, education and the arts sectors, the practice has an outstanding track‐record in transformational schemes involving culturally and historically significant buildings, including: the Grade I listed Modernist masterpiece, the De La Warr Pavilion at Bexhill on the South coast of England; the renowned Roundhouse arts venue in Camden, London; and the Grade II* listed Peter Jones department store in Sloane Square, London.
John McAslan architect, London, UK:



photograph from RIBA
The practice's portfolio is diverse ‐ the £500M development of the Grade I listed King's Cross Station in the heart of London, the transformation of the historic centre of the Stanislavsky family in Moscow, including a prominent mixed‐use and residential building; and new cultural and apartment buildings within the Heart of Doha project in Qatar.
The British architectural studio has also designed the British Embassy building in Algiers as well as a significant portfolio of high‐end residential developments in London. JMP Initiatives are the practice's community and environmental projects around the world. Working in partnership with the Clinton Global Initiative and other NGOs, government agencies and private sector organisations, the practice leads and collaborates on built environment projects that aim to make a direct difference to people's lives.
JMP delayed / abandoned projects
New Street Station redevelopment, Birmingham, central England
2006-
£500m initial budget reported
New Street Station
Tradeston masterplan, Glasgow, Scotland
Tradeston
Ailsa Craig Lighthouse Centre, Scotland
Ailsa Craig Lighthouse
Kelvin Bridge
Architecture competition win that was never built. Kelvin Link Bridge designed to link Glasgow University and Kelvingrove Art Gallery and Museum : Kelvin Bridge
John Renwick McAslan is a Scottish born architect
Architect office located in English capital
John McAslan Projects
Camden Roundhouse Redevelopment, Camden, north London
2006
Castlebrae Secondary School, Craigmillar, Edinburgh, Scotland
2007-
British Embassy, Algiers, Algeria
2007
28 Dorset Square – redevelopment, Marylebone, northwest London
2006
Greenock Sugar Sheds, world-famous heritage site
–
Harris Academy, South Norwood, nr Croydon, south London
2007/08
£20m
Marble Arch project, central London
2006-
The Moor, Sheffield, Yorkshire, England
2007
Museum of Zoology, Cambridge
–
Peter Jones, London – refurbishment for John Lewis Partnership
–
Riverview High School – redevelopment, Sarasota, USA
2007-
Architecture Competition winner: Shortlist of 5 in 2007
Royal Academy of Music, Marylebone Road, London NW1
2002
£6m
Sugar Warehouse, Greenock, nr Glasgow, Scotland
–
Design: John McAslan + Partners with ARP Lorimer Architects
Redevelopment of Grade A listed warehouse buildings dating from 1884-86. The
eight storey cast iron building is located at the James Watt Dock.
Trellick Tower refurbishment, west London
–
University of Southampton : Engineering Reception Building, Hampshire, UK
2006
University of Southampton – Gateway building, Southampton, Hampshire, England
2008
University of Manchester Student Centre proposal, England
2007-
Zara store, Oxford Street, central London, UK
2007
Roundhouse, London – RIBA Stirling Prize 2006 Dinner venue
RIBA National Award 2007 : The Roundhouse, London, by JMP
Buildings / photos for the John McAslan Architects London page welcome
Website : www.mcaslan.co.uk