Gustafson Guthrie Nichol, GGN Landscape Architecture, Building, Studio, Office, Design
Gustafson Guthrie Nichol : Seattle Landscape Architects
GGN Landscape Architects, Seattle, Washington, USA
2 Dec 2015
Gustafson Guthrie Nichol News in 2015
Expressions of Landscape
Cocktails and book signing
Tuesday, December 8, 5:30 – 7:00 PM
Peter Miller Books / Suyama Space
2326 Second Avenue, between Bell and Battery
Seattle, WA 98121
A midweek cocktail party and celebration at Peter Miller Books and Suyama Space. The very first copies of the a+u special edition Expressions of Landscape, Kathryn Gustafson are being shipped from the printer in Japan to arrive for the event. Thaisa Way, herself a noted landscape author and professor at the University of Washington, has written the text and will be joining us. The introduction is by Toshiko Mori, architect and professor at Harvard Graduate School of Design.
It is an honor for Kathryn to be thus featured in the Japan Architect edition, and we hope that you will join our celebration of her influential works, both within and beyond her collaborations with Gustafson Guthrie Nichol and Gustafson Porter. Kathryn will be on hand to sign these very first copies – it will be the first look for everyone at this extraordinary new publication.
30 Mar 2014
Downtown Yakima Central Plaza, Yakima, Washington State, USA
Seattle, WA (March 27, 2014) – Today the City of Yakima announced that Seattle-based landscape architect Gustafson Guthrie Nichol is designing the Downtown Yakima Central Plaza in Yakima, Washington. The plaza will transform a central downtown site from a parking lot into a welcoming, interactive public space at the heart of a vibrant community. For Yakima residents, this means that daily life and local culture will be enhanced by a major new public space, designed for them, that could only happen in Yakima.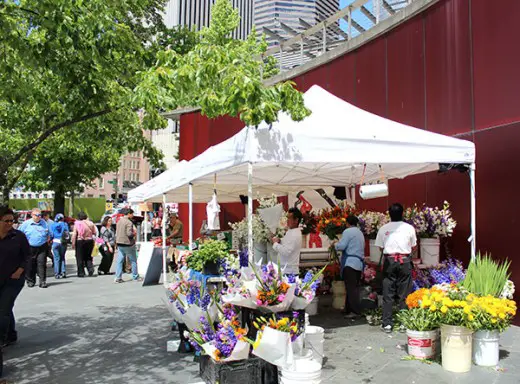 photograph courtesy: Seattle City Council)
Gustafson Guthrie Nichol's design effort is being led by founding principal Kathryn Gustafson and principal Bernie Alonzo. The work includes conceptual design alternatives for the preferred site at Millennium Plaza across from the Capitol Theatre and a concept design for a site at the southeast corner of North Second Street and Sgt. Pendleton Way, formerly A Street.
Gustafson Guthrie Nichol is working closely with Graham Baba Architects and Magnusson Klemencic Associates. The team has a combination of local roots and international experience that will make the new Central Plaza a unique reflection of Yakima as a place and a culture.
Kathryn Gustafson is from Yakima, and for over 30 years, she has designed civic landscapes throughout the world including Europe, North America, Africa, Southeast Asia and the Middle East. The Yakima Central Plaza project is a chance to bring that international experience home.
"As someone who grew up in Yakima, I want to do an absolutely stellar piece in my home town," said Kathryn Gustafson. "For me, this project is about the place where I was born and raised before I went out into an international realm. What can that international realm bring back to the vernacular of the local? That's my challenge and what I find fascinating about this project."
Brett Baba, founding principal of Graham Baba Architects, is also a Yakima native. His firm is currently working on several projects in the Yakima Valley including the Cowiche Canyon Restaurant/ Ice House Bar adjacent to the site and a new office building for Washington Fruit & Produce. "This return to the community has been not only professionally rewarding but also gratifying on a personal level – the enthusiasm we've received for our work in the area has felt like a warm welcome back home," said Brett Baba.
Drew Gangnes, director of civil engineering at Magnusson Klemencic Associates, will bring his expertise in innovative stormwater management systems to help the team design a plaza that functions well in Yakima's semi-arid climate.
"The Downtown Central Plaza design will combine the insights and experience of world-renowned architects with a truly unique hometown Yakima connection. Our community is incredibly fortunate to have GGN, GBA, and MKA as our plaza design team," said City Manager Tony O'Rourke.
About Gustafson Guthrie Nichol (GGN)
Gustafson Guthrie Nichol (GGN) is an internationally recognized landscape architecture firm based in Seattle, Washington, with an office in Washington, DC. GGN was founded in 1999 by principals Kathryn Gustafson, Jennifer Guthrie, and Shannon Nichol. Our firm's 30 employees have multi-disciplinary backgrounds in landscape design, architecture, art, engineering, ecology, geography, and archeology. This range of expertise allows GGN's work to be highly varied in scale and type, from furniture to master plans.
GGN offers specialized experience in designing high-use landscapes in complex, urban contexts. These landscapes feel serenely grounded and comfortable at all times – whether bustling with crowds, offering moments of contemplation, or doing both at once. GGN's designs are derived from a deep understanding of a site's history, ecology, and surrounding communities.
Prominent projects include the Bill & Melinda Gates Foundation Campus in Seattle, the Lurie Garden at Millennium Park in Chicago, Robert and Arlene Kogod Courtyard at the Smithsonian American Art Museum and National Portrait Gallery in Washington, DC, and the winning design for the National Mall Design Competition for Union Square, also in Washington, DC.
Gustafson Guthrie Nichol received the Smithsonian's Cooper-Hewitt National Design Award for Landscape Architecture in 2011. Other awards include ASLA National Awards of Excellence, ASLA and AIA Honor Awards for Design, and Tucker Design Awards.
Kathryn Gustafson is also a partner in the UK design firm, Gustafson Porter, whose prominent designs include Diana, Princess of Wales Memorial at Hyde Park in London, Cultuurpark Westergasfabriek in Amsterdam, and Valencia Parque Central in Spain.
About Graham Baba Architects (GBA)
Graham Baba Architects (GBA) is a vibrant Seattle architecture firm recognized for the successful place-making of commercial, residential, artistic, institutional and public spaces.
The GBA team is driven by thoughtful creativity and collaboration, and works to celebrate the embedded qualities of spaces, as well as the potential of a site and program and client vision. Through subtle and economical design moves, Graham Baba creates places that tell a story, places that people are drawn to and that encourage social interaction and community.
Graham Baba Architects' twenty employees are all deeply involved in the project development process and are essential in producing the design deliverables and project designs required by each unique client and project. For more information, please visit www.grahambaba.com.
About Magnusson Klemencic Associates (MKA)
In addition to traditional structural and civil engineering services, Magnusson Klemencic Associates (MKA) offers enhanced expertise in low-impact design, site infrastructure planning, and strategic water planning. MKA is headquartered in Seattle and has designed projects in 46 states and 51 countries (and counting). MKA also have branch offices in Chicago, Shanghai, and Riyadh. The majority of our employees and design efforts are based out of Seattle, to maximize collaboration and resources.
MKA has been presented with a top national ACEC engineering design award (the most significant recognition by our peers) each of the last 16 consecutive years and 25 times in the last 27 years–three times more than any competitor engineering firm in the United States. Collectively, MKA's projects have won 500+ awards from a variety of industry organizations. MKA has dedicated the last 94 years to developing safe, highly functional, innovative designs that withstand the test of time, representing more than $87 billion worth of projects worldwide.
About the City of Yakima
Yakima has been the cultural, business, educational, health services, and governmental focal point of the Central Washington region since it was founded more than 125 years ago. Originally built along the new Northern Pacific Railway company line, Yakima's economy has always revolved around agriculture. A wide variety of crops are grown in the Yakima Valley, including apples, stone fruits, and vegetables, along with about 75% of the hops grown in the United States. More than 70 wineries are also located in the Yakima Valley. Winery tours and outdoor recreation makes Yakima a favorite destination for people from throughout the Northwest and around the world. Yakima has a population of about 92,000.
29 Aug 2012
GGN News in 2012
Kathryn Gustafson at 49th IFLA World Congress in Cape Town – September 5-7, South Africa
Kathryn Gustafson is to participate in the 49th International Federation of Landscape Architects (IFLA) Congress in Cape Town.
Kathryn Gustafson, a partner of the Seattle based landscape architecture practice Gustafson Guthrie Nichol (GGN), will give a keynote presentation on September 5 from 9:30-11:15am. Kathryn will speak about "cultural landscapes in transition" – one of the themes in this year's congress.
Kathryn Gustafson:



photo : Gustafson Guthrie Nichol
Kathryn Gustafson received the 2012 Arnold W. Brunner Memorial Prize in Architecture from the American Academy of Arts and Letters. Kathryn is the third landscape architect in 57 years and the first woman to independently be awarded this prize.
Gustafson Guthrie Nichol has been recently selected as a winner of the National Mall Design Competition to redesign the Union Square in Washington DC.
11 May 2012
GGN Award News in 2012
Gustafson Guthrie Nichol to receive 2012 Tucker Design Award for Boston's North End Parks, MA, USA
Kathryn Gustafson:



photo : Julie Harmsen
Gustafson Guthrie Nichol (GGN) is pleased to announce that together with Crosby Schlessinger Smallridge (CSS) of Boston, they are the recipients of the biennial Tucker Design Award for 2012. First presented in 1977, the Tucker Design Award is a nationally recognized architectural design award in both the building and landscape industries. The Tucker Design Awards honors those whose work demonstrates excellence in concept, design, construction and use of natural stone. GGN and CSS have been recognized for North End Parks, the three-acre park that was part of the "Big Dig" development in Boston, MA.
North End Parks, Boston:







photos Courtesy of GGN
"It is an honor for GGN and CSS to receive this award for work that was a joy for us to do. We fell in love with the North End neighborhood while designing the Parks, and I like to think that this emotion came through in the careful detailing of the stone" said Shannon Nichol, Director of GGN. "Our interest in the beautiful layers of hand-crafted materials in the nearby streets influenced the stone details in the Parks. The colorful, passionate personalities in the neighborhood also inspired our selection of dramatic, marble-like granite and the overall design for social interactions at every scale".
North End Parks are built on the land of the I-93 tunnel roof, at the prime entry to one of Boston's densest and most historic neighborhoods. The Parks are designed as a system of varied spaces that serve the finely scaled residential neighborhood, while forming together as one, a unified threshold piece at a grander civic scale.
This year's juror's for the Tucker Design Awards were Ripley Rasmus, Senior Vice President and Director of HOK St. Louis; Rae Price, FASLA, Peridian International, Newport Beach, CA; and Peter MacKeith, Associate Dean, Sam Fox School of Design and Visual Arts at Washington University St. Louis. The 2012 awards program will be presented on Friday, May 11th in the Shoenberg Auditorium of the Missouri Botanicl Garden in St. Louis, MO.
Other distinguished projects receiving Tucker Design Awards in 2012 include: Nelson Byrd Woltz, Citygarden, St. Louis, MO; Tod Williams Billie Tsien Architects, The Center for the Advancement of Public Action, Bennington College, Bennington VT; HOLT Architects, P.C. Southworth Library, Lincoln Center Addition, Dryden, NY; Hartman-Cox Architects, LLP, Duke Divinity School Addition, Duke University, Durham, NC and others.
Archive page for news up to and including 2012:
Gustafson Guthrie Nichol : Seattle Landscape Architects
Landscape Architecture
Comments / photos for the Gustafson Guthrie Nichol Landscape Architects page welcome
Website: www.ggnltd.com