EskewDumezRipple Architects USA, Design Studio New Orleans, Louisiana Buildings Images
EskewDumezRipple Architects
Contemporary American Architectural Practice – design studio based in Louisiana, United States
post updated December 20, 2022
EskewDumezRipple News
EskewDumezRipple Architects USA
EskewDumezRipple Architects News, chronological:
May 20, 2022
Home Building at Thaden School, Bentonville, Arkansas, United States of America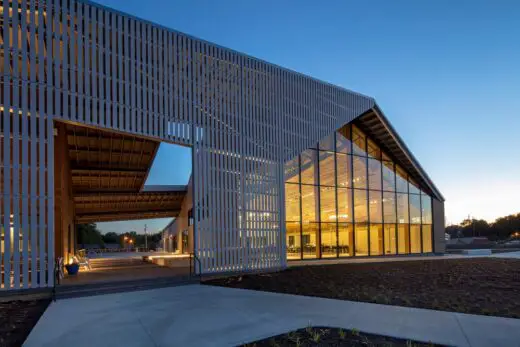 photo : Dero Stanford
Home Building at Thaden School
The Home Building is the central hub at Thaden School, a new high school in Bentonville, Arkansas, where students learn by doing. The building's design, much like the school's 26-acre campus, strives to establish an innovative vision for the future while reflecting the rich, pastoral heritage of the surrounding landscape.
Oct 15, 2021
EskewDumezRipple Architects News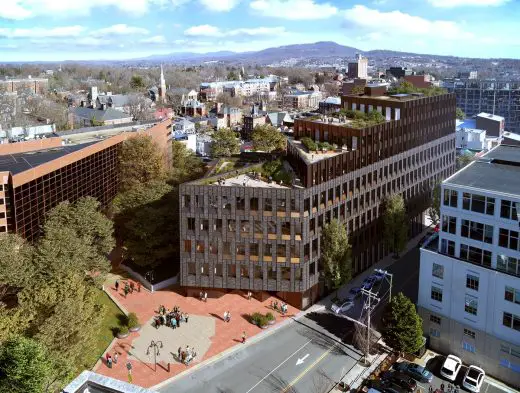 image courtesy of architecture office
EskewDumezRipple Architects
National Award-winning Architecture Firm Eskewdumezripple Announces Opening Of Washington, D.C. Office And Naming Of New Principal.
Oct 31, 2020
We announce an upcoming virtual event RISING: Symposium for Climate & Equity which draws a dynamic, national group of architects, consultants, engineers, and community leaders together to connect Climate and Equity throughout the series.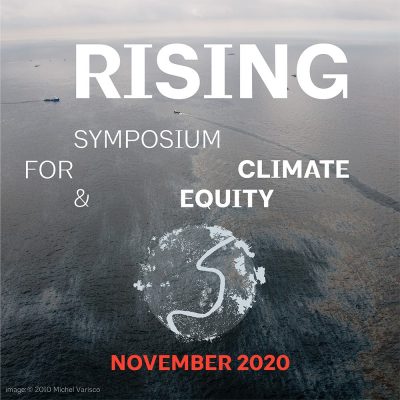 Local mentors share their experience with peer groups, elevating the local baselines: "The AIA New Orleans and its newly formed 2030 Committee invite you to a dynamic event in which we will explore how architects can be active participants of building sustainable cities that are inclusive by taking action from the point of view of the professional, the practice, the community and the globe." 
Here is a list of speakers and mentors with their bios included: https://2030.aianeworleans.org/speakers-mentors
RISING is a four-part, webinar only series offered on zoom throughout the month of November on 4, 11, 18, and 24, 2020.
Each day, the series will be live from 3-5 PM CST. Open to both AIA members and non-members, visit the event website for more info on tickets here: www.aianeworleans.org/event/2030symposium/
EskewDumezRipple are involved in the event.
Sep 11, 2019
Bruce Museum, Greenwich, Connecticut, USA
Design: EskewDumezRipple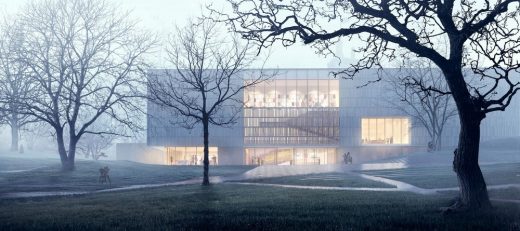 image courtesy of architecture office
Bruce Museum Building
Construction has started on the first phase of the Bruce Museum in Greenwich. The Museum, a community based, world-class institution highlighting art, science and natural history, is now underway with a multi-phase renovation and expansion of the existing museum's exhibit galleries and support spaces.
Dec 15, 2018
Miller Park Chattanooga Innovation District, Chattanooga, Tennessee, USA
Design: Spackman Mossop Michaels, landscape architecture firm & Eskew Dumez Ripple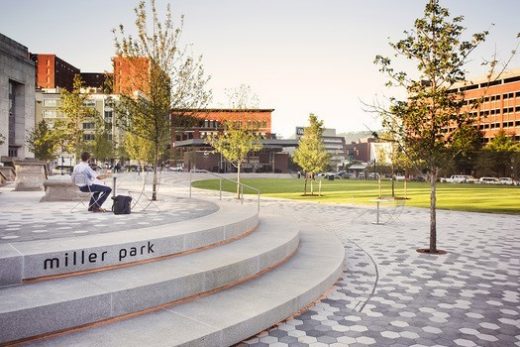 image Courtesy Spackman Mossop Michaels
Miller Park Chattanooga Innovation District
Jul 28, 2018
Ace Hotel, Warehouse District, New Orleans, LA, USA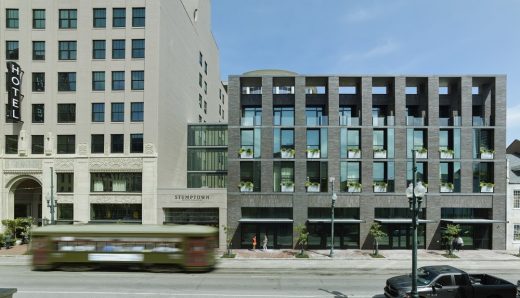 photography: Timothy Hursley; Fran Parente; Simon Watson
Ace Hotel in New Orleans
The Ace Hotel New Orleans is located on a corner lot in the historic within walking distance of a gourmet grocery, upscale retail establishments, and a variety of fine dining options. This 184,000-sqft mixed-use development centered around the renovation of an existing 9-story circa 1928 building.
Jul 12, 2018
Crescent Park, Mississippi River, New Orleans, LA, USA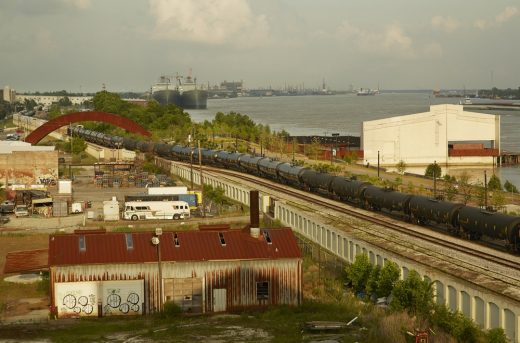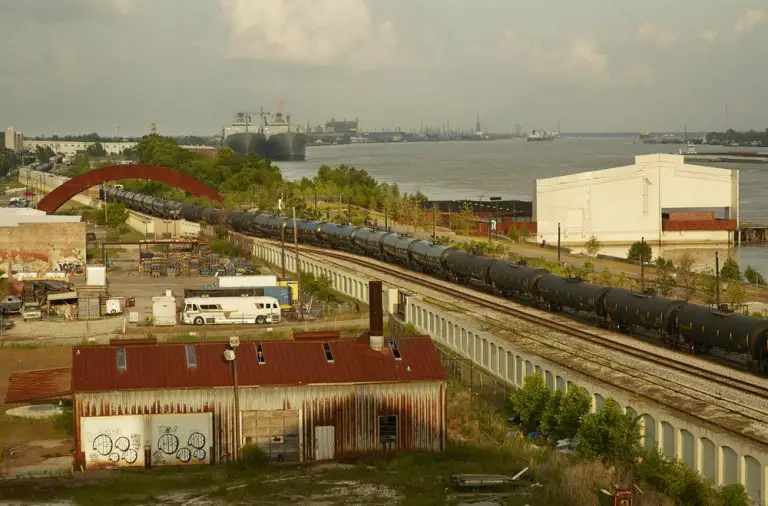 photo : Timothy Hursley
Crescent Park New Orleans
Part of a larger master plan that envisions a new, greener future for the City of New Orleans and its riverfront, Crescent Park was designed to reconnect people with the river and transform the remnants of the city's industrial and maritime past into a verdant, accessible, community asset.
Jun 27, 2018
The Shop at the CAC, Louisiana, USA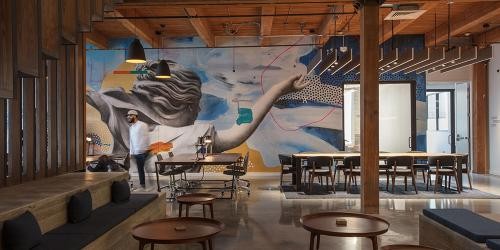 photo courtesy of The Chicago Athenaeum
The Shop at the CAC New Orleans
The Shop is a comprehensive co-working development at the Contemporary Arts Center, New Orleans (CAC). Targeting technology, arts, and cultural-based businesses; The Shop serves as a hub of entrepreneurship in the developing Downtown innovation corridor.
Dec 12, 2013
Statement Honoring Allen Eskew, FAIA
R. Allen Eskew, FAIA, visionary leader of the New Orleans' architectural community passed away on Tuesday, December 10, 2013. He was 65 years old.
Many will remember him for his built works and endless contributions to the civic and social fabric of New Orleans and the Gulf Coast Region. Projects such as the Audubon Institute's Aquarium of the Americas, the Shaw Center for the Arts, Downtown New Orleans' Champions Square, the award-winning Reinventing the Crescent Master Plan and its first phase, Crescent Park, to name a few. All bear the signature of a modern-day urban philosopher, designer extraordinaire, environmental and cultural steward, and community champion.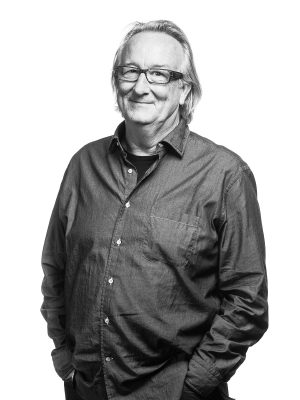 "Allen Eskew represented the best of architects and architecture," offered Robert Ivy, FAIA, Chief Executive Officer of the American Institute of Architects. "His life was marked by a passion and drive toward excellence that touched all who knew him or visited the places and spaces he created throughout his lifetime. Working in collaboration with other talented architects and planners, he created a body of enviable work, from master planning the New Orleans World's Fair to individual buildings ranging from civic enrichment to university research. Allen's infectious joy and his serious efforts made the world a better place."
One can argue that buildings are the lasting legacy of any architect worth remembering. However, in Allen's case, it can be argued that his greatest contributions and achievements are not framed by steel, glass, or mortar, but rather in the context of how they came to be. In an era of ever-increasing polarity, Allen had an uncanny knack for building consensus and progress through thoughtful discussion, creative thinking, the insertion of levity, and meaningful dialogue. Poised and confident, he led with humility, charm and an intellectual generosity that evokes a contemporary mash-up of Atticus Finch and "the Dude."
Allen's work represents one man's commitment to design as craft, but, more importantly, it speaks volumes to the character of a larger, deeply personal vision and the modus operandi of a humble civic leader and engaged citizen-architect. Allen always spoke passionately of his work and leadership in managing the 1984 Louisiana World Exposition.
Seen as a seminal moment in his career, the massive undertaking prompted Allen to establish his own firm, Eskew, Vogt, Salvato & Filson, in the spring of 1986. The practice would continue to evolve and became EskewDumezRipple in 2000. Over the course of this period, Eskew would cultivate and nurture a design studio of national prominence and distinction.
Aside from his consistent investment into the physical development of the city, he went well beyond design to invest in the people who made it possible. Whether through his constant mentorship of young professionals across the region or his oft-unseen support of the entrepreneurial spinoffs from his own studio, Allen consistently placed people as his top priority. He never shied away from difficult conversations and almost rhythmically pursued change as a catalyst for positive opportunity.
"Allen went to extensive lengths to gather people around a table, be it for a design charette or a leisurely meal, and more often than not, the former morphed into the latter," recalls Steve Dumez, his Partner and longtime colleague at the firm. "People mattered, communities mattered, culture, music and the arts mattered. Allen felt a tremendous responsibility to all of these and freely devoted his personal and professional time and resources to support them however he could."
Allen loved New Orleans with an abiding passion that was contagious. One only need examine the critical role Allen played in the rebuilding efforts of the city and the long road to recovery following the destruction of Hurricane Katrina.
Regarding these efforts Alex Krieger, FAIA, wrote: "Ask most anyone to identify an architect consistently engaged in the voluminous, arduous, acrimonious, emotion-sapping yet crucial public discussions about the rebuilding of New Orleans following Katrina and Allen Eskew's name will surface. He has been there: at all of the public ruminations and remains at the center of ongoing discussions. Not with the intention to seize advantage, spread theories, cajole or reprimand, but to help. Eskew believes that it is an obligation of citizenship to stay engaged, and to assist others about how to remain engaged as productively as possible." Without the intention to do so, Allen became one of New Orleans' greatest champions and a deeply personal hero to so many.
Immediate funeral arrangements will be private and a memorial tribute is being planned to honor Allen's life and legacy shortly after the New Year.
In addition, a memorial fund is being established to honor Allen's civic and mentorship legacy. Details will be made available in the coming weeks through the EskewDumezRipple website.
EskewDumezRipple – Key Projects
Featured Buildings by EskewDumezRipple, alphabetical:
L.B. Landry High School, New Orleans, Louisiana, USA
Date built: 2010



image from architect
L.B. Landry High School
The 210,000 sqft building will serve a student population of over 900 students and contains a 1000-seat gymnasium, a 250-seat auxiliary gym and a 650-seat auditorium. EskewDumezRipple is providing architectural services for this post-Katrina replacement high school for the Louisiana Department of Education Recovery School District. L.B. Landry High School retains an important place in the city's history. The school was founded in 1938 as the first high school in Algiers that African-American residents could attend and the second black high school established in Orleans Parish, after McDonogh 35.
Poydras Residential Tower, New Orleans, Louisiana, USA
Date built: 2010-



image from architect
Poydras Residential Tower
This 462,000 sqft mixed-use residential tower located on New Orleans' primary business thoroughfare is currently under construction. The building provides 250 apartments along with a 500 car residential and commercial parking garage. The ground floor contains retail spaces while the 9th floor houses a residential sky lobby and a resident amenity complex. Units are one or two bedroom rentals with a small number of two-story townhouses accessed off of the pool/amenity deck.
Prospect.1 Welcome Center, New Orleans, Louisiana, USA
Date built: 2010-



image from EskewDumezRipple Architects
Prospect.1 New Orleans
Prospect.1 New Orleans [P.1], the largest biennial of international contemporary art ever organized in the United States, exhibited 81 artists in museums, historic buildings, and found sites throughout New Orleans from November of 2008 through January of 2009. The Welcome Center for P.1 was housed in one of these found spaces – the historic Hefler Warehouse – and serves to orient visitors to the city and this first New Orleans biennial.
More building projects by EskewDumezRipple Architects online soon
Location: 365 Canal St, New Orleans, LA 70130, USA
New Orleans Architects Practice Information
EskewDumezRipple Architects office based in New Orleans, Louisiana, USA
Architect Studio News


image from architect
EskewDumezRipple is a design-driven studio which produces diverse projects in architecture and planning by blending a signature collaborative process with professional talent, creative thinking and emerging technologies. The commitment to enhance and protect both the cultural and natural environments of the communities EskewDumezRipple serve is evident in the beauty and technical craftsmanship of our designs and in the long-term sustainability of our projects.
Our firm views the creation of ecologically responsive design as a core value in our studio. EskewDumezRipple promote a design approach which acknowledges the impact of finite resources as a positive contributor in the creation of an ethical architecture. The tremendous impact that buildings have on the natural environment and future generations compels us to design in a manner that conserves resources and mitigates man's impact on the environment.
Our approach to sustainable design goes beyond mere logistics and mechanical elements. EskewDumezRipple believe that the design itself should be uplifting to its users and inspire delight in the outside observer.
Based in New Orleans, EskewDumezRipple use the cultural and architectural heritage of our city as a platform for a practice of national range and recognition.
American Architecture
Buildings / photos for the EskewDumezRipple Architects – Louisiana Architecture Studio page welcome
Website: www.eskewdumezripple.com