CAZA Carlos Arnaiz Architects, US, Colombia & Philippines Architecture, Building Images
CAZA Architects Office
New Buildings in Southeast Asia, USA & South America: Design Office News
CAZA Architects News
CAZA (Carlos Arnaiz Architects) News
16 Oct 2020
Pandemic Research #4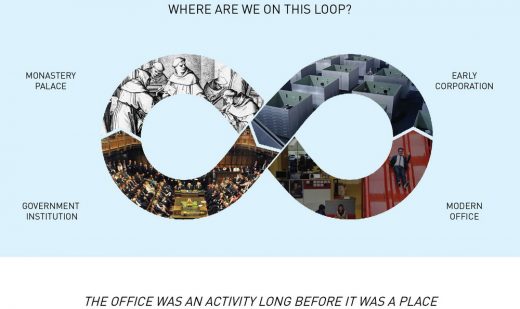 Will we ever return to the office? Why did we ever work in an office in the first place? Can work exist without the office? What is an office for? And what is the future of work?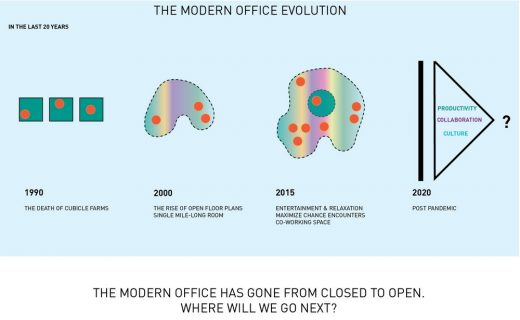 These are the questions we have addressed in our latest research paper. We look into the history of the office. Identify the reasons we built offices. And analyze the accelerating trends in office design brought about by the pandemic.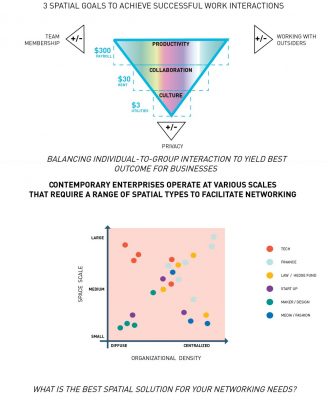 The pandemic has made it clear that we can be productive remotely in work clusters with a certain limit. Each human enterprise, however, is more than a work cluster. A successful enterprise operates at various scales and has a varied range of networking needs.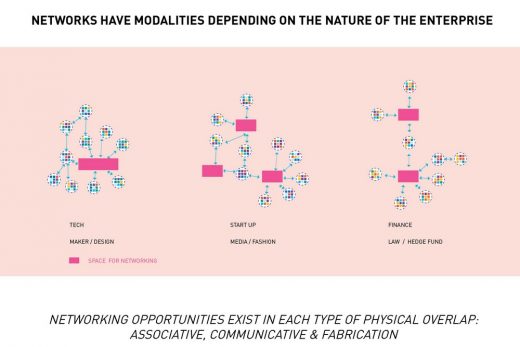 We have developed systems to determine the right scale of work clusters for your enterprise. The architecture of work needs to focus on the creation of spaces for our new office networks. Smart office design must enable spatial overlap across work clusters.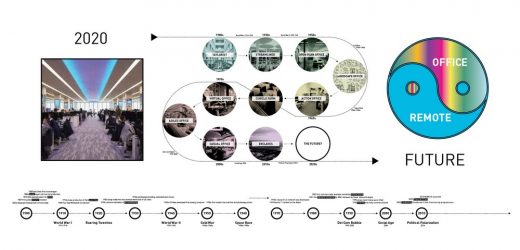 Contact CAZA to see how we use the latest in computational planning analytics to help your enterprise meet the future needs of enhanced networking. We can enhance your office architecture through a behavioral design approach that balances productivity and creativity, evaluates the best workspace solutions, and determines networking goals while assessing your office's healthfulness
You can read the full research here: CAZA Pandemic Research
7 Sep 2019
La Salle Academic Complex, De La Salle University, LTI Spine Road, Laguna Blvd, Biñan, Laguna, Philippines
CAZA won the Global Design & Architecture Awards in the Education category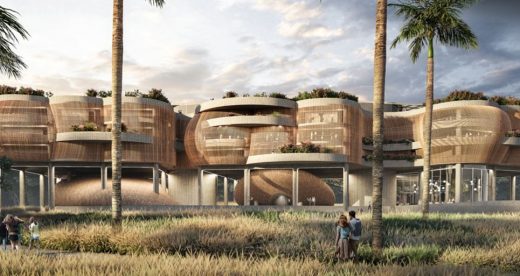 image courtesy of architects
Inspired by how nature makes room for growth, our design for the New Academic Complex at La Salle University Laguna combines the structured norms of civilized knowledge with the supple agility of nature.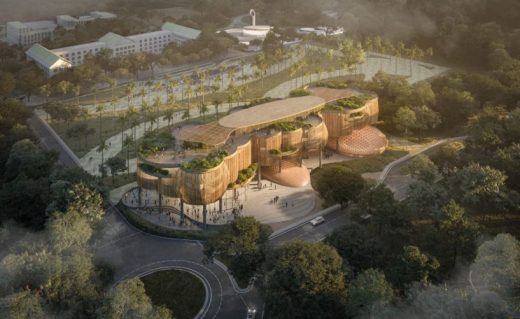 The academic complex accommodates a changing curriculum by allowing for multiple classroom configurations within an efficient 9-square structural grid set inside an organic-shaped building deck with room for gardens, balconies and breakout spaces.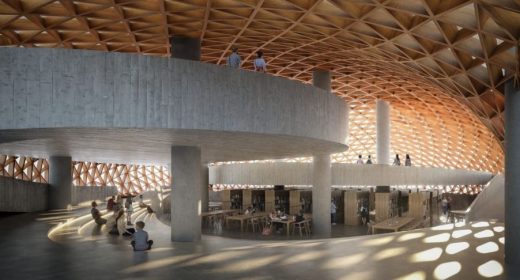 This project represents how we can advance learning by making buildings that combine the ordered systems of scientific understanding with the elasticity of natural forms— an eco-driven flexibility for the 21st century!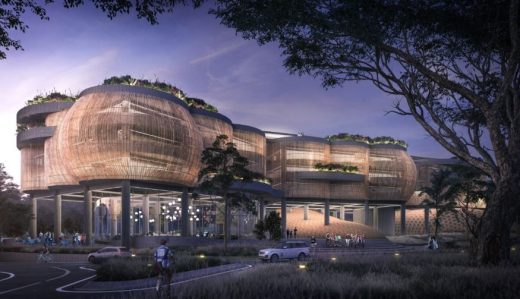 3 Mar 2018
Ocean Center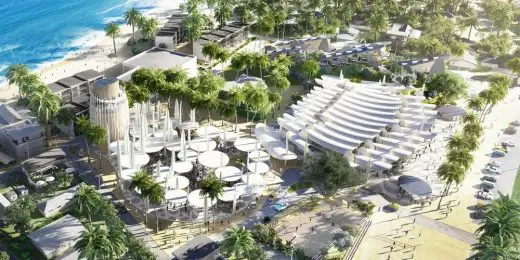 Coastal Architecture in the age of climate change has become an increasingly precarious proposition, report CAZA. The Ocean Center project is designed to anticipate massive change: both ground and structure modulate natural systems enabling them to flow through in a measured and calculated way.
Convention Center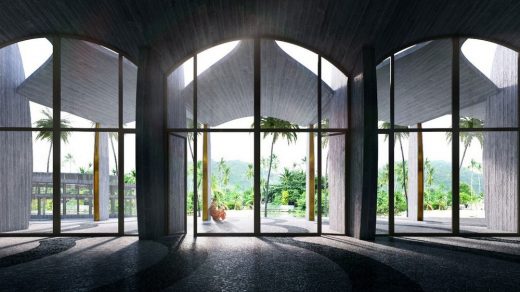 The effect is that these natural forces activate architectural space at varying material intensities replacing the usual modernist paradigm of autonomous occupation with a feedback model relating human activity to environmental conditions.
Public Market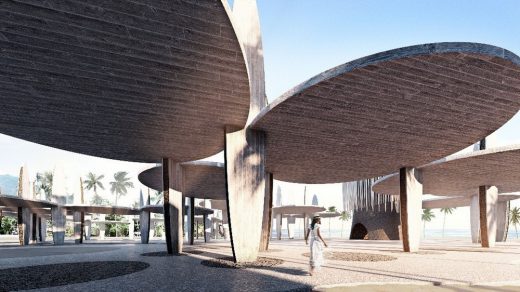 Shopping Arcade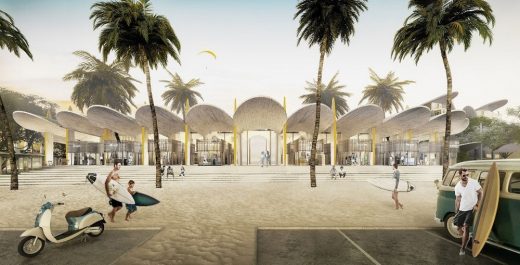 Markets, local shops, an oceanographic museum, apartments, a convention center and playfields are held together as disparate parts with multiple orientations that create the feeling of being within a micro-village with no outside but instead with a profusion of fractional insides that connect us to other places extending the loop of nature's deep connectivity.
Floating Apartments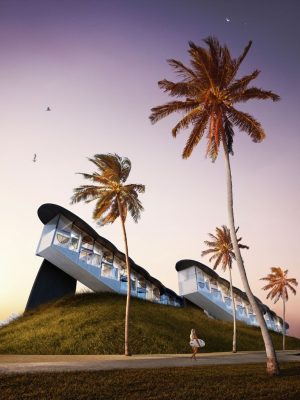 23 Feb 2018
BCDA office tower by CAZA Wins at RTF Sustainability Awards 2017
'RTF Sustainability Awards 2017' hosted by RTF with the idea of acknowledging the works of professionals and students across the globe in architecture and design field.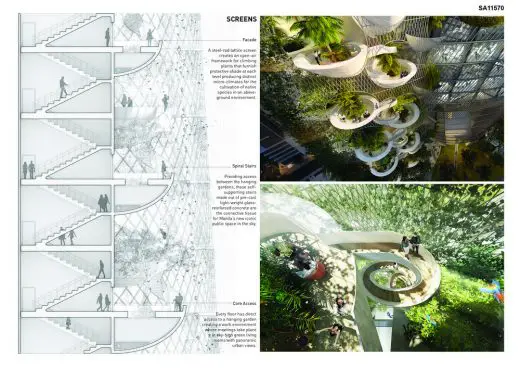 image courtesy of architects
RTF Sustainability Awards 2017
8 Jun 2017
BCDA Building in Manila
Design: CAZA (Carlos Arnaiz Architects)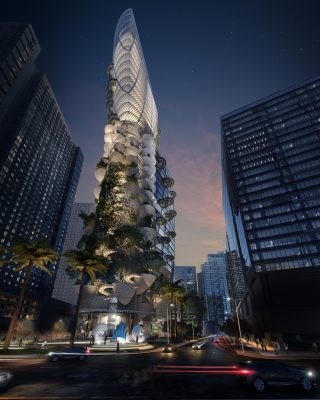 image : iddqd Studio
BCDA Iconic Building in Manila
The new BCDA building is both an ecological machine and environmental museum: the vertical arboretum harvests water to display plant species that live in different parts of the Philippines, the urban farm reduces the building's heat load while supplying local produce to the public, and the wellness center turns a fitness hub into a net-zero energy display.
26 Jul 2017
New Cartagena Airport Building, Cartagena de Indias, Colombia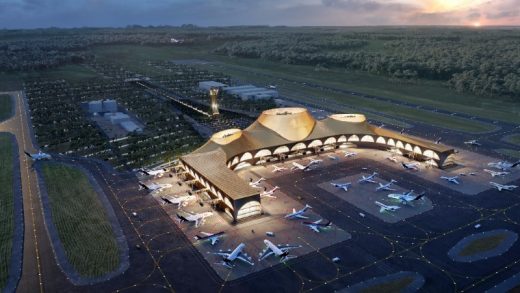 image courtesy of architects
New Cartagena Airport Building in Colombia
Cartagena de Indias is a city defined by the wondrous physical coupling of Nature and History. We have imagined an airport that fosters links with both elements.
BCDA Iconic Building Design Competition, Manila
19 Mar 2017
CAZA (Carlos Arnaiz Architects) Designs 100 Walls Church in Cebu
Location: Cebu, Philippines
Church Buildings in The Philippines
100 WALLS CHURCH: CEBU, PHILIPPINES
Status: Built | Completion Date: 2013 | Photograph by Iwan Baan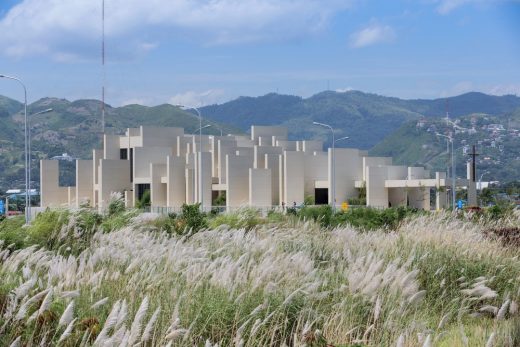 LA SALLE CHURCH: LAGUNA, PHILIPPINES
Status: Under Construction | Anticipated Completion Date: 2017 | Courtesy CAZA Architects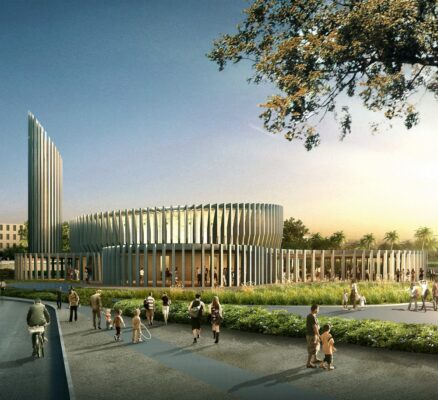 MARIAN CHURCH: ALABANG, PHILIPPINES
Status: Concept Stage | Courtesy CAZA Architects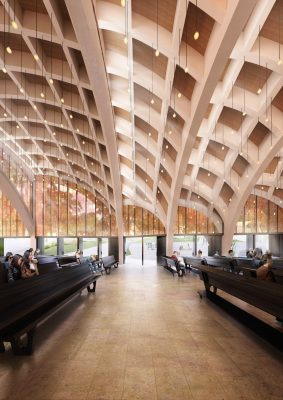 HAMILO PAVILION: HAMILO, PHILIPPINES
Status: Built | Completion Date: 2013 | Courtesy CAZA Architects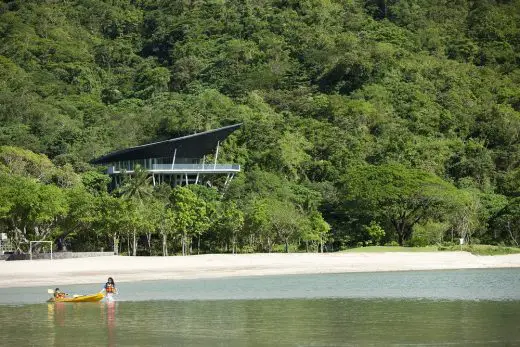 14 Dec 2016
City Center Tower, Manila, Philippines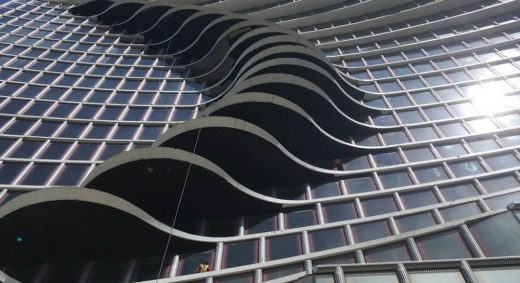 image from architects
City Center Tower Manila by CAZA
This Brooklyn-based architecture and design firm with offices in Bogotá, Colombia; Lima, Peru; and Manila, Philippines, is pleased to announce the opening of the City Center Tower located in downtown metro Manila.
Nov 11, 2016
Baler Hospital and Trauma Care Center, Baler, Philippines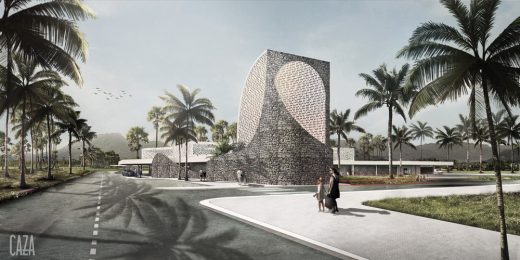 image from architecture studio
Baler Hospital and Trauma Care Center
27 Oct 2016
Bogota Corferias Expansion, Centro internacional de negocios, Bogotá, Colombia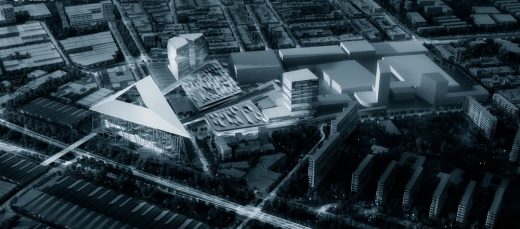 image from architects firm
Bogota Corferias Master Plan: Expansion
CAZA Master Plan for the expansion of Bogota's largest exhibition hall, Corferias, with the intention of increasing accessibility and transforming this crucial civic area into Bogota's next lifestyle district.
With a wide range of uses, the Master Plan introduces architecture as infrastructure that optimizes the district's connective tissues and activates pedestrian paths with a combination of landscape and retail.
7 Jun 2016
First Bus Rapid Transit Station, Cebu, Philippines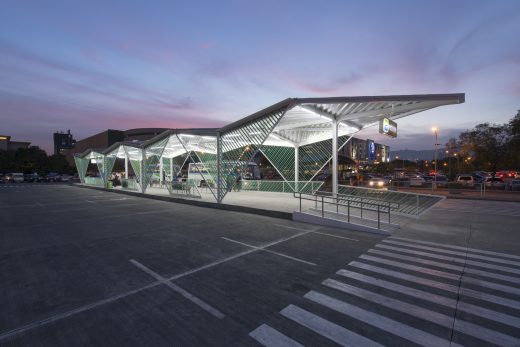 photograph : Frank Callaghan
First Bus Rapid Transit Station in Cebu
19 bus stations buildings connecting Cebu, Mandaue, Talisay, and Lapu-Lapu City and Serving Nearly 1,000,000 Riders.
The Bus Rapid Transit (BRT) station in Cebu is the first major public transit system ever to be developed in Cebu, which has a population of roughly 3.5 million. The system will serve 15–25% of the population.
CAZA
CAZA (Carlos Arnaiz Architects) is a Brooklyn-based design studio, workshop, and think tank with offices in Manila, Philippines, and Bogotá, Colombia.
Location: head office – 55 Washington Street, Brooklyn, NY, USA
Architectural Design
The Philippines Architecture Designs – chronological list
The Net Lima – Tower Building, Peru
Chad Oppenheim
The Net Lima
Website: City Center Tower Manila by CAZA
Architecture in eastern Asia
Comments / photos for the CAZA (Carlos Arnaiz Architects) page welcome