Top Neighborhoods In Raleigh Real Estate, North Carolina Lifestyle, American Architecture
Top Neighborhoods In Raleigh Real Estate
Apr 24, 2020
Top Neighborhoods In Raleigh Real Estate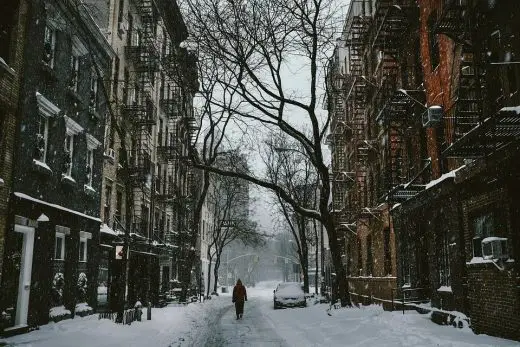 Moving out is one of the most stressful activities that any family can do in their lifetime. It might not be the same as facing death or sickness but it is the cessation of your old life. Imagine living in the same place for a long time. You have already formed relationships with your neighbors.
The town or city that you are living in is so familiar that you can practically go anywhere blindfolded. Then, you would just move in a flash and you would be put in a strange land. As this site says, it is going to be a difficult transition so it would be best to choose a good neighborhood to move into.
Moving Out, Moving Away
There are many states to choose from that you can easily just move in and transfer. If it is nearer to your current location, then even better as it is easier to move out. One of the best states that you can go to is North Carolina. This southeastern state has been well-known for its mountains and other natural sites for discovery and hiking activities.
However, the cities are moving into the modern world as well. There are many IT and other technologically-driven companies based in NC. Even the largest research park is located here, so it is far from the mountaineering society the rest of the US sees this state to be.
If you are planning to move here, there is no better place than the capital itself. Raleigh has been branding herself as an IT capital in the south. As mentioned before, the Research Triangle Park is located here. With schools and businesses allied into this institution, it has allowed more people to study and work as a part of this booming business.
If your field is lined with this, there are numerous opportunities that you can take. However, other fields have been prospering as well as food and tourism.
Best Places to Live In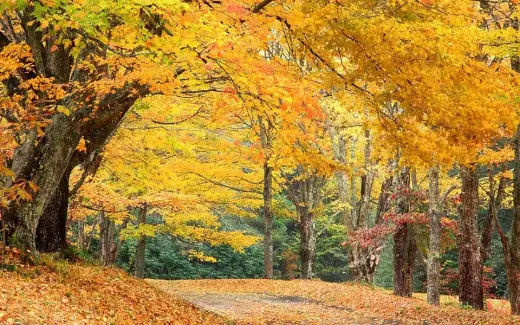 Downtown Raleigh
If you are looking for a more affordable place to live, then look no further than the city's Downtown. It is also an easy-access area, as you are surrounded by most of the establishments and other facilities. It is also easy to navigate in, and you have many places to choose from. However, it can be a bit noisy especially during rush hours but it is not as bad as other cities. Overall, if you are looking for a place to start, then this can be an option for you.
North Hills
On the other hand, the North Hills is where luxury meets accessibility. Most of the Raleigh homes here can range from $500,000 to a million and for a good reason. There are many areas that you can explore and take your family in.
For example, the Carolina Country Club is a perfect place for people to meet for business meetings and golf. After all, those two go well together. On the other hand, you can also enjoy other restaurants and high-end experiences that you can only get in this northern part of the city.
South Park
This is not to be confused with the eponymous TV show as this does not have all the star power and controversial issues. However, it can compete with charm as this part of the city is also near to the downtown area. If you do not want to experience the typical noise, then South Park is the one for you.
It is also more affordable than North Hills, so this might be a place worth checking out. Also, it is near to places like the Duke Energy Performance Center and the Little Rock trail which are perfect places for the artsy and adventurous. Learn more about South Park, Raleigh here: https://www.nytimes.com/interactive/2019/04/27/upshot/diversity-housing-maps-raleigh-gentrification.html.
Oakwood
On the other hand, this is a place perfect for those who are endeared by history and culture. This area was considered to be one of the hotbeds of crime and corruption in the city, but rehabilitation has made this place great to live in. It got its name from all the oak trees near the parks and offices.
These places are great for those who want to jog and enjoy nature without hiking on the trails. It is also near downtown, so you can still go to the coffee shops and restaurants you love.
Comments on this guide to Top Neighborhoods In Raleigh Real Estate article are welcome.
Location: Raleigh, North Carolina, USA
Raleigh Buildings
Dasgupta Saucier Residence, Raleigh
Design: The Raleigh Architecture Co.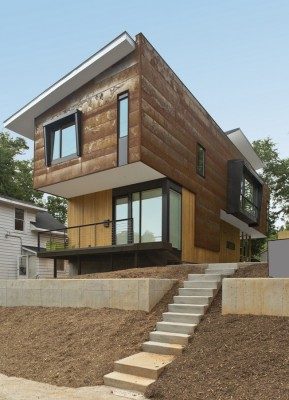 photograph : Raymond Goodman Photography
Dasgupta Saucier Residence, Raleigh
Raleigh-Durham International Airport Terminal 2 Building
Design: Fentress Architects



picture Nick Merrick © Hedrich Blessing
RDU Terminal 2 Building
Contemporary Art Museum Raleigh
North Carolina Architecture
North Carolina Museum of Art Building
Design: Thomas Phifer and Partners



picture © Scott Frances. Courtesy NCMA
North Carolina Museum of Art Building
North Carolina Biotechnology Center
Comments / photos for the Top Neighborhoods In Raleigh Real Estate page welcome