Gola Rainforest, Buildings, Article 25 Africa, Project, Photos, News, Design, Property
Sierra Leone Development, Africa Buildings
Conservation Development in eastern Sierra Leone
15 Jul 2010
Gola Rainforest
Vote for Architect to save Rainforest
'Article 25: the built environment's charity'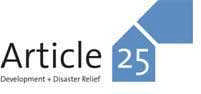 Vote to help Catriona Forbes and Article 25 secure funding to save 75,000 hectares of the Gola Rainforest in Sierra Leone, and offer local communities a route out of poverty…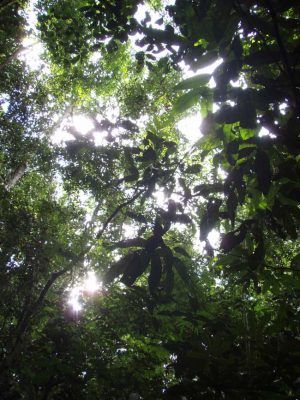 The Gola Rainforest in Sierra Leone is home to 100,000 people who still live in extreme poverty 8 years after the brutal civil war ended, but change is beginning to happen. The Gola Rainforest is now a designated national park thanks to the government's peace-building drive, and Sierra Leoneans are hoping to develop a new sustainable economy in eco-tourism. Sierra Leoneans are determined to see their environmentally rich country recover, and local people and the NGO community are teaming up to make this happen.
One of the NGOs involved is the UK's leading architectural charity Article 25 and their project architect Catriona Forbes, who has volunteered for the charity for nearly 2 years. Together with the Royal Society for the Protection of Birds (RSPB) and local people they are working to design and build a world class headquarters as well as a safe, well designed staff village for which Article 25 has been developing the masterplan and building designs over the past year. This project will also bring vital facilities such as potable water, a school, and health clinic to an area badly affected by poverty.
The support of the built environment industry holds the casting vote…. Catriona Forbes is now shortlisted for the Vodafone World of Difference fund, which would pay her a modest salary for a year in the field as well as a considerable contribution to project costs. The project will protect the rainforest and attract tourists to the park, increasing income opportunities for the forest communities, many of whom earn less than $1.25 a day. With a world-class, sustainable, safe and well designed headquarters the capacity for attracting visitors and creating new livelihoods in ecotourism and conservation will be increased several times over. This project will help the Gola Forest Programme to make a lasting positive change in Sierra Leone and architectural skills are making this possible.
Gola Rainforest HQ Building:


Catriona has one week from 21st to 28th of July to gain as many votes as possible to win this grant, and you can help her to win. Please Vote Catriona for Vodafone's World of Difference 2010 on the facebook poll. Your vote could make this project happen and help involve more people in Sierra Leone in this valuable project.
Without Catriona's help local people will have fewer opportunities to be included in this project and benefit from its results. The architectural skills that are essential for ensuring the sustainability and cost-effectiveness of this project depend on Catriona's input. Sustainability and environmentally friendly construction are important subjects for architects today, and this project shows how much difference design and architecture can make around the world. Article 25 and Catriona Forbes are showing design at its best and most powerful with a community where powerful and spectacular architecture are unexpected finds. If you would like to support Catriona, voting for the World of Difference is open now.

Winning this place would make an enormous difference to a hundred thousand of the world's poorest people. I hope that people vote for me because this project benefits so many people, it's helping to save an endangered rainforest, helping an entire country recover from a brutal civil war and thousands of people to improve their livelihoods. The most powerful thing about this project is that it's important to every individual living on the edge of the forest but also is important globally.'
Gola Forest Project, Sierra Leone : Article 25 Report
Previously:
Article 25 in Gola Rainforest
Gola Forest – Extracts from the article by Robin Cross, Director of Projects for Article 25 Written for www.e-architect.com
3 Aug 2009

Location: Sierra Leone, Africa
Gola Forest Photos © Article 25
Monthly Reports by Article 25
Uganda Buildings
Democratic Republic of Congo Schools
African Architecture



photo © Article 25
Article 25 project in Africa: Sierra Leone Architect
Comments / photos for the Gola Rainforest Architecture page welcome
Website: Sierra Leone