Lambda Residential Villa Singapore, Lamborghini Gallardo Property Images, MDL Project
Lambda Residential Villa, Singapore
New Architecture: Luxury Home in Southeast Asia – design by Mercurio Design Lab Srl Architects
29 May 2019
Lambda Residential Villa in Singapore
Architect: Mercurio Design Lab Srl (MDL) is an Italian design studio
Location: Singapore
New Residential Villa Singapore
The inspiration behind the radical shape of Lambda originated from a scale model of a Lamborghini Gallardo. Further refinements of this led to the formal idea of two inverted triangles which are slightly offset from one another. This geometric form was then transformed into a house where it has a slight resemblance to the shape of the Greek letter lambda synonymous with the name of the villa.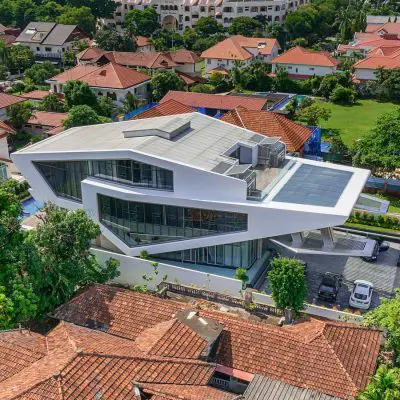 Two inverted triangles slightly offset was used as the house structure. At the rear the point of one triangle was rounded, providing shading to the bedroom underneath. The other triangle was extended, forming a dramatic car porch canopy cantilevering out and supporting two supplementary canopies providing protection for the cars. Hence the house resembles a spaceship more than a car.
A white Lamborghini Gallardo LP560-4 Spyder: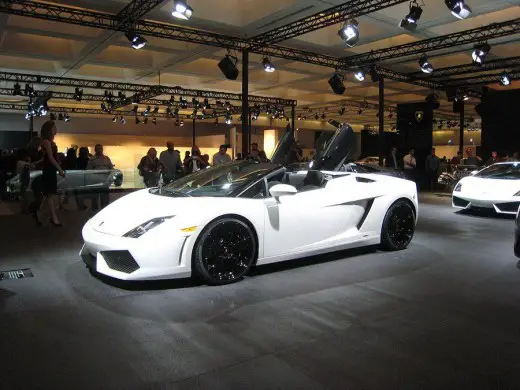 photo by robert99b, courtesy wikimedia commons
The house consists of a basement, two storeys and an attic.The hub of the house is the dining hall which rises over two storeys. The second storey includes two symmetrical bedrooms of equal size but in different styles.
The third storey attic space includes a large study with a customised red-painted table looking out to the terrace. The attic also provides three smaller rooms, including a prayer room. In the basement, apart from services rooms, there is a gym, a sauna and a wooden wine cellar.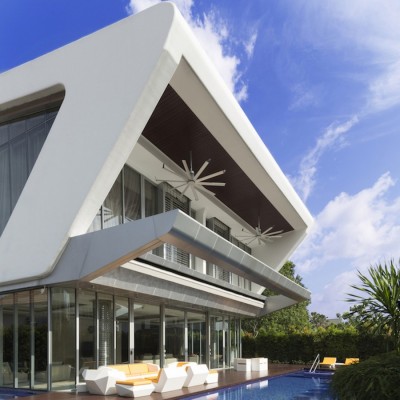 The house appears to be simultaneously monumental and yet touching the earth lightly with its apparent balancing act and its glazed walls set back inside the white concrete frame. Likewise, it gives the impression of solid materiality while also seeming to dematerialise.
Its sleek modernity derives from its all over pearl white glossy paint finish, solid glazing, low e performance glass, discreetly elegant aluminium louvred front canopies and Alubond roofing, just slightly pitched and in stark contrast to the neighbours.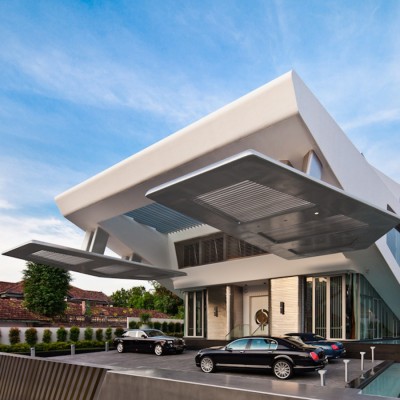 The idea of the villa design came from a model Lamborghini Gallardo car which eventually transformed into geometric form of two inverted triangles to form the house framework.
One of the greatest challenges that the design team faced at the early stage was to comply with the regulation for habitable attic spaces in a bungalow, which in Singapore has a rather restrictive code that imposes a pitch roof with very distinctive geometric conditions, yet at the same time find an aesthetic solution that had to visually adhere to the dynamically unique and futuristic style that was set for Lambda since its inception.
Also the brief called for an optimisation of a tight site and parking for nine cars. Villa Lambda is located in Singapore and the design process began in 2011 and construction of the villa was completed in 2013.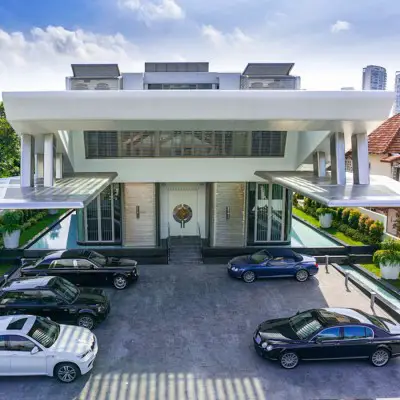 SPECIFICATIONS / TECHNICAL PROPERTIES: The villa's built area is 1500 sqm.
TEAM MEMBERS: Kimberly Liu
IMAGE CREDITS: Mercurio Design Lab Srl
STUDIO: Mercurio Design Lab Srl
Mercurio Design Lab Srl (MDL)
Profile of Mercurio Design Lab Srl, Italia
Established in 2008, Mercurio Design Lab Srl (MDL) is an Italian design studio that spun off from one of Italy's largest and most prestigious architectural firms, AMA Group. With a focus on high-end residential and commercial projects across the Asia Pacific, MDL has become known for its bold iconic design. To date, it has footprints across prestigious addresses in Singapore, Ho Chi Minh City (Vietnam), Jakarta (Indonesia), Haining City (China), Guilin (China) among many others.
MDL is a hub for architects, engineers and designers who create and bring into reality structurally meaningful and beautiful works, using creativity and artistic sense as well as always respecting the functional, the aesthetic and the social. MDL has made great strides through the years always striving towards balancing aesthetics and functionality.
Their design services range from master-planning and architectural projects to interior design and industrial design. We are also involved in artistic projects and sculpture installations.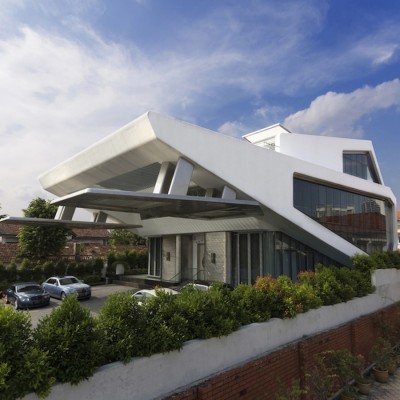 Under the direction of Managing Director, Massimo Mercurio, MDL has steered towards a more challenging tier of the lifestyle design industry; right alongside the stylish, trend-setting brands that the Italians are so renowned for. As the Asian market flourishes, an insatiable thirst for good design ideas arises.
MDL recognise the potential of Italian input to satisfy that thirst, and are poised to do just that. In doing so, we serve to fuse two extremely interesting cultures – Italian and Asian – together.
On the one hand, there is Italy with its long history, coupled with its evolving modern style. On the other hand, there is the vibrancy of Asia with its own long history on its shoulders. Here at MDL, we hope to bring out the best of the two distinct cultures, creating art that is not only avant-garde, but also enduring.
Visit the following page to learn more: http://www.mercuriodesignlab.it/
Lambda Residential Villa by Mercurio Design Lab Srl was the Winner in Architecture, Building and Structure Design Category, 2014 – 2015, of the A'Design Awards.
Location: Singapore
Singapore Architecture
Singapore Architectural Designs – chronological list
Singapore Architecture Tours by e-architect
Another car-related post on e-architect:
Renault Twin Z Electric Concept Car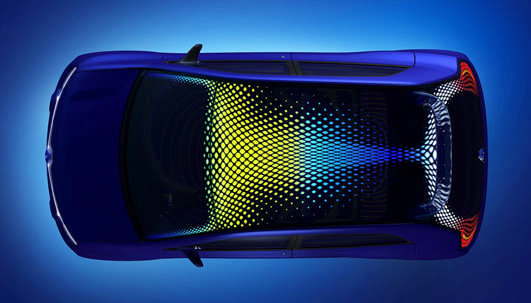 photo : Renault
Another luxury Singapore house by Mercurio Design Lab Srl (MDL) on e-architect:
Villa on Sentosa Island in Singapore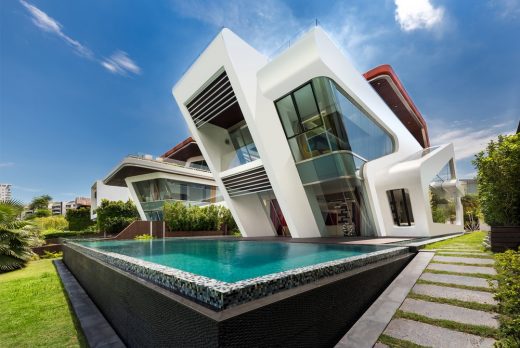 photograph : CI&A Photography
Luxury Villa in Singapore by Mercurio Design Lab – 25 Jun 2016
Contemporary Singapore Residences
Luxury Singapore property designs selection:
Bukit Timah House
Design: Wallflower Architecture + Design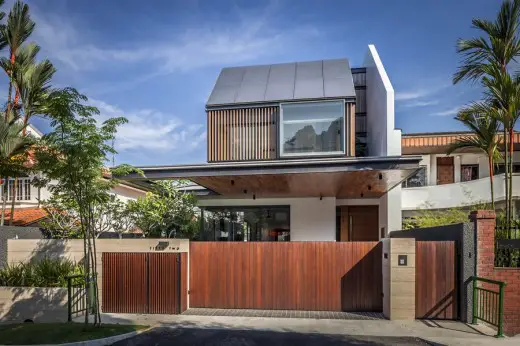 photograph : Marc Tey Ge Wai
Bukit Timah House in Singapore
Wind Vault House
Design: Wallflower Architecture + Design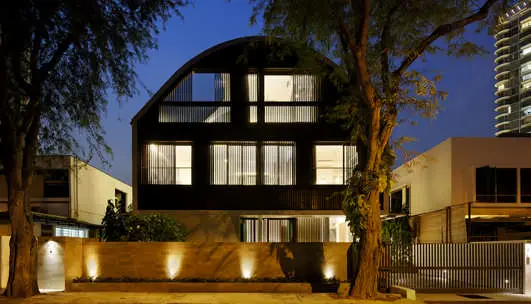 photo : Jeremy San
Wind Vault House
Marina One Singapore, 5 Straits View
Design: Ingenhoven Architects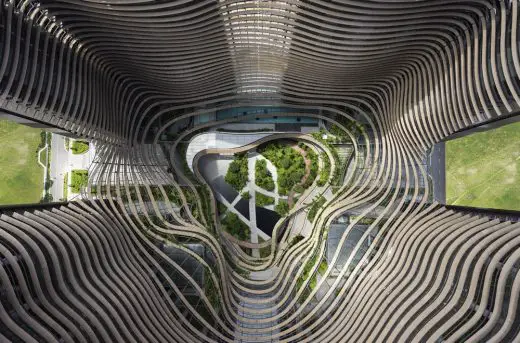 image © ingenhoven architects / photo : HGEsch
Marina One in Singapore
Comments / photos for Lambda Residential Villa Singapore page welcome
Website: Mercurio Design Lab Srl