ICARCH Gallery Competition, Frederic Chopin House, Polish Design Contest
ICARCH Gallery Design Contest : Frederic Chopin Poland
New Polish Architecture Competition
1 Dec 2010
ICARCH 7 : Call for Entries
ICARCH Gallery Contest
Text below from ICARCH Gallery:
Frederic Chopin, Polish composer and virtuoso pianist: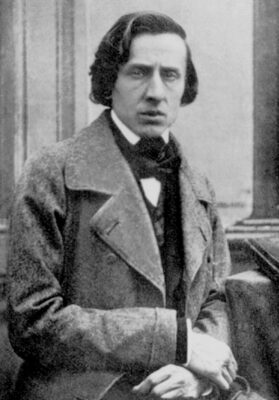 photo : Louis-Auguste Bisson, Public domain, via Wikimedia Commons
Frederic Chopin House
On the occasion of celebrating seven years since its inception, ICARCH Gallery invites anyone who is interested to send works in response to the new competitions that we launched.
For seven years ICARCH Gallery initiated and organized international architectural competitions that tried to encourage creativity in the field of architecture by connecting it with other fields of intellectual and artistic inquiry. Thus, film, literature, philosophy, music, etc. found themselves in a dynamic relationship with architecture, a relationship whose results can be seen on our two websites and our blog. Please visit www.icarch.us, www.icarch.net & icarchgallery.wordpress.com.
Most of these works were produced specifically for the competitions that we launched.
Now, at the end of this year, ICARCH invites you to participate in a one month long charrette, with the deadline on December 31st, 2010. We want thus not only to celebrate the above mentioned seven years of ICARCH's existence, but also to fight the ending of another year in the only way we feel appropriate: CREATIVELY.
Please know that all the new competitions that we launched, whose texts and illustrative materials can be seen on our websites, are free, that is, we do not charge any entry fee. We will publish all the works received on our websites and blog and we will announce the winners at the beginning of the next year. All are welcome
Here it is a list with the New Competitions:
THE HOUSE OF MONEY
A HOUSE FOR A BANKRUPT CHURCH
A HOUSE FOR MARINETTI – IN VENICE
A HOUSE FOR GRIGORY PERELMAN
THE HOUSE OF SEVEN
A HOUSE FOR GUNNAR ASPLUND
A HOUSE FOR SCHOPENHAUER
A HOUSE FOR JEAN-LUC GODARD
A HOUSE FOR LEV TOLSTOI
A HOUSE FOR JASON DeCAIRES TAYLOR
THE HOUSE OF WELL BEING
A HOUSE FOR A MUSEUM RESIDENT
You can see the full texts of all these new competitions, together with the accompanying pictures and videos, on our new website, www.icarch.us.
We would be very glad to know that our initiative will inspire you and will make you agree, actively, with F. L. Wright's definition of creativity: exuberance.
ICARCH Gallery
ICARCH Gallery Competition information from ICARCH Gallery
22 Jan 2010
Frederic Chopin House Design Contest
On March 1st this year we will celebrate 200 years since Frederic Chopin's birthday. We thought that this might be a great occasion to reassert the relationship between Architecture and Music, once considered the only abstract arts and once considered by Paul Valery, through the words of Eupalinos, as related to a singing stone, the only one qualifying a builder to receive the name of Architect. We invite you to a new competition!
A HOUSE FOR FREDERIC CHOPIN
Dizzy, yes, dizzy of melancholia (as regressive rapture) Frederic Chopin makes us…! It is difficult not to cry (destined for dissolution, longingly), when a Polonaise is played…!
And all of this because of the mad(dening) music that Frederic Chopin composed, mad(dening) because TOO FULL OF SOUL!!! Not that this was / is a bad thing…! Far from it! But so very uncommon!
When the piano met him, the piano learned to lament and exult and cry and whisper and sing and dance in such sublime, piercingly kind (if we can say so) forms that it didn't regain its conscience ever since! It is our belief that after Chopin the piano was simply not the same, whatever other composers might say or might have said…!
We ask you to be ROMANTIC like never before, dear architect! It is true, it is not autumn now, the proper season for romanticism, yet, the gray of the skies, in some parts of the world, the cold weather, and the expectancy of spring make us believe and hope, yes hope, that suffering (as a creative springboard) is still possible, that romantic longing did not perish and that Chopin's piano music is as adequate for expressing unfashionable feelings as it always was…!
So we ask you to design A HOUSE FOR FREDERIC CHOPIN, now that we are approaching the day of his 200th birthday! If there ever was the chance to envision a flying building, this is it! Take advantage of it! Fly! Fly together with it!
Can we transform our building into a piano…?
Can we transform our building into a Nocturne…?
Can we transform our building into a Polonaise…?
Design a house for someone who, in the words of George Sand, was more Polish than Poland itself! But at his most nationalistic he became, paradoxically, universal! Yes, he was so intensely Polish that he became ALL OF US!!! His soul was and is, OURS!
Please send your work, in ANY form, ANY size and ANY format to this e-mail address by March 1st, 2010 (his birthday). We will publish all the works received on our website and we will also display them during an Architecture Festival that we plan in the near future with the theme: Architecture and Music. There is an entry fee of 20E/30$ payable when you submit your work. This fee will help us to maintain and develop our website. The results of the competition will be sent to you not much later after the deadline.
Frederic Chopin House Competition information from ICARCH Gallery
Location: Poland, Europe
New Polish Architecture
Contemporary Polish Architecture
Polish Architecture Designs – chronological list
Polish Design Competition : House of Oxymorons
Polish Architecture Walking Tours
Polish Architecture Competition
Polish Architecture – Selection
Mennica Legacy Tower, Warsaw
Architecture: Goettsch Partners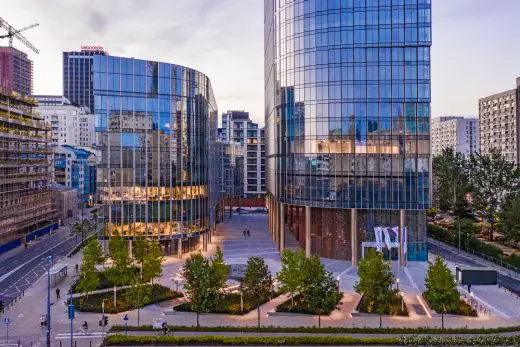 photography © Sebastian Deptuła, Anatomia Formy
Mennica Legacy Tower, Warsaw
Villa Reden, Chorzów, Silesia, southern Poland
Design: Architekt Maciej Franta – Franta Group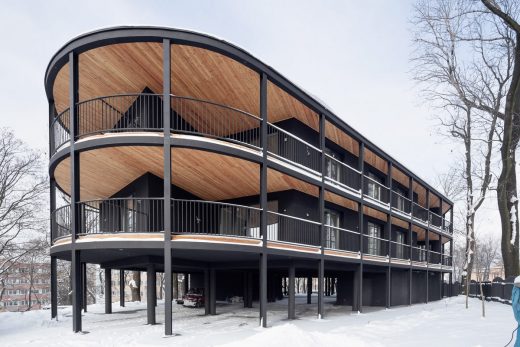 photo : Tomasz Zakrzewski
Villa Reden Apartments
Zlota 44 Warsaw
Studio Daniel Libeskind
Zlota 44 Warsaw
Lilium Tower, Warsaw
Zaha Hadid Architects
Lilium Tower
Museum of Contemporary Art in Wroclaw
Holzer Kobler Architekturen
Museum of Contemporary Art Wroclaw : Architecture Competition
Comments / photos for the ICARCH Gallery Competition Polish Architecture in Poland page welcome