How much does termite treatment cost in Malaysia Tips, Kuala Lumpur Health Advice
How Much Does Termite Treatment Cost in Malaysia?
18 November 2021
Termites are a major problem for homeowners in Malaysia. They can cause damage to your home and should not be taken lightly. Termites are known to cause damage in the form of wood rot, structural weakening, and other problems.
If you hire a local termite control company in Malaysia, then the chances of damage are greatly reduced.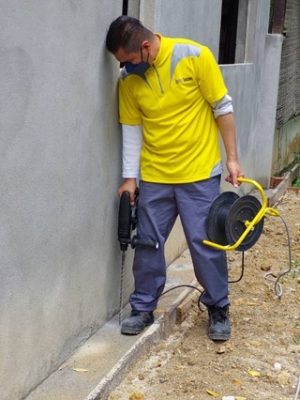 There are many companies that provide termite treatment in Malaysia. In this article, we will take a closer look at the cost of termite treatment.
How Severe is the Termite Infestation
One of the factors that affects the cost of termite treatment is how severe the infestation is. Whether you have a small colony in one area or a large colony spread throughout your house, this will affect pricing.
If there are multiple colonies around various areas of your home, then this makes it more difficult to treat and increases the price as well. This is because there are more areas that need to be treated and the companies have to use more resources.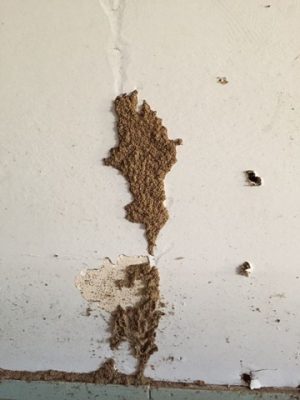 The same termite treatment company may charge different prices depending on how severe your infestation is. For example, a small colony in one area might be treated for RM300-400 while an extensive problem throughout various areas of your home can cost up to RM1000 or more.
Types Of Termite Control Methods
The types of termite control that are used also affect the price of treatment. There are many types available, but the most common type is termite baiting. This type of treatment involves placing bait stations around the areas where termites are most likely to visit. The idea is that these baits contain specific chemicals and toxins, which kill the termites when they eat them.
Another method of termite control is soil termiticides. This method involves inserting chemicals into the ground surrounding your home to kill any termites that come in contact with it. However, this type of treatment requires a professional and can be more expensive than baiting systems.
The average cost for one year's worth of baiting system costs about RM850 to RM1000. This is one of the most effective ways to treat termites and is generally more affordable. When you hire a company for termite control, they will inspect your home and suggest the best way to treat it. This will help you save money, as well as protect your home from termites.
The Frequency Of The Termite Treatment
The price of termite control in Malaysia can also be affected by the frequency of treatments. Some companies may require you to have the treatment done every three months while others do it on an annual basis.
If the infestation is bad, then more treatments will be required and this can increase the cost.
When you hire a company for termite control, they will discuss the best way to treat your home.
Types Of Termites
The type of termite that is in your home can also affect the cost of treatment. This is because some termites require more costly treatment. For example, subterranean termites are more difficult to control and can cause serious damage.
This means that they require a more costly treatment method, such as soil termiticides and bait stations. It's a good idea to hire a professional for termite control, as they will know the type of treatment required for your specific situation.
As you can see, the cost of termite treatment in Malaysia varies greatly depending on your specific situation. The best thing to do is hire a professional for termite control in Malaysia. They will inspect your home and provide an accurate estimate of how much it will cost to treat any infestations you might have.
Comments on this Reduce pest infestation threat in Kuala Lumpur advice article welcome
Architecture in Malaysia
Malaysian Architecture Designs
Malaysian Architecture Designs – chronological list
Malaysian Architecture – Selection
BiodiverCity Masterplan, Penang South Islands, north west Malaysia
Architects: BIG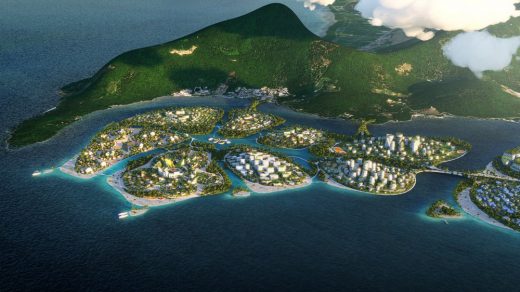 image from architecture practice
BiodiverCity Masterplan
Kiara Bay Masterplan
Design: Lead8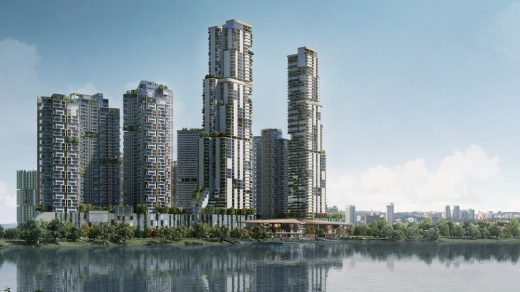 image from architecture office
Kiara Bay Masterplan near Kuala Lumpur
Bukit Jalil and Damansara Heights Pavilions, Kuala Lumpur
Design: Leonard Design Architects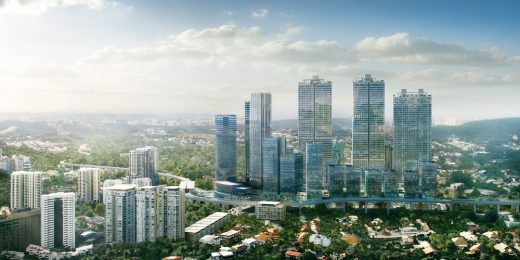 image from architecture firm
Bukit Jalil and Damansara Heights Pavilions
Singapore Architecture Designs
Termite Control
Protect your homes with best termite control methods
Simple steps to protect home from termites
Comments / photos for Reduce pest infestation threat in Kuala Lumpur page welcome