Comprehensive Guide to Moving from UK to Malaysia Advice, South East Asian Relocation Tips
Comprehensive Guide to Moving from the UK to Malaysia
9 Mar 2020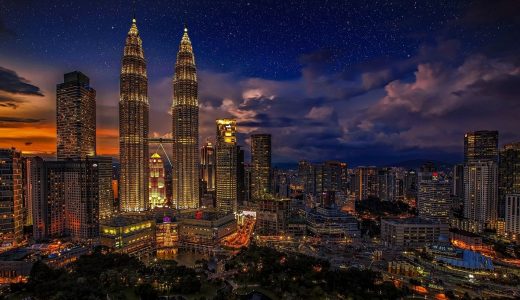 A Comprehensive Guide to Moving from the UK to Malaysia
Moving to another country is not that simple. It takes time, and you need to be patient. You need to know about the whole process before you do anything. Proper planning is necessary and essential. If you are moving to Malaysia from the UK, and you don't know about anything, then you are in the right place. We will provide you with a comprehensive guide that will help you to move without any hassle. Let's start the discussion.
Hire Professional Movers
The first thing that you need to do is hiring a professional mover. The moving process depends on the moving company. If the company is reliable and trustworthy, then your move will be easy. So, you should start researching professional moving services available in the area. You should start your search a few weeks before you plan to move.
Most reliable moving companies are usually fully packed, so you need to book a service 4-8 weeks before you move. You will not find professional movers at the eleventh hour. After researching, you can get quotes from them and compare the services and prices. So, it is best to hire a team of movers in Malaysia before it is too late. If you aren't sure which moving company to hire, we recommend you to book moving services in Malaysia by DFY Movers. They have a team all over Malaysia that are professionally trained. You can count on DFY Movers to get the job done for you while you focus on your daily activities.
Packing, Container, and Warehouse
Packing is also an important thing. You are not moving to any nearby state or city, you are moving internationally. Therefore, the standard of packing should be according to that. To assist you with all these things, professional movers will send their representative to your house who will tell you about packing and provide the services as well. There are many accessories such as bubble wraps, cardboard, and plastic sheets that are used to move your things safely.
The next thing is the container. You can either get a Full Load Container (FLC) or Less than Container Load (LCL). The FLC contains your load only because the volume is around the volume of the container. But if the volume of cargo is less, then the cargo will be called LCL.
Your cargo does not move immediately after packing into the containers. It waits in a warehouse for the right time to move. According to the schedule, the cargo is shipped to the destination. FLC cargo is supposed to move early as the container is full, while LCL requires some time because the container needs to be filled with some other cargo.
Arrival of Cargo in Malaysia
Once your cargo arrives in Malaysia, the moving company asks the local company to complete the remaining process. The company will take care of the clearance. Documentation is the responsibility of the company. After that, the company will move things to your new home. You will get everything at your new place because it is a door to door service. The process may take 5-12 weeks to reach the door of your destination depending on the moving company, customer clearance, and other conditions.
After moving to your new house, you can check everything carefully and make sure everything is perfect.
Moving of Vehicle and Pets
Vehicles can also be moved from the UK to Malaysia, but it is costly. Duties and taxes range from 150-300% depending on the vehicle.
For pets, special care is needed. Special shipping is required to ship pets. Most moving companies provide vehicle and pet moving services. You can talk to them.
Endnote
Although international moving is tedious, it can be easy if you choose professional and experienced movers. Your moving completely depends on them, so make sure you choose a reliable company. We have explained the process in detail, this will help you get the idea of the moving process from the UK to Malaysia.
Location: Malaysia
Comments on this Comprehensive Guide to Moving from UK to Malaysia article are welcome.
Malaysian Architecture
Arte S George Town in Penang
Design: SPARk Architects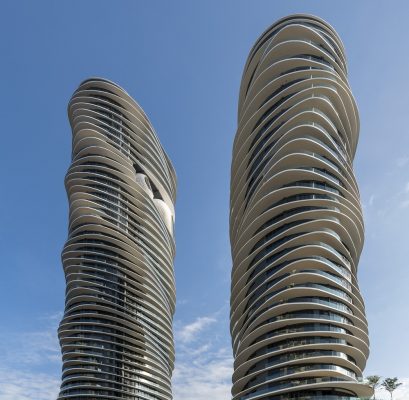 photograph : Lin Ho
Comments / photos for the Comprehensive Guide to Moving from UK to Malaysia page welcome