2020 Musicity London Architecture, Building Sounds, Acoustic Design, Artists Technology
Musicity at Home London 2020 News
11 June 2020
Musicity at Home 2020
Music and buildings – free online festival 21st June
Musicity At Home – Sunday 21 June 2020
A Day Of Live Music Celebrating Architecture, Neighbourhoods And Stamping Grounds – Streaming Live
Sign Up Free On: musicityathome.eventbrite.co.uk
● A musical journey through the landscape and architecture of South London
● For one day only – Musicity moves online as part of London Festival of Architecture Digital and Make Music Day online festival
● Exploring urban spaces through music, including new tracks created during lockdown
● London Bridge Station, Southwark Cathedral, The Scoop at Tower Bridge, The Shard, The Albany, Peckham Pioneer Health Centre and Nunhead Cemetery among the locations inspiring new music
● Free Musicity web app encourages people to seek out music by geo-tagging tracks to the locations that inspired them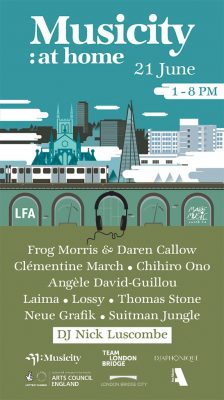 11/6/20 — As the country's music venues remain closed with many challenges ahead before re-opening, a project that celebrates both new music and architecture will present a day of live performances later this month. Musicity is an ongoing project that invites artists to create new work inspired by or about a specific place. Until recently, the only way that people have been able to hear that music has been by visiting each location and listening to the tracks on their smartphone once they arrived at their destination.
Now, as a response to the times, Musicity will present Musicity at Home, a day of live performances merging music and architecture. From 1pm on Sunday 21 June, a seven-hour live stream will feature new music, inspired by the likes of Southwark Cathedral, The Shard, London Bridge Station, The Albany, the Pioneer Health Centre in Peckham, Nunhead Cemetery and Bermondsey Street Tunnel. Musicity at Home will also feature Q&A sessions and discussions with the artists, as well as live DJs and special guests. And on 21 June, all new Musicity tracks will be available to listen to from home, anywhere in the world at musicityglobal.com
Bankside Old Union Yard Arches: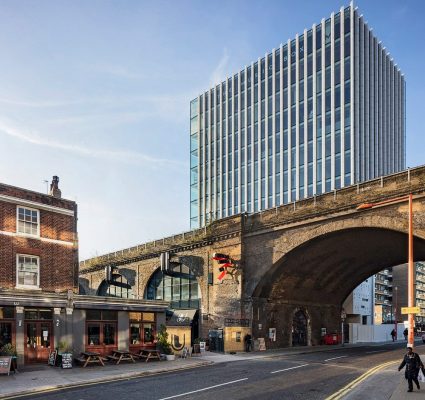 Musicity at Home will be hosted by the founder of Musicity, Nick Luscombe, former presenter of BBC Radio 3's greatly-loved Late Junction and Musicity's Project Manager Solen Fluzin.
Contemporary video artist James Alec Hardy is providing video art and video coverage of the event, which has been made possible by the generous support of Team London Bridge, Diaphonique and Arts Council England.
Underdog Gallery: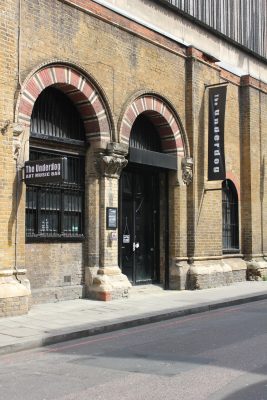 Musicity builds a clear connection between music and places. Twenty five musicians and recording artists have previously created 25 audio tracks following the Low Line walking route through Bankside, London Bridge and Bermondsey, now continuing across South London. Each site-specific composition can be streamed free of charge by selecting locations on www.musicityglobal.com/cities/musicity-x-low-line
Four new pieces have been created during lockdown, with artists choosing places close to their homes or which feel like home to them, including arts venue The Scoop, Deptford's much-loved Albany Theatre, the Peckham Experiment building (originally the site of pioneering research in health and education which led to the creation of the NHS) and the historic Nunhead Cemetery.
London Bridge Station building: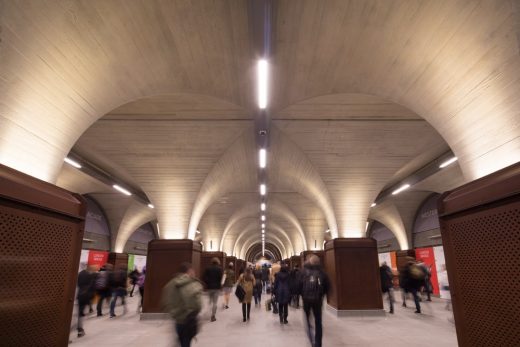 Among the tucked-away buildings, streets and spaces with received their own soundtrack in previous years are Old Union Yard Arches (a new stretch of the Low Line, home to the Union Theatre, the Cervantes Theatre and The Africa Centre), Ewer Street (a secret part of Bankside near Tate Modern), The Shard, Vinegar Yard and The Biscuit Factory.
Participating artists include rising electronic producer, instrumentalist and DJ Neue Grafik; audacious neo-classical composer Angèle David-Guillou; multi-instrumentalist singer and wanderer Clémentine March; multi-talented artist Laima, from the São Paulo contemporary art scene; electro-acoustic composer Thomas Stone; live Jungle and Drum & Bass mash-up artist Suitman Jungle; and Japanese-born, classically trained violinist and composer Chihiro Ono.
Chihiro Ono: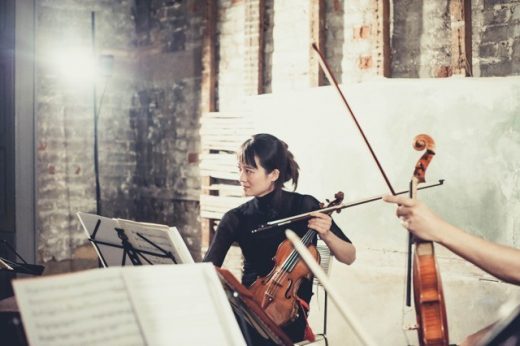 Musicity is working in partnership with the locations that have inspired the new, original music. London Bridge City will show parts of the programme on its ECN digital display screens at The Scoop amphitheatre at More London; artist Neue Grafik will perform live on the stage of The Albany's stunning central theatre, which is currently closed to the public; and Musicity will also partner with those from The Albany's own Sounds Like Chaos quarantine commissions, with artist Indie Max / Ndabane interviewing Neue Grafik live via Zoom ahead of his performance.
Musicity at Home 2020 artists & locations
Full list of artists and their chosen locations:
Laima – The Scoop; Neue Grafik – The Albany; Clémentine March – Nunhead Cemetery
Angèle David-Guillou – the Pioneer Health Centre in Peckham Thomas Stone – Ewer Street
Lossy x Salmon Youth Centre – Southwark Cathedra
Suitman Jungle – London Bridge Station; Chihiro Ono – Bermondsey Street Tunnel
Frog Morris & Daren Callow – The Blue Market
Lola de la Mata – Old Union Yard Arches ; Szjerdene – Warden Grove
The Memory Band – Flat Iron Square; Throwing Shade (Nabihah Iqbal) – Borough Market
William Doyle – The Shard ; Gestalt – Vinegar Yard
Tom Szirtes – Holyrood Street; Erland Cooper – Underdog Gallery
James Alec Hardy – Druid Street Wildflower Meadow
Cunning Folk – The Biscuit Factory ; Shamus Dark – Hopton's Almshouses
Langham Research Centre – Tate Switch House; Hatis Noit – White Cube Bermondsey
Chisara Agor – The Faraday Memorial; Sooski – The Siobhan Davies Studio
patten – Elephant and Castle Shopping Centre ; Stick in the Wheel – The Finnish Church
Hejira – Time and Talents 187 Bermondsey Street
Moses Boyd – Canada Water Bus Station ; Sean O'Hagan – Peckham Library
Musicity at Home is part of the London Festival of Architecture Digital, the digital version of the world's largest annual architecture festival which will take place online in June with a rich programme of activities, spanning online events, building tours and special features. It takes place on Make Music Day on 21 June, an international celebration of music across more than 1,000 cities in 120 countries.
Chihiro Ono: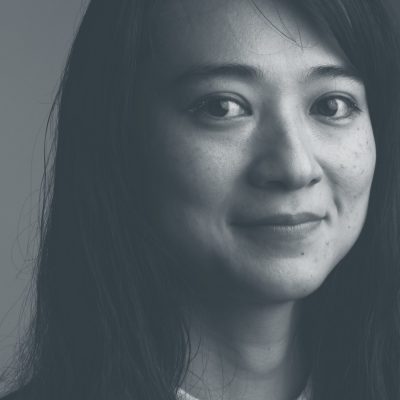 Musicity Founder and Director, Nick Luscombe, said, "Musicity will take you on a musical and architectural journey across London from the comfort of your home. You'll experience sounds, music and stories and discover all sorts of places that you'll want to visit afterwards. Musicity has always been about finding new ways to bring new music to new audiences, something that is more important than ever during the current crisis.
London Bridge Station: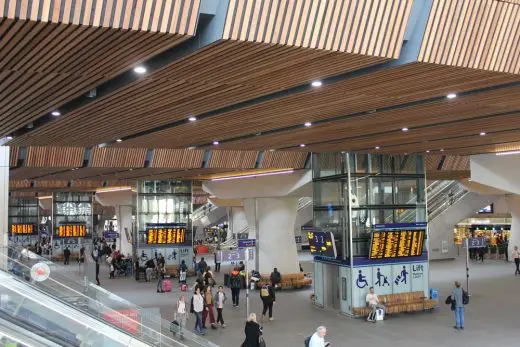 So, on 21 June, Musicity at Home is a response to the worldwide health emergency we are living in; we hope to contribute a little to safeguarding a fraction of the music industry by maintaining high quality cultural programmes amidst very uncertain times and bringing new artists to the fore."
Underdog Gallery: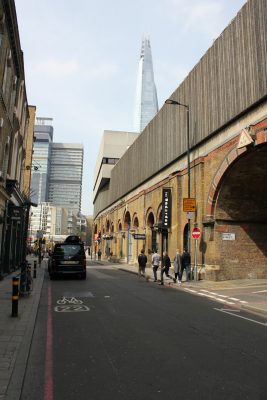 Musicity Project Manager, Solen Fluzin, said, "We are extremely pleased to present this programme, which has demanded great resilience and has benefited from many beautiful responses, collaborations and energies. Our goal is to help shape a sustainable future for the arts and for live performing artists."
Musicity London images / information received 11 June 2020
Previously on e-architect:
Musicity London Event
Musicity x Low Line London Architecture
Musicity x Low Line is launching as part of London Festival of Architecture in June 2019:
Musicity London Event in 2019 + 2018
A special Musicity London launch event to mark the introduction of seven new songs to seven buildings, including Southwark Cathedral, the Hopton's Almshouses, Tate Switch House and Faraday Memorial.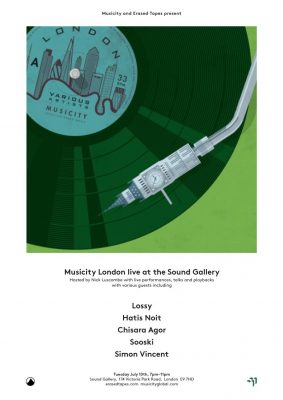 Musicity London Architecture 2019
Sooski – Siobhan Davies Studios, St George's Road – at Musicity London 2018: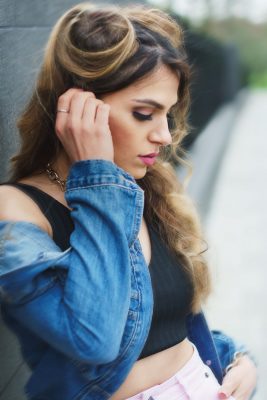 Langham Research Centre – The Switch House extension to the Tate Modern building at Bankside: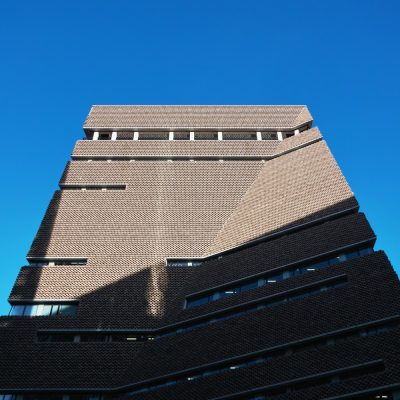 Lossy – Southwark Cathedral building: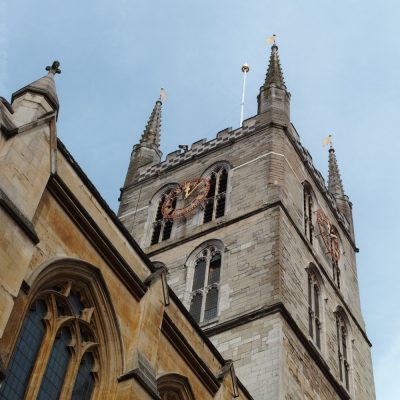 Hatis Noit – White Cube, Bermondsey Street: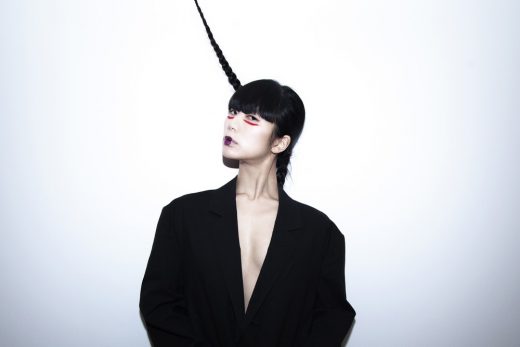 photo by Özge Cöne
Location: London, England, UK
London Building Designs
Contemporary London Architectural Designs
London Architecture Links – chronological list
London Architecture Tours – bespoke UK capital city walks by e-architect
Emirates Stadium, Arsenal, north east London
HOK Sport
Emirates Stadium
Hornsey Town Hall, Crouch End
Reginald Uren
Hornsey Town Hall
Sadlers Wells Theatre, northeast London
RHWL with Nicholas Hare Architects
Sadlers Wells Theatre
Comments / photos for the Musicity at Home London 2020 page welcome