Real estate in Greece, Greek property guide, Island residence, Summerhouses, Aegean Sea properties
Real estate in Greece – what to consider?
14 July 2022
Greece: good food, great beaches, pleasant lifestyle. Many dream of owning their own property in Greece. This article shows what you should consider.
Reasons for a property in Greece
There are many reasons why it makes sense to buy a property in Greece. One of them is an inheritance. Here one should urgently consult with a greek inheritance lawyer. He can help to ensure that everything goes smoothly around the inheritance of a property in Greece. After all, there are different rules in each country regarding inheritance.
Another reason for owning a property in Greece can be that you simply want to live where you usually vacation. More and more people are playing with the idea of emigrating. What is more suitable than a place that is beautiful and where you feel completely comfortable? The most suitable destination for emigrants is Greece, if you already know the country from your vacation. This way you can assess where you like to spend time and what location you are aiming for.
Many also choose to buy property abroad to have a permanent place to stay for the vacations. Often check-in and check-out at hotels is quite stressful and you never really feel at home. With your own property, you can vacation independently and stress-free. Maximum flexibility is clearly in the foreground here: you can go on vacation to Greece exactly when you want. And: Greek buildings have a great look.
Many reasons speak for real estate in Greece: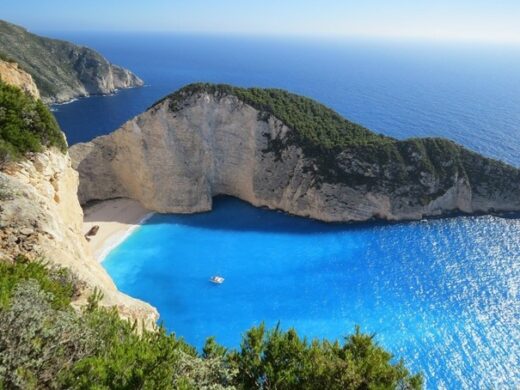 image source : moorpheus via pixabay.com
Buying real estate in Greece – what do I have to consider?
Many people have the dream of owning a house in Greece. But what should be considered, so that the dream comes true on the one hand and on the other hand is not a failure?
Before signing a contract of sale, you should talk to someone who knows the area. It is worthwhile to consult a real estate agent who is familiar with the particularities of Greece as well as the conditions of the home country. Only in this way can he give practical tips to buyers and help them find the right property.
In addition, one should take a close look at the area in which one wants to buy a property. After all, just because a place is a great place to spend a vacation doesn't mean you'll want to live there. Often, typical destinations are quite crowded and virtually teeming with tourists. This can be a counter argument especially for those who want to emigrate.
For this reason, it is advisable to take a look at the area where you want to buy a property in the off-season. Do you want to spend time here permanently? Is there too much going on or is it just right? These are the questions you should ask yourself before you sign.
In addition, it is important for anyone who wants to buy a property in Greece – whether you want to emigrate or just buy a vacation home – to know if you can get everything for your daily needs. Some areas in Greece are very well set up as far as supermarkets, pharmacies and restaurants are concerned. You should ask yourself what you want, what you urgently need and what is really available. In this way, the ideal location for one's property can be determined.
Inheritance law in Greece – what happens when you inherit a property?
In every country, the inheritance law is structured a little differently. In Greece, too, there are a few peculiarities to which one should pay attention. In the case of an inheritance with an international connection, the potential heirs are confronted with difficult questions. In this case, it is definitely worthwhile to consult a lawyer who can help those affected to assert their claims.
The current legal situation in Greece is that Greek inheritance law is applied if the testator is a Greek national. If the deceased is not a Greek national, the inheritance law of the respective country applies.
Inheritance cases are never simple. But it becomes particularly complicated when it comes to the inheritance tax to be paid. Here, too, an expert lawyer can help so that you are not left with excessive costs. After all, you want to profit from the property you inherit in Greece and not pay too much for it.
Real Estate in Greece Conclusion
Those who acquire a property in Greece can have many reasons for doing so. It brings many advantages, as it can be used as a residence if one has the desire to emigrate, but also represents an attractive vacation home. However, in any case, one should hire appropriate real estate agents and get a lawyer in case of inheritance.
Comments on this Real estate in Greece – new Greek property guide article are welcome
Contemporary Greek Architecture
Greece Buildings
Greek Architecture Designs – chronological list
Vacation Houses Complex Porto Heli
Architects: Potiropoulos+Partners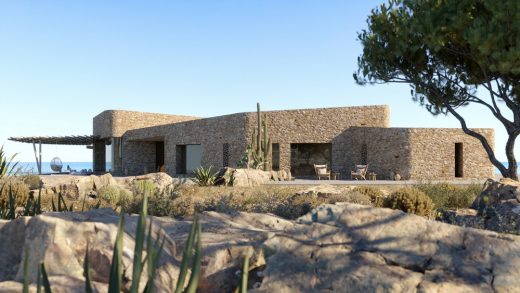 image from architect office
Vacation Houses Complex in Porto Heli
Τhe Wave – Residential Building, Glifada, south Athens
Architects: Potiropoulos+Partners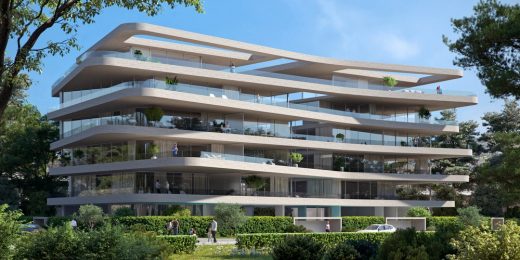 image from architecture office
Τhe Wave – Residential Building
Sikamino House, central Greece
Design: Tense Architecture Network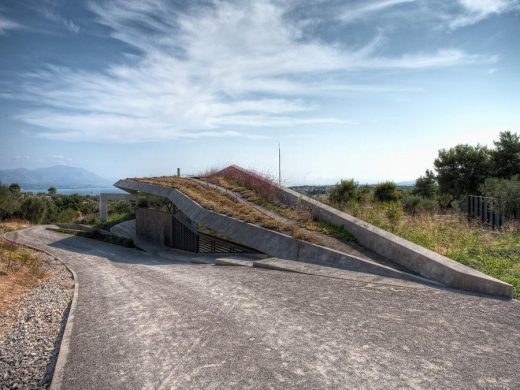 photo : Stelios Delis
Residence in Sikamino
Residence in Crete
Design: tense architecture network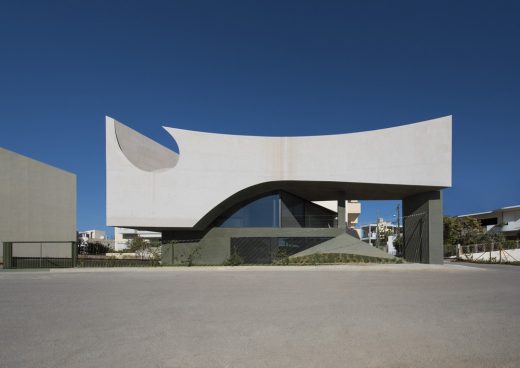 photograph : Petros Perakis
Residence in Crete
Mykonos Villa Renewal, Cyclades group in the Aegean Sea
Design: Galal Mahmoud, GM Architects with Greek architect Andreas Vassilaros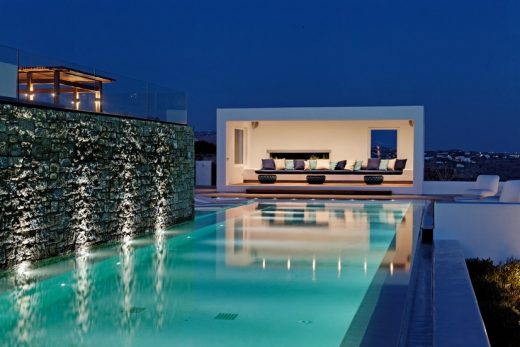 image Courtesy architecture office
Mykonos Villa
Comments / photos for the Real estate in Greece, Greek property guide page welcome