Vision 2017 London Event, Architecture, UK Building Talk, British Architects News
Vision 2017, London Event
British Architects Exhibition + Talks + Events at Olympia: Built Environment Show
12 May + 27 Apr 2017
Vision 2017, London Event News
Vision 2017 Speakers
All-star line-up revealed for Vision 2017: UNStudio, Zaha Hadid Architects, Gensler, Foster + Partners and more
6-7 June 2017
Vision 2017 has announced its programme, including some of the biggest names across the built environment industry, alongside the brightest start-ups and world-renowned experts. A series of talks, debates and presentations will address the main issues facing the profession, both in the UK and in a global context.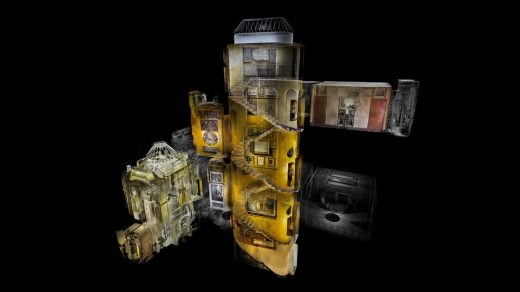 New technologies, materials, products and approaches will be explored across five lecture theatres on the 6-7 June, with Vision as the official trade partner of the London Festival of Architecture. The event is also affiliated to other important cultural, professional and commercial organisations, such as the RIBA, New London Architecture, the Museum of Architecture, BRE and designjunction.
Alongside the extensive programme (outlined below), this year Vision has also partnered with various international trade authorities from countries across Europe, bucking the Brexit trend, including Belgium, France, Italy, Luxembourg, Latvia and the Czech Republic. These nations will be represented at the event through a number of pavilions, each housing multiple participants. Live demonstrations and networking will provide opportunities to meet and exchange ideas with our continental counterparts.
As always, Vision will showcase a selection of the best products, materials and solutions on the market. The exhibitors at Vision cover a range of products and services, including research and development into the latest software, bringing elegant solutions to everyday challenges in the built environment.
This year's programme is split into four main categories: Architectural & Design Evolution; Building Health & Wellness; Offsite & Modular Construction; and Materials & Systems Innovation.
Highlights in the former include keynote lectures from Caroline Bos of UNStudio, who will unveil brand-new research into the circular economy, as well as Stefano Paiocchi from Zaha Hadid Architects explaining a groundbreaking Code-Structed Skin project that fuses architecture with fashion. On the second day, this theatre will see a major debate, chaired by the NLA's Peter Murray, that will tackle housing as part of our complex urban future. The RIBA President Elect Ben Derbyshire will take a leading role in this debate, outlining his vision for solutions to the ongoing crisis. This theatre is sponsored by ACO.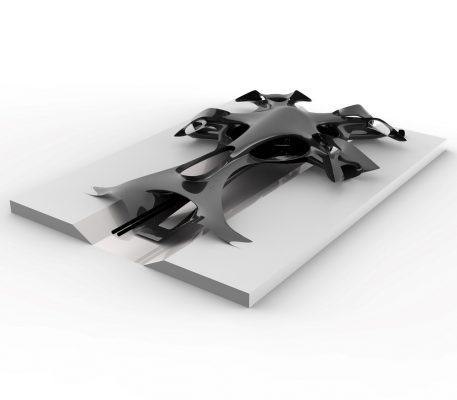 The talks that are part of the Building Health & Wellness lecture series will ask if buildings make us healthier. Whether it's environmental considerations or new standards, we need to think about how the places we live and work impact on our daily lives. Academics, designers and innovators will gather to discuss the ways which light, air, heat and space can be controlled for cities of the next generation, from the likes of the Mack, the Bartlett, BuroHappold, Hoare Lea and the RIBA Ambassador on Climate Change: Lynne Sullivan OBE.
The debate gets technical in the Offsite & Modular Construction theatre, with volumetric housing solutions presented by shedKM and modular student homes from Weston Williamson+Partners. Aukett Swanke will outline how they are using the disruptive technology of offsite manufacture techniques to reshape projects for the future and Hawkins\Brown will explain the prefabricated construction methods that were essential for Crossrail.
Sponsored by Nudura, the Materials & Systems Innovation theatre will explore future materials, such as bio-responsive stone, a material that absorbs water and grows moss; mushroom mycelium structures; urban balcony farms; and interactive coastal monitoring and management systems. The Soane Museum will team up once again with ScanLAB to explore one of London's greatest architectural masterpieces through the lens of virtual reality.
BRE, the multi-disciplinary building science centre, will also be running their BIM Prospects, thought leadership conference, asking how we can ensure that the next generation of architects are ready for BIMified world. Speakers will explore the approaches that educators and training providers are taking to provide the knowledge and skills needed to take forward BIM in the world of design and construction, as well as showing how BIM can help architects better engage with construction suppliers and specialists in delivering better buildings. In addition, a series of presentations on some of the innovative products and construction techniques that are showcased by some of this year's exhibitors will take place in the Trimo CPD Theatre.
Elliot Gard, Event Director, said: "We are incredibly proud of the wide range of exhibitors, speakers and partners at this year's Vision. With leading figures from around the world descending onto one venue for two days, this year's Vision will offer unparalleled insight into the built environment. Visitors will leave Vision 2017 inspired about what the future holds for the profession, and they will be equipped with the tools and knowledge to affect real change."
To view the full speaker programme visit the Vision 2017 website:
Website: Vision 2017 London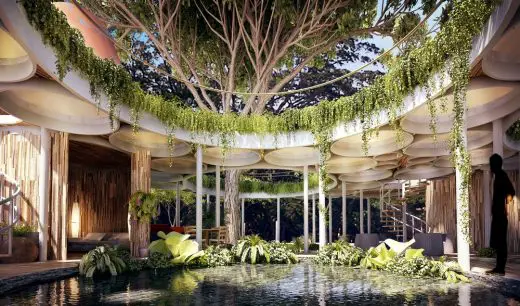 Vision
About Vision
When: 6-7 June 2017
Where: Olympia, London
www.visionlondon.com
Now in its third year, Vision 2017 is the only event in the UK which is aimed exclusively at architects, designers, specifiers and their clients working on live projects in the commercial, health, education and retail sector. Held over two days at Olympia London from 6-7 June, it comprises a carefully curated two-day exhibition of cutting-edge products and solutions, a world-class seminar programme delivered by 150 leading international speakers and significant opportunities for to engage, educate and network with industry professionals. The event focuses on new and innovative building products and materials and provides ideas for inventive ways to achieve better building design solutions that comply with changing legislation.
Location:Olympia, London
The Shard, London – new photos
Design: Renzo Piano Building Workshop (RPBW)



photo © Nick Weall
London Architecture Events:
Bartlett School of Architecture Event
Angela Brady : former RIBA President
Website: Vision London
Comments / photos for the Vision 2017, London Event page welcome
Vision 2017 London Event