Business of Design Week (BoDW) Hong Kong 2016, Building, Architecture China, Architect, News
Business of Design Week 2016 : BoDW Hong Kong
ChicagoMade: Designers + Architectural Event in China – Building, 2016
22 Nov 2016
Business of Design Week (BoDW) Hong Kong 2016
Business of Design Week 2016
The Transformational Spirit of Chicago Winds Its Way to Hong Kong
[HONG KONG – November, 2016] The Business of Design Week (BODW), Asia's leading annual design event, returns 28 November to 3 December, 2016, to the Hong Kong Convention and Exhibition Centre for another informative year. The conference gathers pioneering designers and creative executives from across the world and different disciplines to share their insights and stories, and to explore new ideas and trends in design, business, technology and branding.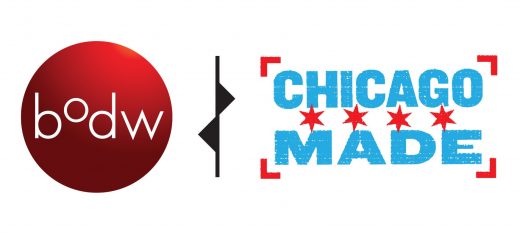 2016 Partner City – Chicago
With an illustrious reputation as the influential centre of American architecture, the 'Windy City' in Illinois has long been associated with landmark buildings. As BODW's 2016 partner city, its 'ChicagoMade' slogan will be a theme at this year's forum. Numerous Chicago architecture and creative experts will offer their insights on design and architectural topics from urban renewal to public space usage.
A prime example is the Chicago Riverwalk, a contemporary urban planning project on public land started in 2001 and completed this year. Its new waterfront has redefined the downtown core integrating a scenic new pedestrian walk with its historic neo-classical skyscrapers. Carol Ross Barney, Design Principal of Ross Barney Architects, the head design firm for The Chicago Riverwalk, will speak on the topic on the first day plenary this year. She will share her architectural insights and experiences on sustainability issues and working on public space. In the same plenary, Carlo Ratti, Director at MIT Senseable City Lab and Founder of Carlo Ratti Associati, will discuss his interactive vision of architecture that senses and responds.
Plenary II will feature the unique creative vision of design thinker Tim Brown, CEO and President of IDEO, as well as Dutch landscape architect Winy Maas, Co-founding Director of MVRDV; and French Botanist & Artist Patrick Blanc.
Online Business Trends
This year's Brand Asia Forum theme is 'Brand & Innovation' and Tencent's Corporate Vice President Julian Ma will be the keynote speaker imparting his thoughts on growth trends and strategies of Tencent's map, vehicle connectivity and autonomous driving business.
Two retail experts from prominent brands will enlighten with their expertise. Rowan Lodge, Head of Retail Design and Development at Aēsop, and Miguel Fluxà Orti, CEO of Spanish shoemaker Camper, will lead the discussion with their branding genius and experience.
In addition, Raaja Nemani, Co-founder and CEO of Bucketfeet, the Chicago label specialising in artist-designed casual footwear, will elaborate on his effort in turning art and creative design into economics.
Local Artist Going Global
Hong Kong illustrator Victo Ngai, who will appear in the Communication & Design session, produces works of vivid colours with fantastic imagery. She will detail her inspiring story from dreaming in Hong Kong to achieving success in the United States. Plus, Wesley Grubbs, Founder and Creative Director of San Francisco's Pitch Interactive, will detail his data visualisation work in infographics.
The Product & Design session features Scott Wilson, Founder and Chief Creative Officer of Chicago-based MINIMAL, a design firm known for its innovative product design. He will share his expertise in product development and technology integration. Joining him are Nicol Boyd and Tomas Rosén, who will explain the importance of simple and practical design and why they launched Office for Product Design.
3D Printing for Product Design
Those curious about the potential of 3D printing should check out the Tech & Design session. Speaking is Netherlands's Gijs van der Velden, Co-founder and Chief Managing Officer of groundbreaking robotic 3D print tech firm MX3D, who has used 3D printing technology to create bicycles and bridges.
For the new Workspace & Design session, South Korea's Younjin Jeong will elaborate on URBANTAINER, the famous Seoul shopping mall 'Common Ground' created entirely from shipping containers.
BODW2016_Zoe Ryan – Making Place The Architecture Of David Adjaye Exhibition: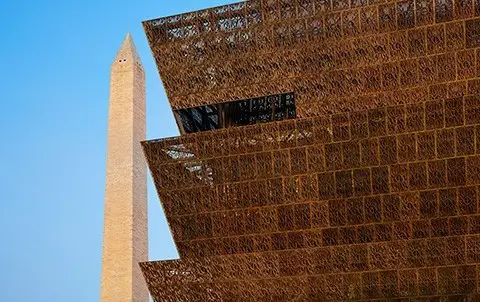 A 'Food & Design' New Entrée
Food-lovers can whet their appetite for the new session titled Food & Design, featuring Martin Kastner who is on the Future Laboratory's list of the 100 most influential individuals in contemporary design. His company Crucial Detail collaborates with Chicago's top chefs to create innovative tools and utensils.
Other inspiring guests include internationally acclaimed American artist Janet Echelman, who incorporates wind, water and light to create multi-media public environment art. In the Plenary III: Culture & The City session, she will talk about her experience combining art and technology.
BODW2016_Minsuk Cho – Daum Space © Kyungsub Shin: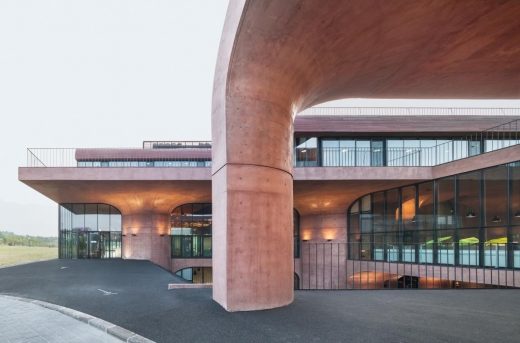 Architect Minsuk Cho, Principal of Seoul studio Mass Studies, and Jennifer Dunlop Fletcher, Helen Hilton Raiser Curator of Architecture + Design at the San Francisco Museum of Modern Art, will explore the interaction between architecture, design, culture and cities.
BODW2016_Zoe Ryan – Building With Water: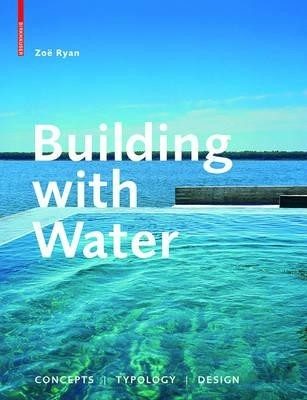 Apart from the four-day BODW conference, this year's schedule will include deTour's series of exhibitions, workshops and programmes for the general public, and the annual DFA Awards Presentation Ceremony organised by the Hong Kong Design Centre to promote and recognise outstanding industry professionals. The diverse range of events brings the design world's best to Hong Kong, allowing creative and professional experts to network and exchange ideas, while encouraging artists and businesses to unleash the power of design. It is also a chance for Hong Kong to showcase its dynamic design and innovation appeal.
Stay connected #BODW2016
BODW 2016: http://www.bodw.com
Facebook: http://www.facebook.com/bodwhkdc
BODW2016_Jennifer Dunlop Fletcher – SFMOMA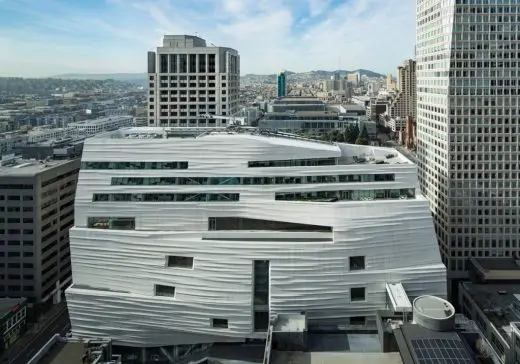 About Hong Kong Design Centre
Design for Society is the major undertaking of Hong Kong Design Centre (HKDC). HKDC is a non-profit organisation and a strategic partner of the HKSAR Government in developing Hong Kong as an international design hub in Asia. Since 2002, HKDC has been on a public mission to (i) champion strategic and wider use of design for creating business value and community benefits; (ii) promote and celebrate design excellence; and (iii) educate the professions and the community to be resourceful champions for sustained developments through design and innovation.
BODW2016_Minsuk Cho – Scrutable Landscape Series No.44, 2013: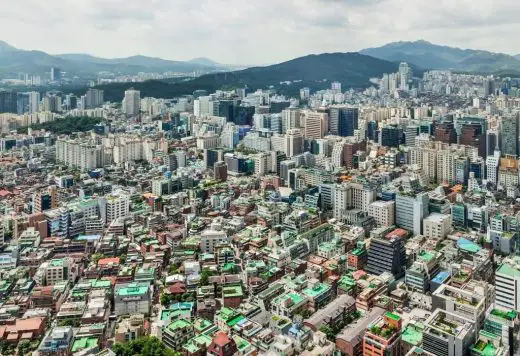 About Business of Design Week
Business of Design Week (BODW) is a flagship event organised by Hong Kong Design Centre since 2002. The week-long design, innovation and branding event is a valuable platform for participants to network, exchange ideas and explore business cooperation. With CreateHK as major sponsor, each year BODW attracts to Hong Kong outstanding international designers and influential design executives who inspire with their creative thinking and design management.
This year's partner city is Chicago and the conference theme 'ChicagoMade' focuses on reinventing, conceiving and branding development through creative thinking and new ideas. This year's sessions will explore various topics such as the Brand Asia Forum, Communication & Design, Product & Design, DFA: Design For Asia, Tech & Design, Workspace & Design, Food & Design, and Culture & The City.
Business of Design Week 2016 Speakers
Speakers at Business of Design Week 2016
BODW Speaker information (Architecture & City planning)
Carol Ross Barney, FAIA. Design Principal, Ross Barney Architects (Chicago)
BODW2016_Carol Ross Barney – Ohio State University South Campus Central Chiller @ Brad Feinknopf: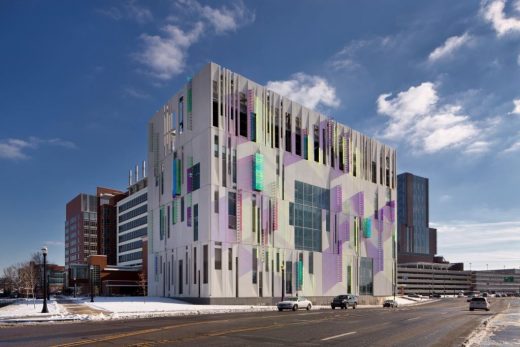 Carol Ross Barney, FAIA has dedicated her career to design of public places and spaces. From small, community buildings, to campus buildings for premier academic and research institutions, to groundbreaking new transit stations, river walks and recreational trails that connect vibrant neighborhoods; her exploration into the power of how architecture improves our daily lives has produced distinctive structures that have become cultural icons.
Her work has an international reputation in design of institutional and public buildings and has been exhibited and published in national and international journals, books, newspapers and web media. Her building designs have received numerous honors including 4 Institute Honor Awards from the American Institute of Architects and over 40 AIA Chicago Design Awards. Her work has received significant sustainable building awards including two AIA COTE Top Ten Green Project awards.
Carol is the recipient of the AIA Thomas Jefferson Award and the AIA Illinois Gold Medal, both recognizing excellence in architectural achievement.
Ross Barney is a graduate of the University of Illinois. Following graduation, she served as a U.S. Peace Corps volunteer in Costa Rica planning national parks. She currently teaches an advanced Design Studio at IIT and serves on their College Board of Overseers.
Carlo Ratti, Founder, carlorattiassociati, Director, MIT Senseable City Lab (US-Boston/ Italy)
BODW2016_Carlo Ratti – CLOUD CAST © Pietro Leoni: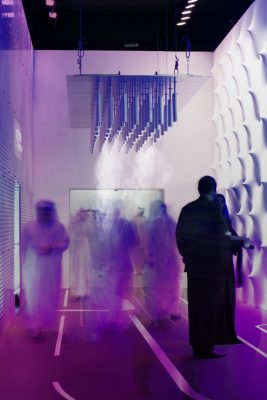 An architect and engineer by training, Professor Carlo Ratti teaches at the MIT, where he directs the Senseable City Lab. He is also a founding partner of the international design and innovation office Carlo Ratti Associati. His work has been exhibited in several venues worldwide, including the Venice Biennale, New York's MoMA, London's Science Museum, and Barcelona's Design Museum.
BODW2016_Carlo Ratti – Sensable City Lab: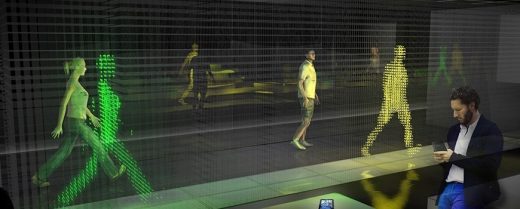 Two of his rojects – the Digital Water Pavilion and the Copenhagen Wheel – were hailed by Time Magazine as 'Best Inventions of the Year'. He has been included in Blueprint Magazine's '25 People who will Change the World of Design' and in Wired Magazine's 'Smart List: 50 people who will change the world'.
BODW2016_Carlo Ratti – Future Food District © Daniele Iodice: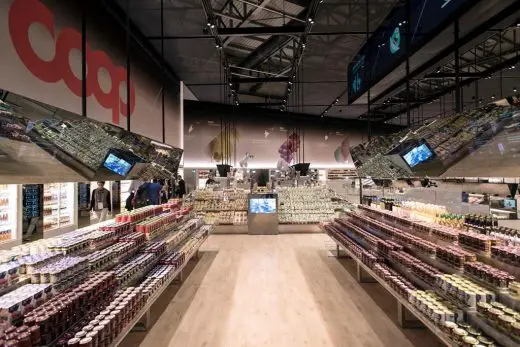 He was curator for the Future Food District at Expo Milano 2015, and is currently serving as co-chair of the World Economic Forum Global Future Council on the Future of Cities and Urbanization.
Winy Mass, Co-founding Director, MVRDV (The Netherlands)
BODW2016_Winy Maas – Ravel Plaza @ MVRDV: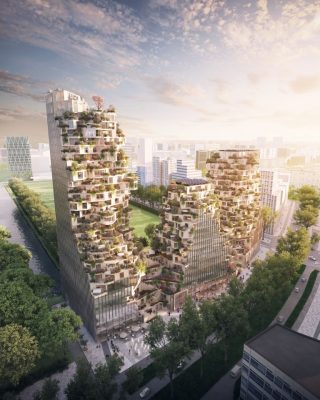 Winy Maas Prof. Ir. Ing FRIBA HAIA (1959, Schijndel, The Netherlands) is an architect, urban designer and landscape architect and one of the co-founding directors of the globally operating architecture and urban planning firm MVRDV, based in Rotterdam, Netherlands, known for projects such as Expo 2000, the vision for greater Paris, Grand Paris Plus Petit, and the Market Hall in Rotterdam. He is furthermore professor at and director of The Why Factory, a research institute for the future city. He is currently Visiting Professor at GSAPP Columbia, New York and IIT Chicago and has been at the University of Hong Kong, Catholic University of Louvain, Belgium, ETH Zurich, Berlage Institute, MIT, Ohio State and Yale University.
BODW2016_Winy Maas – Sky Garden Seoul @ MVRDV: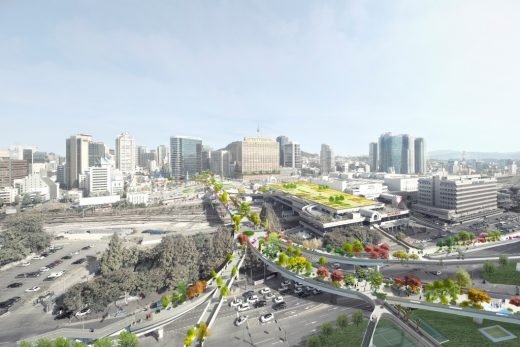 In addition he designs stage sets, objects and was curator of Indesem 2007. He curates exhibitions, lectures throughout the world and takes part in international juries. With both MVRDV and The Why Factory, he has published a series of research projects among them "Hong Kong Fantasies" in 2011 and the upcoming publication "Hong Kong crazy Towers".
In 2015 and 2011, he was awarded the Order of the Netherlands Lion and the Legion of Honour of France for his contributions to architecture and urban design.
Brian Lee, Design Partner of SOM (Chicago)
BODW2016_Brian Lee – China World Trade Center building: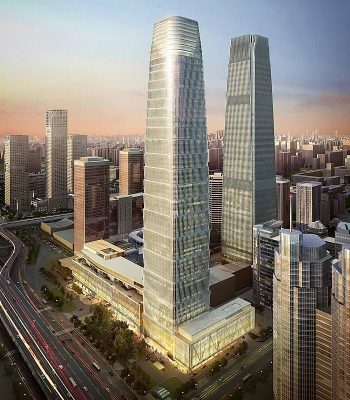 Brian Lee has been named to NewCity's "Design 50: Who Shapes Chicago 2016" list As the senior design partner of the Chicago office of Skidmore, Owings and Merrill, Brian Lee has led award-winning global efforts for urban mixed use projects, supertall towers, and smaller scale academic and civic buildings that have consequence and impact. Lee studied at UC Berkeley and the Harvard Graduate School of Design and serves on both Dean's advisory committees. His work was exhibited in the 2004 Venice and Beijing Biennales, featured at the 2008 World Architecture Festival in Barcelona, and the 2015 Chicago Biennial.
Tina Norden RIBA, Conran and Partners (UK) the redesign of HKClub and F&B for Hotel Icon HK
BODW2016_Tina Norden – German Gymnasium @ Marcus Peel: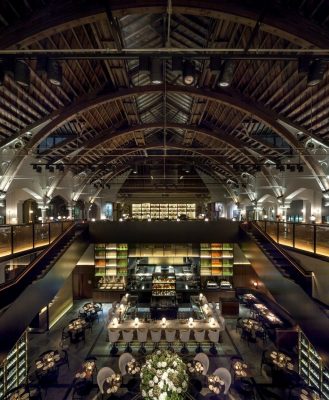 Tina is an interior designer and architect with a diverse portfolio stretching across many contexts and continents, from hotel and restaurant design to high-end residential.
She began working in Asia over 18 years ago and has been involved with many iconic projects such as Hotel Icon, Mandarin Oriental, PMQ, Roppongi Hills and Futako Tamagawa.
BODW2016_Tina Norden – The House Hotel and Residence Bomonti @ CGI by Conran and Partners: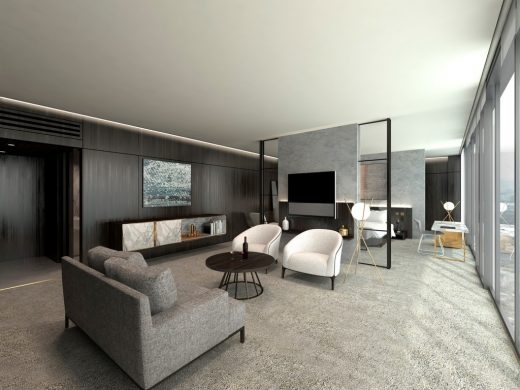 Tina is currently working on two new Park Hyatt hotel projects in Jakarta and Auckland, for MNC Land and Fu Wah Group respectively, as well as a boutique hotel for the House Hotel Group in Istanbul. She is also the project leader for two new restaurants in Dubai.
She began working with D&D London for over a decade, including being the design lead on their award-winning South Place Hotel in the City of London and German Gymnasium in King's Cross.
With every project, Tina approaches the brief by delving into its context, culture and unique history to create timeless spaces that tell a story, provide a sense of place and delight.
Tina studied architecture at Westminster before joining Conran and Partners in 1997, completing her MA in Architecture & Interiors at the Royal College of Art in 2000.
Joseph Grima, Architect, Writer and Researcher, Partner of Space Caviar (Italy)
Joseph Grima is an architect, writer and researcher based between New York and Genoa. He is a partner at Space Caviar, an architecture and research practice based in Genoa, Italy, operating at the intersection of design, technology, politics and the public realm, and director of the Ideas City program at the New Museum of Contemporary Art in New York. He was previously the editor-in- chief of Domus magazine and director of Storefront for Art and Architecture. In 2014 he was appointed co-curator of the first Chicago Architecture Biennial, the largest exhibition of contemporary architecture in the history of North America. He has taught and lectured widely at universities in Europe, Asia and America, including Strelka Institute of Media, Architecture and Design in Moscow. He currently teaches at the Architectural Association in London.
Duncan Pescod, CEO of West Kowloon Cultural District Authority (HK)
BODW2016_Duncan Pescod – M+ Rover: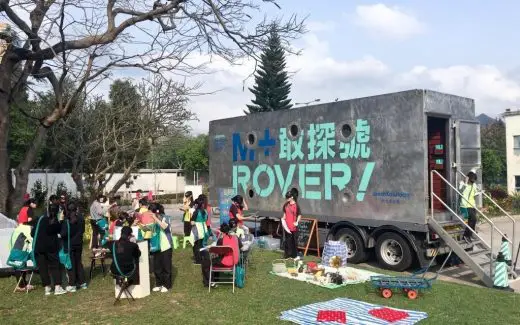 Duncan Pescod joined the West Kowloon Cultural District Authority
(WKCDA) in October 2014 as Chief Operating Officer, and assumed duty as Chief Executive Officer on 3 August 2015. He has 33 years of service in Hong Kong with the Government during which he has served in various bureaux and departments.
Based in Brussels, Belgium, he was Special Representative for Hong Kong Economic and Trade Affairs to the European Communities from March 2006 to August 2008.
BODW2016_Duncan Pescod – Exterior of M+ Pavilion: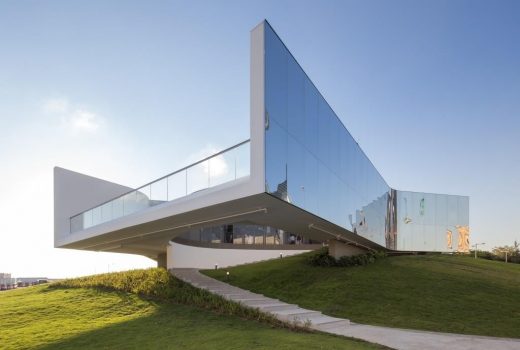 On his return to Hong Kong, he took up the post of Permanent Secretary for Commerce and Economic Development (Communications and Technology) from August 2008 to April 2010, and then Permanent Secretary for Transport and Housing (Housing) and Director of Housing from May 2010 to April 2014. He retired in October 2014.
Married with three children and two grandchildren. Pescod is an avid walker with his English Cocker Spaniel Archie and enjoys photography and listening to music.
Younjin Jeong, Co-founder, Urbantainer (South Korea)
BODW2016_Younjin Jeong – NAVER APP-SQUARE @ NHN Entertainment Corp: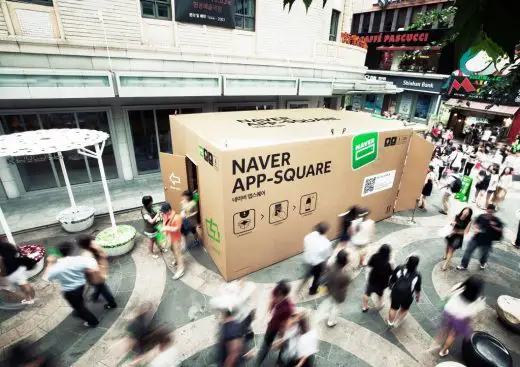 Based on the design philosophy that "ultimately, all design becomes communication", and a collaborative approach to the profession, Younjin Jeong co-founded URBANTAINER in 2009 and is the company's Creative Director. Before URBANTAINER, she founded her first design studio UNIQUE DESIGN MIND and received attention in both Korea and abroad for creative design approach.
BODW2016_Younjin Jeong – Common Ground @ Kyungsub Shin: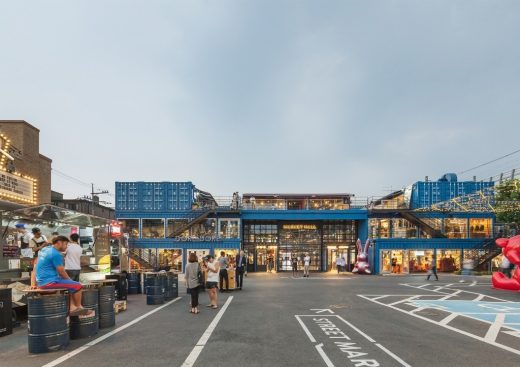 Apart from designing spaces, she published the photo book Stimulate reason with emotion and worked as Visual Art Director not only for Seoul Design Festival, but also for numerous exhibitions and films. In addition, she's a top authority in Space Branding field in Korea which is a project management method. Space Branding includes strategy planning, space programming and integrated design which optimizes brand strategy into a space by directing architecture, interior and graphic design all together.
BODW2016_Younjin Jeong – Urbantainer: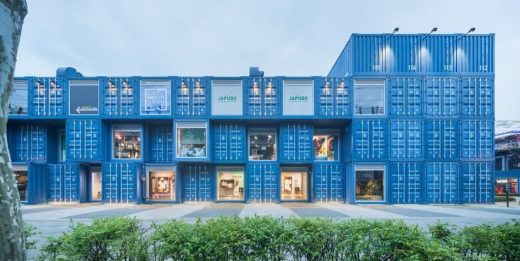 Business of Design Week Hong Kong 2016 images / information from BoDW
Hong Kong, China
Business of Design Week (BoDW) Hong Kong 2013
Business of Design Week (BoDW)



Business of Design Week (BoDW) Hong Kong 2013
Business of Design Week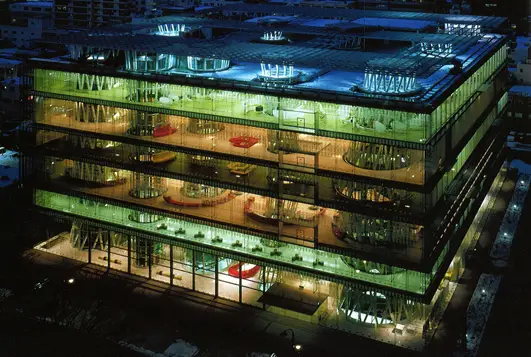 photo courtesy of Business of Design Week (BoDW) Hong Kong 2013
Hong Kong Skyscraper Buildings
Shenzhen Architecture Biennale



picture courtesy Shenzhen & Hong Kong Bi-City Biennale of UrbanismArchitecture
Website: Architectural Walking Tours
Comments / photos for the Business of Design Week (BoDW) Hong Kong 2013 page welcome
Business of Design Week (BoDW) Hong Kong – page
Website: BODW – Business Of Design Week