Radical ESSEX Book, Modern Architecture, Modernist Buildings, Architects, Designs
Radical ESSEX Book: Modernism
The Modernist County: 20th Century Architecture in Southeast England, UK
22 Jun 2018
Radical ESSEX Book News
Radical ESSEX Book – ESSEX Architecture Weekend News
'Essex is a complex county, judged solely by more misguided stereotypes than perhaps any other. The Radical ESSEX project set out to re-examine this perception and celebrate the extremes of this innovative and experimental county. From early modernist architectural experiments to worker colonies and pacifist communities, the county has always demonstrated its ability to be self-guided in its desires – to seek, experiment and redefine.' Radical ESSEX co-editor Joe Hill
Radical ESSEX Book cover: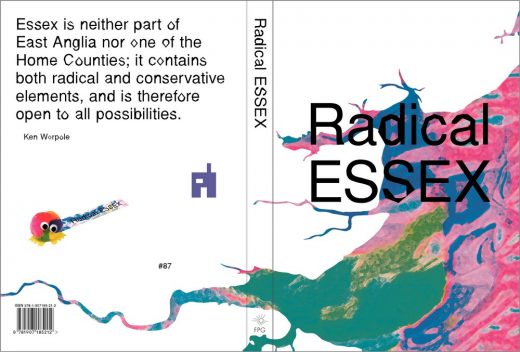 Focal Point Gallery is pleased to announce the publication of Radical ESSEX.
Following on from the Radical Essex project, which took place throughout 2016 and 2017, this publication includes new writing from Tim Burrows, Gillian Darley, Charles Holland, Rachel Lichtenstein, Jules Lubbock, Jess Twyman and Ken Worpole, as well as photography from Catherine Hyland.
Royal Corinthian Yacht Club, Burnham-on-Crouch: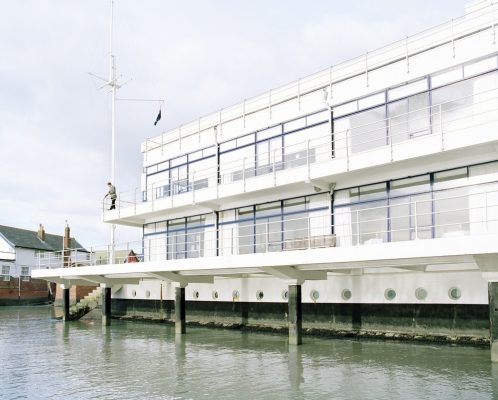 Photographs © Catherine Hyland. Courtesy Focal Point Gallery
It charts a project which set out to re-examine the region in relation to its radicalism, lifestyle, politics and architecture, and shed light on the region's the vibrant, pioneering thinking throughout the twentieth century.
This publication includes archive material that document the wide range of activity including a weekend celebrating Modernist architecture in Essex, and an exhibition charting the history of the county's experimental communities.
Le Chateau, Silver End: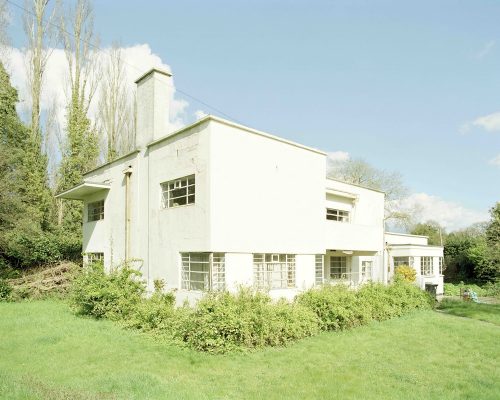 In their respective essays, Burrows and Worpole reveal how Essex, trapped between the city and the longest coastline in England, became a form of an escape, a testing ground for experimental ways of living, and a place where new artistic practices could develop and thrive. Examples include include Tolstoyan communes, the anarchist-pacifist open house Dial House, founded by members of the punk band Crass, and the religious retreat of Othona Community.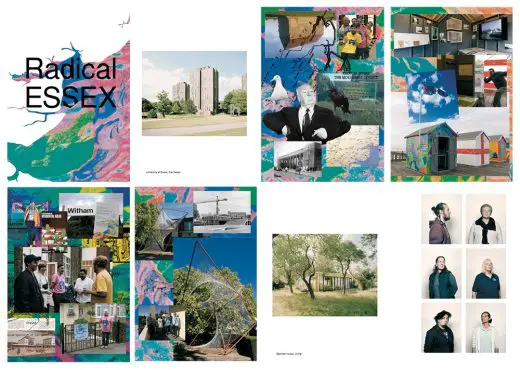 The county also lays claim to being the birthplace of British Modernism, with the country's earliest building of this style built on the outskirts of Braintree, laying the path for gems built by Ove Arup, Joseph Emberton and Richard and Su Rogers. This is celebrated by the architect Charles Holland, who, with Grayson Perry, created the celebrated A House for Essex.
Essex has played a significant role in architectural experiments as the home to two socialist working communities in Silver End and East Tilbury, as well as two New Towns: Harlow and Basildon. Gillian Darley describes their development, from do-it-yourself plotlands to meticulously planned civic settlements, their creation forming a new relationship for the county to the capital.
Bata Factory, East Tilbury: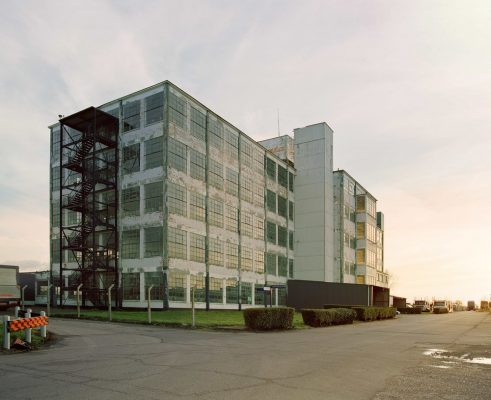 The University of Essex has long since been known as a site of radical politics. Jules Lubbock discusses the formation of the Colchester campus, the thinking behind the innovative, interconnected architecture that would encourage cross learning and new thinking, with Jess Twyman taking over to examine how the students took this on, by challenging their authority through sit-ins and protests, living up to the University motto of being 'rebels with a cause'.
Finally, Rachel Lichtenstein examines the current physical landscape of the county, through that which still connects us to London, the Thames Estuary, recalling a walk recently taken with Iain Sinclair out to Essex, describing the views, history, industry and society of the waterway, ending at the looming, and now desolate, Bata shoe factory.
The Sunshine House, Heath Drive, Romford: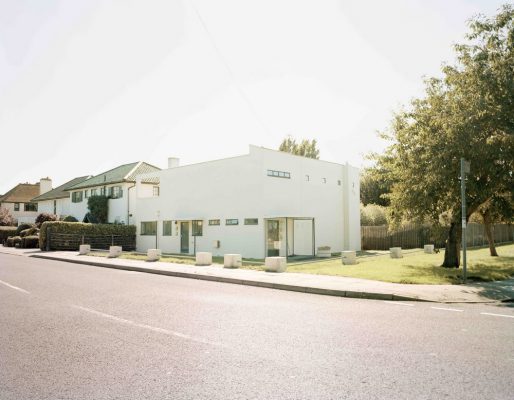 Radical ESSEX is illustrated with photography from award-winning photographer Catherine Hyland, who worked in residence for the Radical ESSEX project, documenting the architecture and landscape of the county in her unique style. It also includes a new series of her works, 'People of Othona'.
This publication has been produced using public funding by the National Lottery through Arts Council England as part of the country-wide Cultural Destinations programme, a partnership with VisitEngland. It has also received support from Essex Heritage Trust, a charity whose funds support the preservation or restoration of any aspect of Essex Heritage.
A launch will be held at Twenty One, Southend-on-Sea on Saturday 30 June, 2.00 to 4.00pm.
Shipwrights, Benfleet building: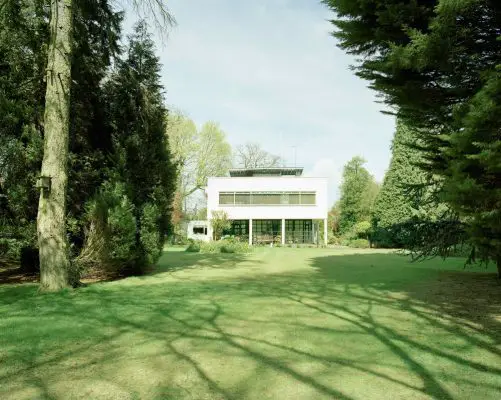 British Library Cataloguing-in-Publication Data A full catalogue record of this book is available from the British Library
Radical ESSEX Book Writers
About the writers:
Tim Burrows
Tim Burrows writes about culture and place for publications including the Guardian, Vice and the Quietus. A recurring subject in his work is Essex. His short story 'Broadgate', set between the county's marshland and the City of London, is included in the anthology An Unreliable Guide to London (2016), published by Influx Press, which also published his long-form essay on the Essex Thames Estuary, Going Back Home (2014). He is currently working on a non-fiction book about the county.
Gillian Darley
Gillian Darley is a widely published writer and broadcaster. Her first book, Villages of Vision (1975) was revised, with an extended gazetteer, in 2007. Other publications include John Soane (1999), Octavia Hill (2010), John Evelyn (2006) and Ian Nairn, Words in Place (2013, with David McKie). She is president of the Twentieth Century Society. Darley's absorption and interest in Essex is both personal and professional and her next book, due to be published in 2018 by Old Street Publishing, is titled Excellent Essex.
Charles Holland
Charles Holland is an architect, teacher and writer. He is the principal of Charles Holland Architects (CHA), a design and research practice whose current work includes residential, civic and public art projects. Charles is a Professor of Architecture at the University of Brighton where his research focuses on housing and new settlements, particularly in suburban and 'ruburban' settings. He writes and lectures about architecture and the work of his practice regularly and contributes a monthly column to the RIBA Journal on the subject of utopias.
Rachel Lichtenstein
Rachel Lichtenstein is a writer, curator and artist. She lives in Essex. Her publications include: Estuary: Out From London to the Sea (2016), Diamond Street (2012), On Brick Lane (2007), Rodinsky's Room (1999, with Iain Sinclair), Keeping Pace: Older Women of the East End (2003), Add. 17469: A Little Dust Whispered (2004) and Rodinsky's Whitechapel (1999). She has curated Shorelines: Literary Festival of the Sea for arts organisation Metal since 2011. Her artwork has been widely exhibited both in the UK and internationally, at venues including the Whitechapel Gallery, the British Library, Barbican Art Gallery, Wood Street Galleries, Pittsburgh, PA and The Jerusalem Theatre, Jerusalem.
Jules Lubbock
Jules Lubbock is Emeritus Professor of Art History at the University of Essex. He has divided his time between studying the early Renaissance in Italy and commenting upon contemporary architecture and planning. In the early 1980s he was the architecture and design critic of the New Statesman and he also wrote speeches for the Prince of Wales. Since about 1990 he has been trying, with mixed success, to persuade his colleagues at the University of Essex of the merits of the 1960s campus and to conserve it.
Jess Twyman is Director at Art Exchange, University of Essex. She is curator of numerous exhibitions, including Fallen (2017), Movement of the People (2016) and Something Fierce (2014, co-curated with Jules Lubbock). Her research interests include contemporary art from the margins, early Soviet art and Latin American art.
Architecture Books publication details
Previously on e-architect:
ESSEX Architecture Weekend
10 – 11 Sep 2016
Radical Essex is presenting a programme of events to celebrate the county's pioneering role in twentieth century architecture.
Essex Architecture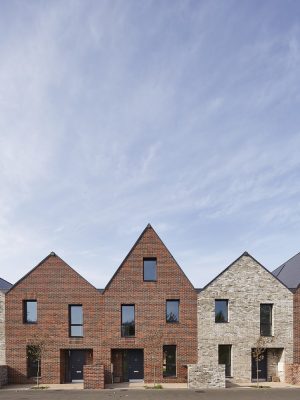 photo © Kilian O'Sullivan
About Radical Essex
Radical Essex
Focal Point Gallery, Elmer Square, Southend-on-Sea, SS1 1NB, Essex, England, UK
+44 (0)1702 534108, [email protected] @radicalessex
Location: Essex, England, UK
Essex Building Designs
Recent Essex Architecture
Newhall Be, Harlow, north west Essex
Design: Alison Brooks Architects
Newhall Housing
Romford Development, south west Essex
Design: ColladoCollins Architects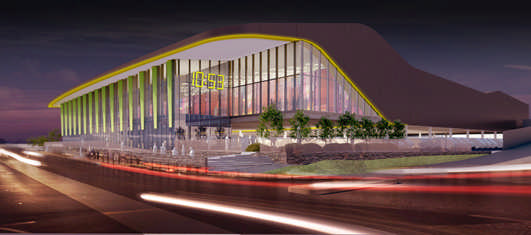 image from architects
Romford Development
Southend Pier
Design: White Arkitekter
Southend Pier Cultural Centre
Essex Buildings
University of Essex Institute For Democracy and Conflict Resolution
English Architecture
English Architecture Designs – chronological list
County Architecture adjacent to Essex
Cambridgeshire Buildings
Buildings / photos for the Radical ESSEX Book page welcome