Open House Dublin, Irish Architecture Event, Date, Venue, Winners, Architects
Open House Dublin 2012 : Irish Architecture Foundation
Irish Architecture Foundation Event – IAF News
13 Aug 2012
Open House Dublin 2012
OPEN HOUSE DUBLIN 2012: ARCHITECTURE ALIVE!
5 – 7 Oct 2012
The Irish Architecture Foundation (IAF) is delighted to announce highlights of Open House Dublin 2012 which takes place from 5 to 7 October 2012. Over one weekend, almost 100 buildings of all types and periods will open up their doors to allow citizens and visitors explore the architecture of their city, with special tours by hundreds of professionals and enthusiasts, along with 40 other associated events, completely for free.
ARCHITECTURE ALIVE! is the theme of OPEN HOUSE DUBLIN 2012, and is an exploration of the vitality of Dublin through its architecture, and the people who experience it. Cities are fluid, they have the capacity to live, grow and develop and ARCHITECTURE ALIVE! wants us to think about the impact buildings have on our lives and how they shape our environment and us.
ARCHITECTURE ALIVE! champions the idea that architecture can sustain and support many lives. For example, this year's programme includes buildings that accommodate essential human requirements like health, housing, travel and even spirituality. Highlights include new buildings Dublin Dental Hospital by McCullough Mulvin Architects, Dublin City Council's award-winning social housing Sean Treacy House by Paul Keogh Architects and Dún Laoghaire-Rathdown County Council's Operations Centre at Ballyogan by DLR Architects Department with Bucholz McEvoy Architects. We also take a fresh look at some classic buildings that have been around for a while, such as Michael Scott's 1952 Donnybrook Bus Depot, and in co-operation with DoCoMoMo Ireland we are delighted to include Andy Devane's 1976 St Fintan's Church, Sutton, in this year's Open House Dublin.
As part of ARCHITECTURE ALIVE! the Irish Architecture Foundation has commissioned photographer Rich Gilligan to document the city's architecture. These images will become the poster campaign for the project and will be exhibited at the RHA Gallery during the Open House Dublin weekend.
Nathalie Weadick, Director of the Irish Architecture Foundation, noted "ARCHITECTURE ALIVE! reveals the fact that architecture inhabits and embodies time, whether in design or construction, use or reuse. Buildings possess a life cycle and they also contain the lives of people. We hope to animate the impact the built environment has on our lives, we want to reveal new design and revisit our past through a dynamic programme that has something for everyone."
As well as building tours, Open House Dublin 2012 includes Open House Junior, a series of creative and lively events to enable young participants to play architect for a day; Open Space walking, cycling and boat tours to explore the spaces between buildings; and Open Minds, a series of talks, discussions and exhibitions about our built environment on the theme of ARCHITECTURE ALIVE!.
The full programme of events will be available free with the Irish Times on Thursday September 20, 2012, and also online at www.architecturefoundation.ie/openhouse. All Open House Dublin events are free of charge. Only a small proportion require pre-booking, which opens on Monday September 24.
Some exciting new additions to this year's programme will be filled by lottery: lottery registration opens on Friday September 20.
For regular updates on Open House Dublin:
• Sign up to the IAF e-newsletter at http://bit.ly/IAFnews000
• Like us on Facebook – www.facebook.com/irisharchitecturefoundation
• Follow us on Twitter – @IAFarchitecture
The Irish Architecture Foundation, who delivered its first Open House Dublin in 2006, has firmly established the project as Ireland's largest architectural event with an estimated 23,000 building visits in 2011. Established in 2005, the Irish Architecture Foundation's role is to be a vibrant and passionate organisation that excites its audiences about the value of architecture.
Open House Dublin is brought to you with support from: Dublin City Council – The Arts Council – Government Policy on Architecture Implementation Programme 2009-2015 – Dun Laoghaire Rathdown County Council – Fáilte Ireland – Office of Public Works – Lyric FM – JCDecaux – Liffey Cruises – Go Sailing – Royal Hibernian Academy. Participating in the Fáilte Ireland Dublin Festivals Season. Part of Open House Worldwide.
Open House Dublin 2012 information from Irish Architecture Foundation
Dublin Buildings : A-K
Dublin Building Designs : L-Z
Location: Dublin, Ireland, western Europe
Dublin Architecture
Dublin Architecture Designs – chronological list
Dublin Architecture Walking Tours : latest Western European architectural walking tour



photo © Ros Kavanagh
Dublin Buildings – Selection
National Gallery of Ireland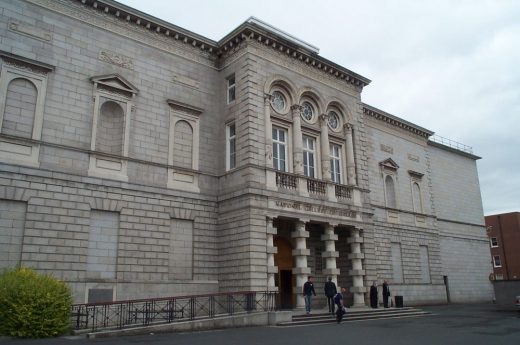 photo By Copyright © 2006 Kaihsu Tai – Copyright © 2006 Kaihsu Tai, CC BY-SA 3.0, https://commons.wikimedia.org/w/index.php?curid=1043367
National Gallery Ireland
Artist studio, Drumcondra, Dublin 9
architecture republic



photograph : Paul Teirney
Dublin artists studio
Dublin Mews Houses
ODOSarchitects



photo : Barbara Corsico
Dublin Mews Houses – added
Dublin house
Carson and Crushell Architects



photo : Henrietta Willliams
Dublin house
Windhover
Ailtireacht
Windhover
Plastic House
architecture Republic
Plastic House
Matilde
Ailtireacht
Matilde house
RIBA Honorary Fellowship 2017 for Nathalie Weadick, Irish Architecture Foundation Director
National Gallery Ireland : Benson & Forsyth Architects
Irish building – National University of Ireland, Galway
Comments / photos for the Open House Dublin 2012 – Irish Architecture Foundation Event page welcome