Soundroom Architecture Competition, Building, News, Design
Soundroom Competition : Design Contest
Soundroom Architecture Contest : Information
13 May 2011
Soundroom Competition
Rehearsal Spaces for Musicians
7 Jun 2011 registration deadline
14 Jun 2011 submission deadline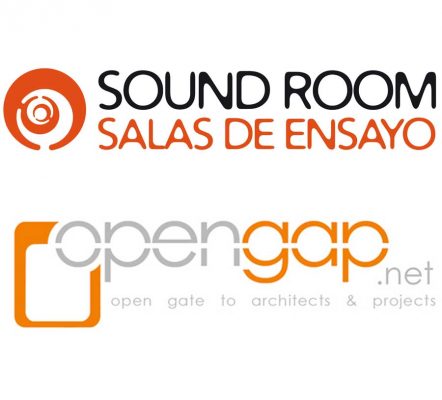 Soundroom was born with the outlook of creating a new concept of unique quality rehearsal spaces for musicians in Madrid. The appeal and originality of the design of these spaces, is valued by the company as an important part of its overall concept.
Therefore, Soundroom has the intention of searching attractive and innovative proposals that provide originality in that sense. The purpose of the competition is to seek proposals that define the distribution of the space within the industrial building that was acquired in Madrid to house these rehearsal spaces.
The selected proposal and team will be able to work in the complete development of the project contained in their proposal after negotiating with the owner. If an agreement is reached, it will be governed by the provisions and rates established in the Professional Association of Architects of Madrid.
The Soundroom Competition is open to all architects, designers, students and interested individuals from all over the world. The proposals may be submitted individually or in teams of up to 5 people.
Jury
Emmanuel Lehmann/ SoundRoom Rehearsal Spaces
Diego Colón de Carvajal/ Architect and Musicians
Victor Navarro Ríos/ Architect
Nacho Garcia Vega/ Musician
Awards
– FIRST PRIZE, 3200 EURO
– 2ND PRIZE, 600 EURO
– 3rd PRIZE, 300 EURO
– MENTIONS, Mentions will not have an economic prize.
Schedule
BEGINNING OF THE COMPETITION: April 01, 2011
ANSWERING OF QUERIES: Answers will be updated through the competition
QUERIES SUBMISSION DEADLINE: April 30, 2011
REGISTRATION 1ST PERIOD: From April 01, 2011, until April 18, 2011
REGISTRATION 2ND PERIOD: From April 19, until May 16, 2011
REGISTRATION 3RD PERIOD: From May 17, 2011 until June 07, 2011
COMPETITION REGISTRATION DEADLINE: June 07, 2011
PROPOSAL SUBMISSION DEADLINE: Until June 14, 2011
JURY EVALUATION PERIOD: From June 15, to July 10, 2011
WINNERS ANNOUNCEMENT: July, 2011
AWARDING OF PRIZES: July, 2011
Fees
Registration fee: 55.00 € + VAT (18%)
1ST PERIOD ( 04/01/2011 to 04/18/2011): 25,00 Euro
2nd PERIOD (04/19/2011 to 05/16/2011): 55 euro
3rd PERIOD 05/17/2011 to 06/07/2011): 75 euro
Competition Language
English and Spanish

More info:
www.opengap.net
[email protected]
Soundroom Competition information from opengap
Location: Madrid, Spain, southwestern Europe
Architecture Competitions
Architecture Contests – Selection
Rio 2016 Olympic Park Competition



image from architect
The Brazilian Institute of Architects of Brazil/Rio de Janeiro (IAB/RJ) has sign a partnership with the City Government of Rio de Janeiro for the International Public Competition for the Rio 2016 Olympic Park's General Urban Plan.
Registration at http://concursoparqueolimpicorio2016.iabrj.org.br from 3 May 3nd to 20 Jun, 2011: Rio 2016 Olympic Park Competition
Busan Opera House Ideas Competition, Korea
Busan Opera House Architecture Competition
Building Competitions : Archive
Comments / photos for the Soundroom Architecture Competition page welcome