RETHINK: 2025 Design Competition, RIBA post-pandemic Architecture Contest News
RIBA 'RETHINK: 2025' Design Competition
9 July 2020
Post-pandemic buildings and cities – RIBA reveals longlist for Rethink:2025 international design competition:
RIBA Rethink 2025 Design Competition longlist
12 May 2020
RETHINK: 2025 Design Competition
12 June 2020: Closing date
RIBA launches international search for post-pandemic design ideas
The Royal Institute of British Architects (RIBA) has today (12 May 2020) launched 'RETHINK: 2025' – a design competition in search of big ideas for our post-pandemic world.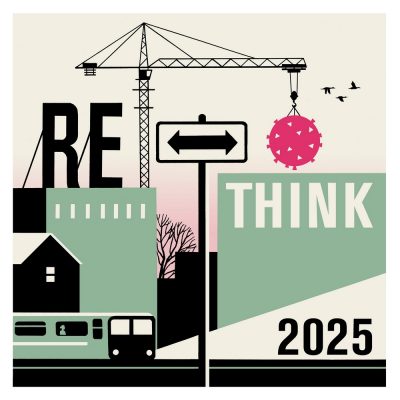 'RETHINK: 2025' Design Competition
With lives across the globe transformed, the RIBA is asking architects and students to consider what life in our new, post-pandemic world could look like by 2025. How will the pandemic have modified the way humans interact with space and one another, and how can design mitigate its worst effects?
The RIBA invites architects and designers to submit positive responses to one or any of the following areas, the future of; healthcare spaces, remote learning, high density living, public transport, high streets vs online shopping, international travel and the use of technology to monitor and control populations.
RIBA CEO, Alan Vallance said: "Now more than ever, we need to design spaces and buildings that contribute to the health and wellbeing of everyone. Architects have a vital role to play in adapting and redefining our environments in a post-pandemic world. We are looking forward to seeing a range of creative responses to the challenges presented by this unprecedented global situation."
The competition judging panel includes design leaders and radical thinkers, including Francine Houben (Creative Director and Founding Partner at Mecanoo), Matt Jones (Principal Designer at Google AI and RIBA Trustee), Sarah Castle (Director and Co-Founder at IF_DO), Ed Clarke (Director of Structural Engineering at Arup), Joanne Averley (London Mayor Design Advocate) and will be chaired by RIBA Journal Editor Hugh Pearman.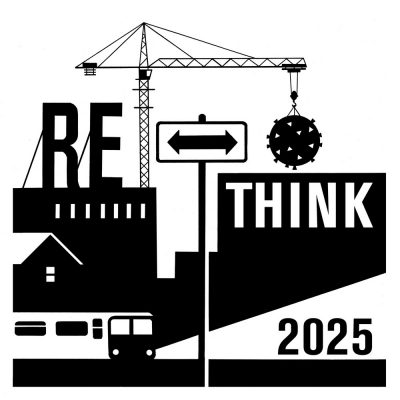 The first prize of £5000 will be sponsored by Arup. There will be a £2000 second prize and £1000 third prize. All winners will be published in the August 2020 issue of the RIBA Journal.
RIBA Journal Editor Hugh Pearman says: "RETHINK: 2025 challenges the architecture community to look five years ahead and to design, realistically and optimistically, for a different and better world to live, work, and socialise in. We know that all the talent and will is out there to achieve this. We want to be exhilarated by your ideas!"
This competition is open to RIBA Members (including Students). For the full brief including details of submission requirements, please visit: www.ribaj.com/rethink2025/enter
Closing date Friday 12 June 2020, 14.00.
The first prize (£5000) of this competition is sponsored by Arup.
RIBA Design Competitions
RIBA Heath Park Competition for a vision of future living – longlist announced
Heath Park, Runcorn, Cheshire: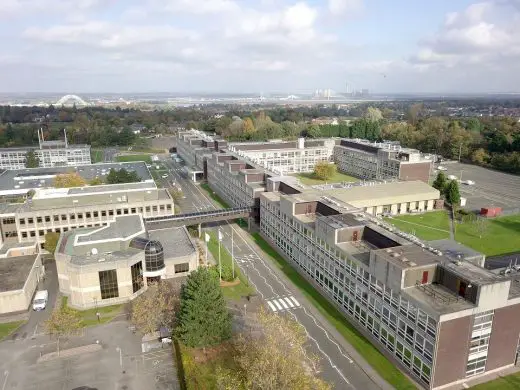 RIBA Vision of Future Living Design Competition
Low Line Design Competition – RIBA Contest in London
Musicity x Low Line London Architecture
Illuminated River in London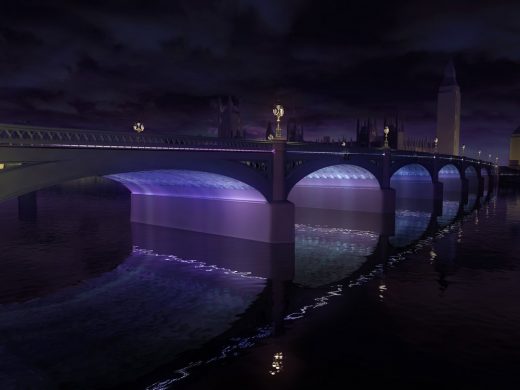 image © Malcolm Reading Consultants and Leo Villareal and Lifschutz Davidson Sandilands
Illuminated River London Bridge Designs
Illuminated River International Design Competition
English Architect Practices
Comments / photos for the RIBA International Design Competition for a Vision of Future Living Design page welcome