Europan 16 – Living Cities, Design Contest, European Architecture Competition
Europan 16 – Living Cities Design Competition
8 Apr 2021
Europan is a competition of ideas followed by implementation processes
The competition is open to professionals of the architectural, urban and landscape design under 40 years of age. Students with a bachelor degree or equivalent can be associates, yet under the condition that the team representative is a graduated architect.
More info and registration on Europan-Europe

9 European countries proposing 40 sites are participating to the Europan 16 edition on a common theme: Living Cities – Metabolic Vitalities / Inclusive Vitalities
The 9 participating countries of the E16 session are: Austria, Belgium, France, Germany, Italy, Norway, Spain, Sweden, Switzerland
The 40 sites are: Agglomération du Niortais (FR), Almendralejo (ES), Aalst (BE), Alzira (ES), Aulnat (FR), Auneuil (FR), Barcelona (ES), Bassens Bordeaux Métropole (FR), Beizama (ES), Biel/Bienne (CH), Bitonto (IT), Carouge (CH), Douaisis Agglo (FR), Esparreguera-Colonia Sedo (ES), Ettlingen (DE), Fagerstrand (NO), Graz (AT), Grenoble (FR), Hjertelia (NO), Istres (FR), Karlskoga (SE), Klagenfurt (AT), La Porte du Hainaut (FR), Landshut (DE), Levanger (NO), Limoges (FR), Linz (AT), Madrid (ES), Namur (BE), Pont-Aven (FR), Quimper (FR), Région de Bruxelles-Capitale (BE), Risøy (NO), Roquetas de Mar (ES), San Donà Venezia (IT), Schwäbisch Gmünd (DE), Selb (DE), Varberg (SE), Västerås (SE), Wernigerode (DE).
Link to the map of the 40 sites proposed: www.europan-europe.eu/en/session/europan-16/sites
Theme
In the conditions of the Anthropocene –a new bio-geological period where human activities on the global scale have a destructive impact on life on earth– how to face climate change and inequalities? How to imagine other possibilities to inhabit the planet Earth?
The Europan 16 theme focuses on living cities as a new paradigm, in which new kinds of synergies can be considered between the environmental, biological, social, economic, cultural and political dimensions.
This paradigm leads us to think in terms of co-evolution and interactions, and to work with regenerative project dynamics, combining metabolic and inclusive vitalities.
Link to the theme: www.europan-europe.eu/en/session/europan-16/topic
Calendar
Launch: April 5th, 2021
Submission: Sept. 17th, 2021 (before 23:59 pm UTC+2)
Results: Dec. 20th, 2021
There is no registration deadline (same than submission)
Link to the calendar: www.europan-europe.eu/en/session/europan-16/calendar
Entry conditions
Europan 16 is open to any team consisting of at least one graduated architect, who may be in association with one or more professionals of the same or related disciplines within the architectural, urban and landscape field (such as architects, urban planners, landscape architects, engineers, artists) or from other relevant fields (such as sociology, geography, biology) and may further be associated with one or more students with a bachelor degree or equivalent (3 years of study) in architecture or related disciplines. The team may also have one or more contributors, who are not considered authors of the project. Every team member must be under the age of 40 years old on the closing date for submission of projects.
There is no limit to the number of participants per team. Multidisciplinary teams are strongly recommended with regards to the sites' issues.
One team can submit a project on different sites in different countries with participation limited to one site in the same country.
Link to the rules: www.europan-europe.eu/en/session/europan-16/rules
Registration form: www.europan-europe.eu/en/session/europan-16/team/registration
The registration implies the payment of a €100- fee. This fee includes one Complete Site Folder and the printing –necessary for the evaluation– of the panels on a rigid support by the national secretariats.
The registration to additional site(s) costs €50- per site.
Submissions
Digital submission is compulsory. It includes the 3 A1 panels (visual elements), a 4 pages illustrated text (max) explaining the link between the project and the theme of the ongoing session as well as the implementation and building processes of the project, also documents proving the eligibility of the team members and finally documents for the communication of the project.
Link to the rules: www.europan-europe.eu/en/session/europan-16/rules
Evaluation
One international jury is organised in each of the 9 participation countries of the session. The jury considers all the projects that comply with the competition rules. Its judgement is final. In the event of non-compliance with the rules, it has discretion whether or not to disqualify the entrant.
According to the country, the jury consists of 7 (or 9) independent members with no relation to a site proposed to the competition and is constituted as follows:
– 2 representatives of the urban order –or 3 in case of a 9-member jury;
– 4 representatives of the architectural and urban design (architects, landscapers, urban planners) –or 5 in case of a 9-member jury–, among which at least 2 architects;
– 1 public figure.
At least 2 out of the 7 members must be foreigners –at least 3 in the case of a 9-member jury.
Link to the composition of the 9 juries: www.europan-europe.eu/en/session/europan-16/jury
Prizes
Winner (1st prize) = 12 000€
Runner-up (2nd prize) = 6000 €
A Special Mention can be awarded to a project considered innovative although not completely adapted to the site. The authors of such proposals do not receive a reward but are part of the several results publications and exhibitions.
Communication of the results
At the national scale of the organizing 9 countries: The results announcement is accompanied with results ceremonies and presentations and/or workshops creating a first contact between the winning teams and the site representatives.
At the European scale: A European event called "Inter-Sessions Forum" is the link between a finishing session (E16) and the beginning of the new one (E17). This forum gathers the winning teams and site representatives of the finishing session (E16) and the site representatives of the new one around the results and first implementation steps of the projects awarded during the last session. Prize-winning projects are exhibited during this forum.
Europan 16 Living Cities images/information received 080421
Belgrade Building Designs
Beko Masterplan
Design: Zaha Hadid Architects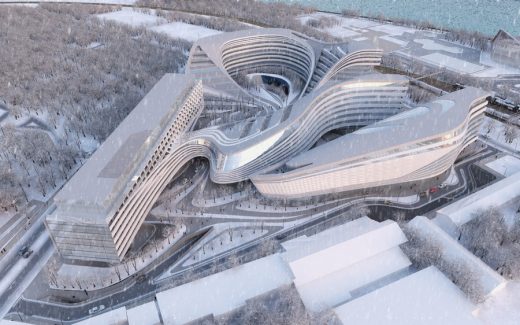 image : Zaha Hadid Architects
Beko Masterplan in Belgrade
Serbian Design Competition:
Centre for the Promotion of Science in Belgrade Architecture Contest
Centre for the Promotion of Science in Belgrade
Centre for the Promotion of Science in Belgrade – Architecture Contest Entry
Design: Sadar+Vuga
CFPS Building Belgrade
Architecture in Serbia
Serbian Architectural Projects
Serbian Architecture Designs – chronological list
Belgrade Architecture Tours – architectural walks by e-architect



photo from guide
Belgrade Architecture Tours
Tupalla Mosque, Tupalla village, Medvegja
Architect: Arber Sadiki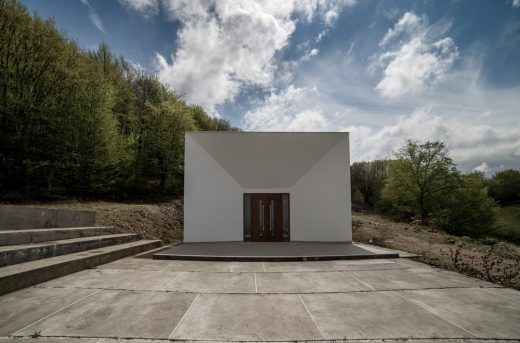 photograph : Albert Salihu
Tupalla Mosque
Beko Masterplan, Belgrade
Design: Zaha Hadid Architects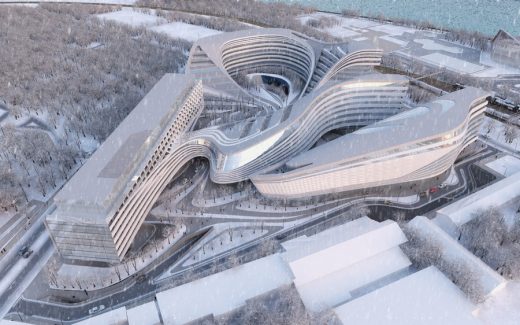 image : Zaha Hadid Architects
Beko Masterplan Serbia
Square Nine Hotel, Belgrade
Design: Isay Weinfeld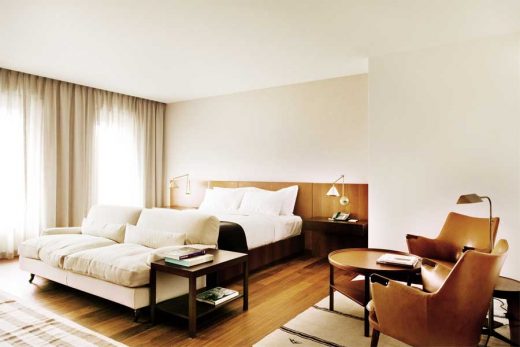 image courtesy of architects practice
Square Nine Hotel Belgrade
Architecture Competitions
Architectural Competitions : links
Architecture Competitions
Micro Nation Challenge 3 Inhabit Competition
Micro Nation Challenge 3 Inhabit Competition
Render of the Year award
Render of the Year award
Render Battle Architecture Competition
Render Battle Architecture Competition
Floating House Ideas Contest
Floating House Ideas Competition
Comments / photos for the Europan 16 Living Cities Design Competition page welcome