COINS Grand Challenge 2019, Global Design Contest Call for Entries, Architecture, Architect
COINS Grand Challenge 2019 News
Design Contest Open for Registration
7 Mar 2019
2019 COINS Grand Challenge
2019 COINS Grand Challenge Competition
Could your idea make our built environment more sustainable? The 2019 COINS Grand Challenge is an opportunity to win funding of over £115k, business support and more. Enter by 12 April at www.coins-grandchallenge.com
This exciting global competition is organised by Construction Industry Solutions Ltd (COINS) to boost innovation within the construction industry. Open to anyone with ideas to improve the built environment – from reducing costs, increasing efficiency, improving sustainability, safety, quality or compliance throughout the built life cycle.
Armelle Coutant, Stanford University: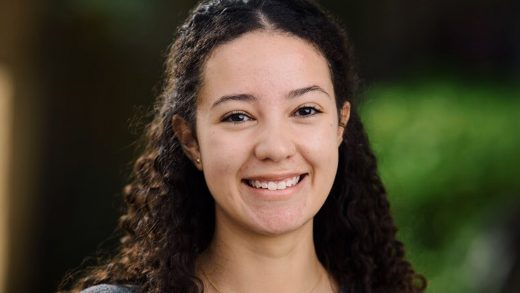 The challenge has two entry categories, either professional (Open Competition) or undergraduate, with a focus on new or emerging technology.
Winning entries to last year's competition included a solution to tackle the growing issue of plastic pollution in our oceans with a concept for bio-integrated marine construction. This was submitted by Armelle Coutant, a student at Stanford University, who won the Undergraduate competition. With degrees in both Biology and Architectural Engineering, her concept was to create connections between various fields to produce new and innovative materials for marine construction:
Interview with Armelle Coutant, Stanford University:

Armelle Coutant, 2018 COINS Grand Challenge Undergraduate winner from COINS GLOBAL on Vimeo.
She comments "The key part of successful coral reef growth is the substrate that they have to attach on. Substrate is an important part of setting up a coral nursery. In the construction industry, attention is starting to draw towards the use of certain types of algae as a base for construction materials as the polymer properties of certain types of algae give strength all while maintaining core flexibility". Armelle continues: "My experience at COINS Grand Challenge was absolutely incredible from start to finish. I especially want to mention how proud I was to meet such brilliant young people as my fellow finalists."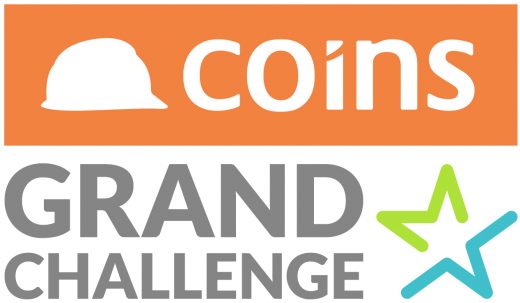 An idea for chemical free plastic extrusion technology to transform plastic garbage into durable plastic timbers used for building and construction, entered by Christian Mwijage from Tanzania, was nominated as runner up in the 2018 Open Competition
There is an impressive line up of judges which will give valuable exposure to ideas entered, these include Head of Corporate Sustainability at Barratt Developments Plc, Sarah Pratt who has worked in environmental management and sustainability for 20 years, read more
All shortlisted entrants will enjoy an expenses paid trip to the Grand Finale at the Imperial War Museum North, Manchester (UK) in June.
Last year, 11 finalists represented 7 countries and a wide variety of ideas. The 2019 contest is now open for entries, with the deadline entries being 12 April – enter online at www.coins-grandchallenge.com
Video
Interviews with Ardalan Khosrowpour, CEO of OnsiteIQ:

Blog by Ardalan Khosrowpour, 2018 winner from COINS GLOBAL on Vimeo.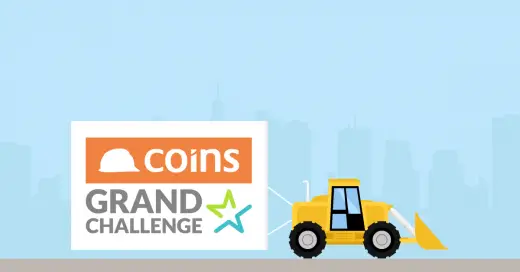 Photo – winner of 2018 competition. New York based Ardalan Khosrowpour, CEO of OnsiteIQ, https://www.dropbox.com/s/l5dqsk2g72ggubb/Ardalan%20Still%202.png?dl=0
COINS
COINS have over 35 years of developing software solutions for construction companies and have over 62 thousand users across the world working in a wide variety of construction sectors.
As COINS have built up their business they are also passionate about giving something back to the construction industry – which is why they organise the challenge.
About COINS Grand Challenge
The COINS Grand Challenge is a global competition for anyone with innovative ideas that have the power to positively impact the built environment, and our society.
Entries will be accepted up to 12 April 2019.
The finalists will travel for free to present their ideas to the judging panel in Manchester, UK on Wednesday, the 12th of June 2019.
The final judging and Gala Dinner & Awards Ceremony will take place on Wednesday, 12 June 2019 in Manchester, UK.
COINS Grand Challenge images / information received 060319
Architecture Competitions
Architecture Competitions
Alternative Designs for Restaurants Contest, from Non Architecture Competitions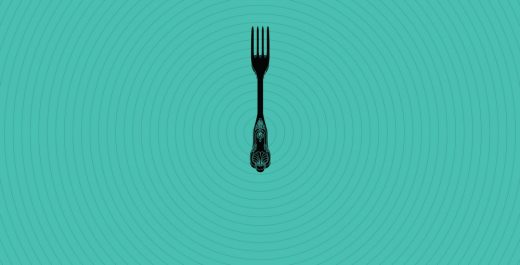 image from architectural contest organisers
Eating – Alternative
The fee is currently 30,00€
The fee goes up in stages, apply now to get lowest price
e-architect offer you a 10% discount on the subscription fee when you enter.
When you click on the link below, hit the 'Have a Discount code?' button
Eating – Alternative Designs for Restaurants Design Competition registration
and type 'earchitect'
Our discount code: earchitect
Big data exposes a widening construction knowledge gap
Designing Buildings Wiki
Solar Decathlon Europe Architecture Competition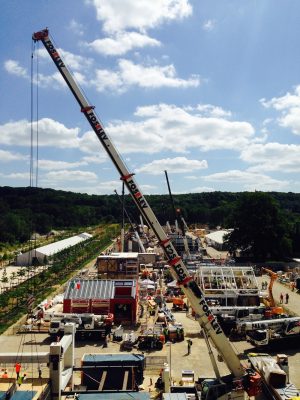 image from architectural contest organisers
Solar Decathlon Europe Competition
Sahara Eco House Contest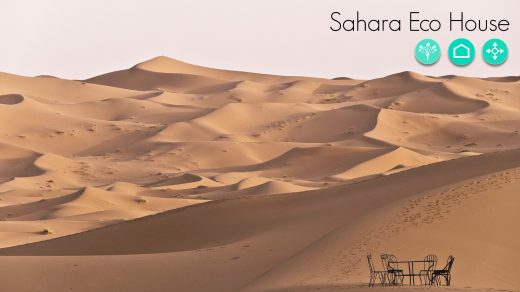 image from architectural contest organisers
Rethinking Competitions – Sahara Eco House Contest
arquideas Architecture Competition
Landscape Observatory Pamukkale Architecture Competition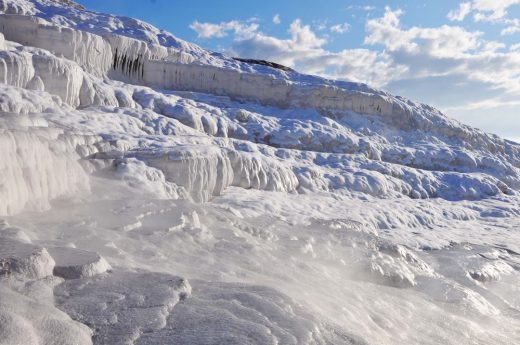 Build A Retirement Community on A Shoestring Competition
Comments / photos for the COINS Grand Challenge 2019 Competition page welcome