Architecture Thesis Of The Year Winner, ATY Architecture Contest 2020 Designs
Architecture Thesis Of The Year
Architecture Thesis Of The Year 2021: ATY
Architecture Thesis Of The Year 2021
1 Sep 2020
Architecture Thesis Of The Year 2020 Winners
The 'Architecture Thesis of the Year | ATY 2020' competition organized by theCharette has been a great success. The competition received over 1000 entries from 104 nations across the world. The crème de la crème of thesis projects from students all over the world, have been selected as the winners.
Top Three Winners:
1st Prize Winner
ISTHME // L e CHAOS SENSIBLE by Dafni Filippa and Meriam Sehimi from Germany took home the top prize with their people oriented project.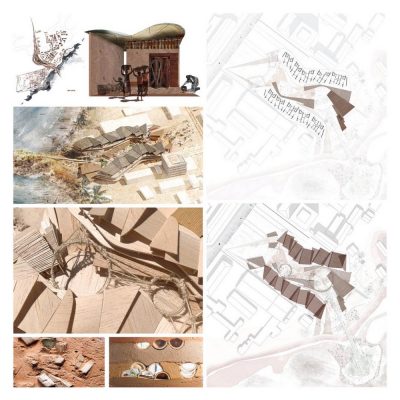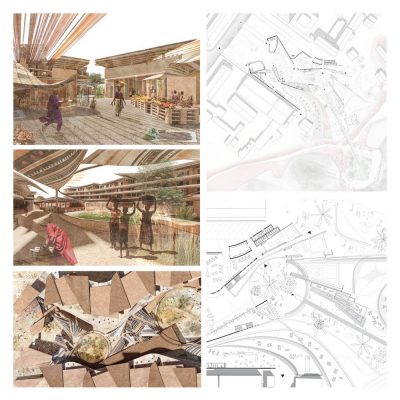 The students from the Technical University of Munich designed a scheme that the jury described as "poetic, based on real-life observations, lightweight and extraordinarily beautiful."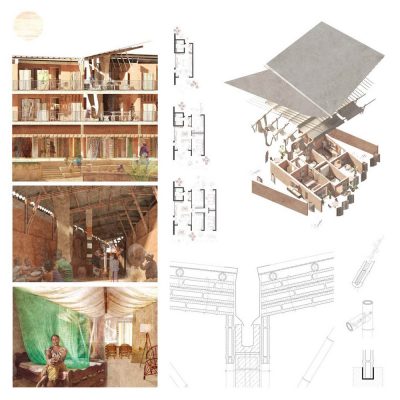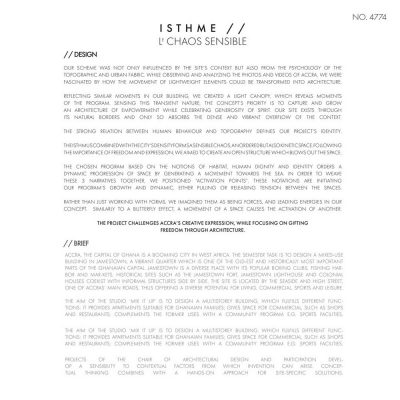 Jurors loved the simplicity and fluidity of the masterplan and how another culture is interpreted. They felt that drawings are adequate, sensitive and stunning.
2nd Prize Winner
Fabiola del Carmen Cruz Ballardo, from Peru, won second place for her project, AMAZONIA TRANS _ TRI _ FRONTERIZA.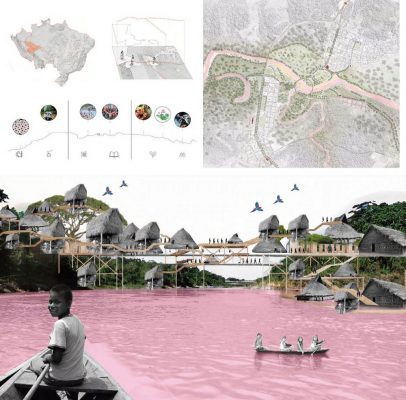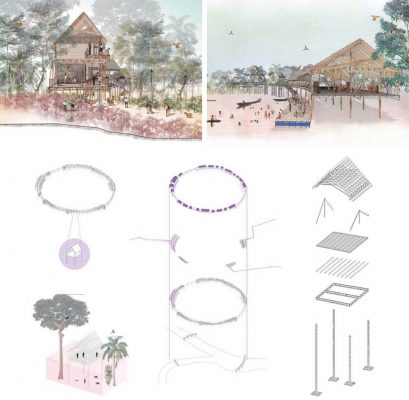 Three countries: Peru, Brazil, Bolivia; and two communities: Mancheron, Yamaha. All separated by artificial borders. Nevertheless, they share a common Amazonian culture.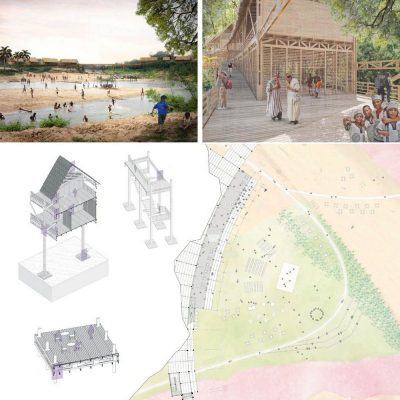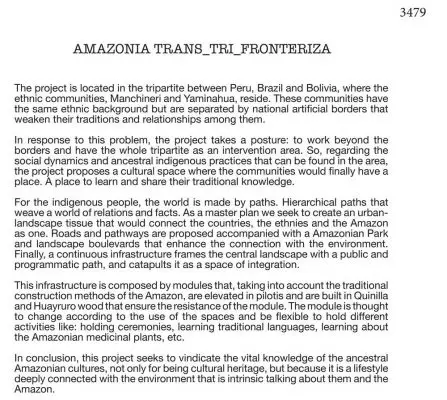 There is a will to unite people in this project, to respect different traditions, to propose different places, uniting past present and future with traditional languages, medical plants and culture. A « bridge » is created to consolidate this place and to respect it through the world: it can be seen like an SOS. Because this project is also implicitly about the amazon forest: calling to save its richness, be it natural or cultural.
3rd Prize Winner
Third place in the competition went to Philip Springall from United Kingdom.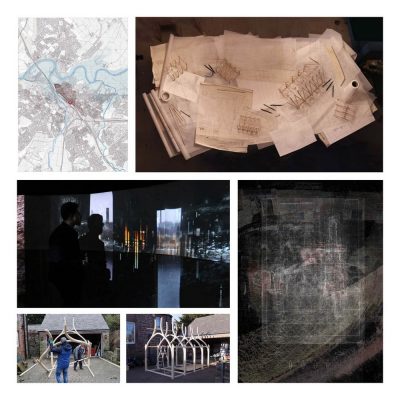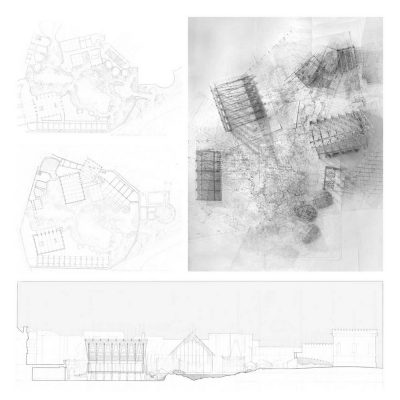 His project is a multidisciplinary exploration of Alzheimer's disease, architecture and neuroscience. Alzheimer's is a progressive disease that slowly strips away the notions of place, memory, identity and the self.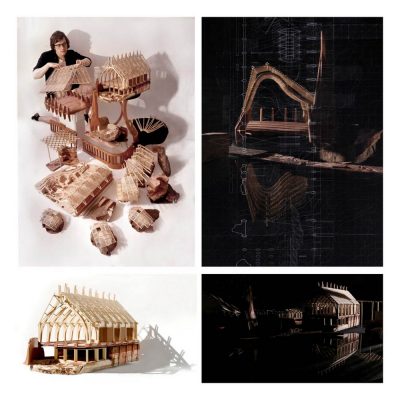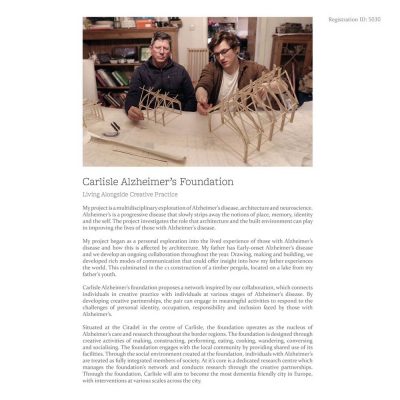 The project investigates the role that architecture and the built environment can play in improving the lives of those with Alzheimer's disease. The jury felt that the project "…contemplates a powerful concept which might have great applications in the real world."
Previously on e-architect:
1 June 2020
Architecture Thesis Of The Year Contest
Competition Brief – https://thecharette.org/architecture-thesis-of-the-year-2020/
PREMISE
the Charette has launched 'Architecture Thesis of the Year | ATY 2020'
– an international architecture thesis competition that aims to extend appreciation to the tireless effort and exceptional creativity of student thesis in the fields of Architecture, Urban Design, Landscape and Restoration. We seek to encourage young talent in bringing their path breaking ideas to the forefront on a global scale.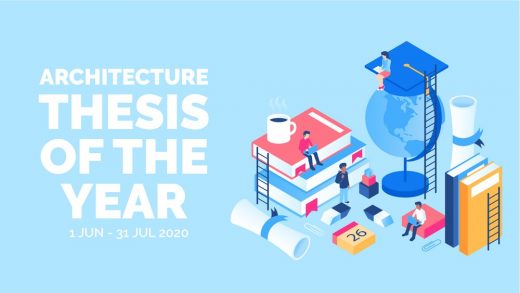 Academic Design endeavors allow the free flow of unfettered ideas – experimental, bold, promising, and unconventional. An intensive architectural discourse and a collaborative design process are essential to develop ingenious solutions to complex problems of the future.
An Architecture Thesis is considered the avant-garde – pushing the boundaries of what is accepted as the norm in the architectural realm. It is the outcome of months of painstaking research and an excruciating design process yet it hardly gets any recognition beyond the design studio. It is imperative to share such revolutionary ideas with the entire fraternity to open up new possibilities of dialogue.
ELIGIBILITY
The competition is open to students of all nationalities and institutions in the fields of Architecture, Urban Design, Landscape and Restoration. All Undergraduate/Bachelors and Graduate/Masters Thesis conducted in the calendar year 2017 – 2020 are eligible to participate.
SUBMISSION
A total of 4 panels of size 30 cm x 30 cm are to be submitted as a combined PDF document, which shall not exceed 5 MB.
Panels 1 to 3: Graphic Representation
These may include, but are not limited to, 3-D views, sketches, sections, isometric views, plans, elevations or any other means of graphical representation. Graphic Representation panels may not include text other than number labels (ex. ① ② ③). The number labels may be defined in text summary on the 4th panel only.
Panel 4: Text Summary
Write a text summary about your thesis project in under 300 words. The project title must be included as the heading of this panel. Your team number should be written in the top right corner of this panel. Any other information which discloses your identity shall lead to disqualification. All text must be in English.
REGISTRATION
Panels There is NO Entry Fee to the competition. The participation is totally free!
● Competition Release – 1 June 2020
● Registration Deadline – 30 July 2020
● Submission Deadline – 31 July 2020
● Results Announced – 31 August 2020
AWARDS
3 Winning Entries and 10 Honorable Mentions will receive an E-certificate from the Charette. These entries will be featured in 'the Charette Journal'. Exclusive interviews of the top 3 winning entries will also be published.
LANGUAGE: English
TYPE: Awards | Call for Submissions
For more information, visit the website –theCharette.org
Architecture Thesis Of The Year: ATY 2020 information / image received 010620
Architecture Competitions
Current Architectural Competitions Selection
Tomb of Waste Architecture Competition

30 May 2020: Standard registration deadline
31 May 2020: Submission deadline
Tomb of Waste Architecture Competition
'RETHINK: 2025' Design Competition
RETHINK: 2025 Design Competition
Call For Submissions: Sustainable Revolution
Call For Submissions: Sustainable Revolution
WAF / PechaKucha 'Isolation Transformed' Design Competition
Isolation Transformed Design Competition
Kaizhou New City International Young Designer Competition, Sichuan, China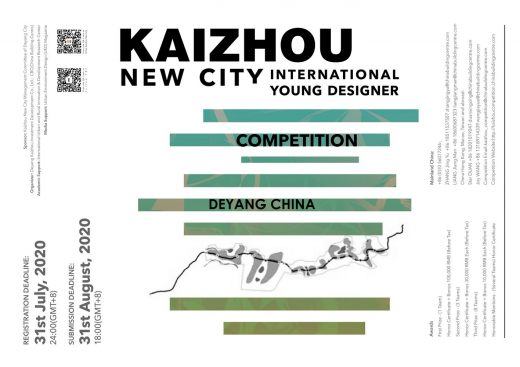 Kaizhou New City International Young Designer Competition
Comments / photos for the Architecture Thesis Of The Year: ATY 2020 page welcome