Eleven Competition, Asian Tourism Architecture, Tonle Sap Lake Images, Prototype, Photo
Eleven Competition in Cambodia
Tonle Sap Lake Cambodia 2015: One Competition, Endless Opportunities! – by Eleven magazine
5 Jun 2015
Cambodia 2015: One Competition, Endless Opportunities!
By Eleven magazine
Location: Cambodia
Eleven Competition Cambodia
Eleven has announce the launch of its inaugural ideas and design international competition based on Cambodia's Tonle Sap Lake: a chance for architects, designers and students to engage in a unique design challenge and help make a difference along the way!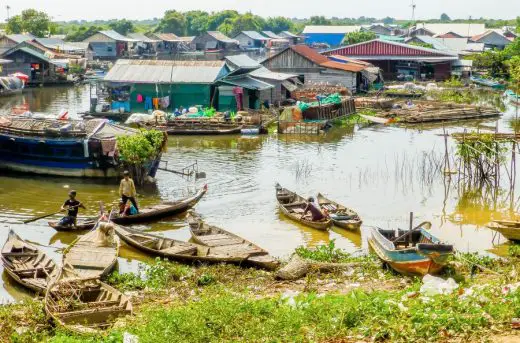 Located just a few miles south from the magnificent Angkor Temples, the Tonle Sap Lake is the largest fresh water basin in Southeast Asia. It boasts a UNESCO biosphere status since 1997 due to its ecological significance as a haven for hundreds of species of birds and fish, many of which are endangered. The lake is also home to more than 1.2 million people living in traditional floating villages. These remote communities migrate seasonally around the basin and rely heavily on its waters for sustenance.
Today, the wellbeing of Tonle Sap´s ecosystem is severely under threat from the national and international price of rapid modernity. As the region develops, high levels of pollution make their way into the lake giving way to epidemic outbursts. This poses a huge threat to the safeguarding of future generations of both wildlife and human population.
The role of the competition is to tackle this problem through a design-led approach. Entries are asked to help deliver change and innovation by submitting a proposal for a floating structure (or structures) for medical aid, research and ecological education. The objective is to protect the Tonle Sap's fragile environment, respect the local culture and ecosystem and empower the communities in becoming better-equipped guardians of this unique biosphere.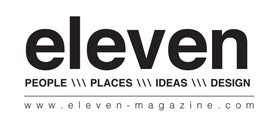 The competition – which opens for registration on the 11th June – is open to anyone who is interested in participating and calls on thinkers, architects, designers, students and multidisciplinary teams around the world to engage, deliver change and drive innovation through design-led solutions. Entries have until September 11th, 2015 at 11:00am UK time to register and submit their proposals for a chance at winning cash prises and exposure. Individuals or teams of up to four people wishing to participate are encouraged to register before the 22nd June, when they will be eligible for an early bird discount.
This Cambodia design competition boasts an impressive jury roster of 12 esteemed leading experts from over seven countries. Among the international panel we find distinguished Seattle based architect Tom Kundig (Olson-Kundig Architects), architecture giants Grimshaw Architects, Ozzy rising star Andrew Maynard, Christine Murray (Editor of the Architecture Review) and representatives from top universities around the world including the prestigious IAAC (Barcelona), the Boston Architecture College and London's Bartlett (UCL).
Aside from a world-class international jury of renowned academics and architects, entries will additionally benefit from extensive media coverage in leading architecture and design magazines and generous awards, which include a total cash prize jackpot of £2500, exposure through exhibitions and participation in future events. In addition, Eleven will also be publishing all entries online on and the public will be given the chance to vote for their favorite, who will bring home the People's Choice award and £500 in cash.
The competition will precede a series of spin-off events, with a publication and international exhibitions being currently planned in venues around the USA, Europe and Cambodia. The winner of the competition will also have the possibility of directly engaging with a real-life project as Eleven is working towards facilitating and delivery a live design on site.
The event is run in support of the Angkor Hospital for Children (AHC), Cambodia. Proceedings from the profits made through the competition will be given as a charitable donation to the AHC in support of their noble cause in the safeguarding of children in need.
Eleven was founded by Dr Andrea Verenini earlier this year as a global platform for facilitating international design-led think-tanks in solving problems around the world.
"We believe design has a major role in shaping lives", explains Andrea who has a PhD in Architecture and Urban Regeneration. "Competitions have many virtues; they encourage innovation and foster talent, but most importantly they raise awareness on global issues whilst suggesting possible actions."
Already, the group is gaining popularity in the international media and prominent architectural and academic institutions worldwide.
More information can be found on the competition's website: eleven, where registrations for the events are currently being taken.
Cambodia 2015: One Competition, Endless Opportunities! images / information from Eleven Competition
Location: Cambodia, Southeast Asia
Building Trust International Projects in Cambodia
Sustainable Housing Solutions for Cambodia
Design: Building Trust International, Habitat for Humanity and Karuna Cambodia
Location: Phnom Penh, Cambodia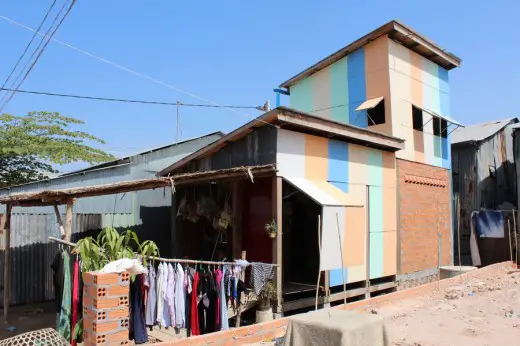 Sustainable Housing Solutions for Cambodia
Building Trust International Design Competition
Cambodian Sustainable Housing Design Competition
Eco-tourism Interpretation Centre, Cambodia
Bear Rescue Centre in Cambodia
Buildings in Cambodia
Buildings in Cambodia – recent posts
Safe Haven Buildings, Ban Tha Song Yang
Rintala Eggertsson Architects



photo : Pasi Aalto / Tyin Tegnestue
Safe Haven Orphanage
Cambodia Buildings



photo © Tom Ravenscroft
Comments / photos for the Cambodia 2015: One Competition, Endless Opportunities! page welcome
Website : Cambodia