Diagonal by Pininfarina Fortaleza, Ceará waterfront apartments, New Brazilian luxury property images
Diagonal by Pininfarina in Fortaleza
28 April 2023
Pininfarina Selected to Design Luxury Waterfront Condominium in Northeastern Brazil
Location: Fortaleza, Ceará, Brasil
Miami-based Design Team Unveils Concept for Residential Tower, Diagonal by Pininfarina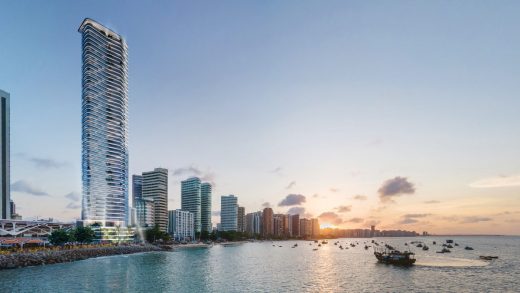 Address: Av. Beira Mar, 4530 – Mucuripe, Fortaleza – CE, 60165-121, Brazil
Diagonal by Pininfarina in Fortaleza, Brazil
Fortaleza, BR. –– April 19th, 2022 –– International design firm Pininfarina, known around the world for bringing its distinct automotive heritage and sleek aesthetic to the built environment, is pleased to announce its latest project in Brazil: a 53-story, branded residential tower, Diagonal by Pininfarina. Located along the scenic and culturally robust Fortaleza waterfront, the landmark building will capture the soul and values of the traditional city, while incorporating elements of Pininfarina's renowned Italian design influence.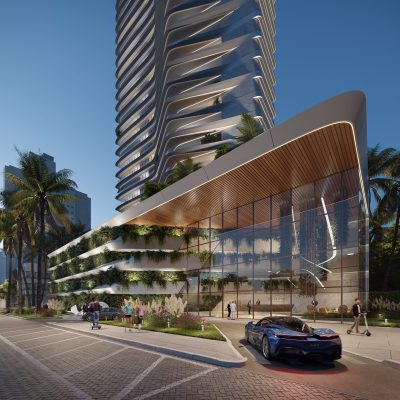 "Diagonal by Pininfarina is located in a unique area of Fortaleza, which inspired us to create something that would speak to the neighborhood's heritage while serving as a catalyst for the city's continued urbanization," says Paolo Trevisan, Vice President of Design at Pininfarina of America. "Our goal was to bridge the past, present, and future of the bustling community with an engaging concept that fosters interaction, reinforces connections to nature, and champions sustainability from the inside-out."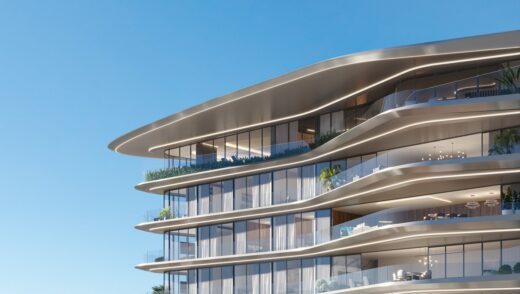 Soon to be one of the tallest towers in Northeastern Brazil, Diagonal by Pininfarina celebrates Diagonal's 40th anniversary in real estate with the highest standards of excellence in design and spatial strategy, bringing together a market-leading mix of elegance, boldness, and efficiency.
Embracing the picturesque ocean landscape, the new luxury residence will feature a curved façade, reminiscent of waves crashing on the shore below. Its organic shape, inspired by the smooth lines and proportions of high-end nautical design principles, appears to ripple in the wind.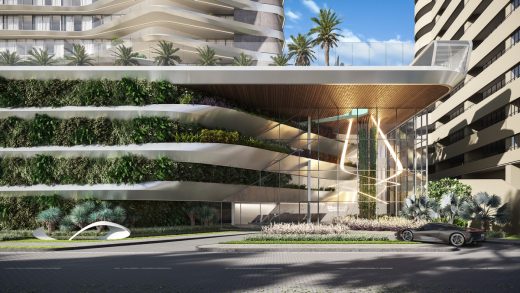 Designed with the resident's wellbeing in mind, each of the 47 apartment units will feature floor-to-ceiling windows and large terraces that allow for abundant natural light. The unobstructed views help to create the perception of continuity between the bright interior and exterior, connecting the living spaces with the surrounding nature, ocean, and sky to elevate the human experience across every residence within the building.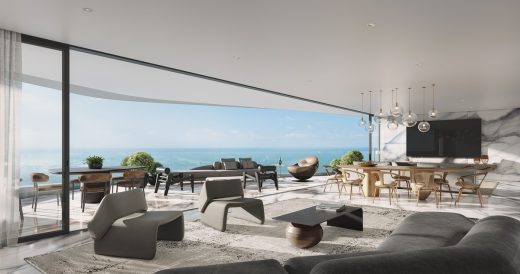 The strategic use of a living green façade –– which tapers upward from the lush base of the tower –– will offer a rainforest-like oasis at the heart of Fortaleza's urban fabric and serve as a key driver for the city's continued urban afforestation and regeneration efforts.
"Fortaleza is rapidly growing without sacrificing the environment or the quality of life for the residents, and we knew the concept for our first partnership with Diagonal needed to reflect those values––the result is a resilient, inclusive, and sustainable development that will set a new standard for the city's waterfront regeneration," says Samuele Sordi, Chief Architect at Pininfarina. "Our team approached the design process with a performance-oriented mindset which allowed us, in collaboration with Molegolar, to re-imagine the connection between the ocean and city."
Seeking to infuse the spirit of the community alongside the natural landscape into the project, the Pininfarina-custom designed lobby is enveloped in glass and serves as a welcoming transition point from busy street to relaxing home. In addition, it can be transformed into a gallery encouraging inclusivity and engagement between residents and neighbors.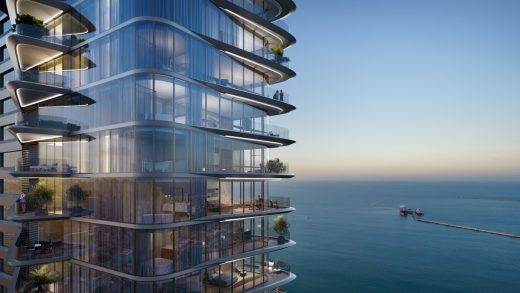 As residents ascend the tower's spectacular heights, each full-floor apartment is prefaced by an individual, private elevator lobby. Cab doors open to these transitional spaces, customized to fit each resident's needs and stylistic tastes. The expansive four-bedroom units include three standard-sized rooms and one primary suite. Extending out from the central living area, the private terrace is illuminated by an integrated, smart lighting system that creates a pleasant, outdoor reprieve from dawn to dusk. Residents will be able to enjoy sweeping views of the ocean below and enjoy indoor-outdoor living in an effort to promote feelings of peace, relaxation, and physical wellbeing.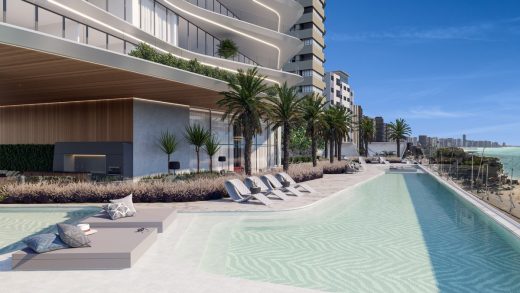 Further enhancing the experience of the vertical community, residents-only amenity areas, complete with exciting activities and state-of-the-art facilities, encourages a cross-generational leisure environment. The extensive range of amenity offerings encourages a careful attention to both spirit and body, equally suited for quiet relaxation as it is for Wi-Fi-enabled remote co-working space.
"Diagonal by Pininfarina marks the beginning of our company's 40th anniversary and this is one of the reasons why the residential tower will be the first in our history to bear the company's name. We are thrilled to celebrate our heritage in providing innovation, technology, and comfort with this unique development that speaks to our company's values" says João Fiúza, President of Grupo Diagonal.
Diagonal by Pininfarina is slated to start construction in September 2023 and estimate to be completed in September 2028.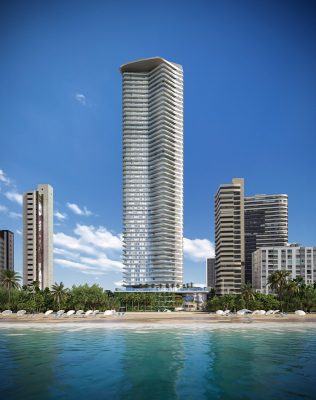 Diagonal by Pininfarina, Fortaleza – Design Team
About Pininfarina
Global icon of Italian design and lifestyle, with offices in Italy, United States, China and Germany, Pininfarina is recognized for its unparalleled ability to create timeless beauty through its values of elegance, purity, and innovation. Founded in 1930 as luxury car designer and among the world leaders in automotive design, such as Ferrari, Maserati and Rolls-Royce, Pininfarina has developed a prestigious multidisciplinary design portfolio that includes more than 1,200 projects in automotive and more than 600 in product and user-experience design, as well as architecture, interiors, nautical, aviation and any transportation design.
Pininfarina is recognized within the Top Architectural Studios worldwide for Branded Residences. Through its unique architecture approach that emphasizes quality, and the human experience at all scales, Pininfarina has received several prestigious national and international awards. Among the most notable and recent projects, Cyrela and Heritage by Pininfarina in Brazil, Torre Designo and Light Towers in Mexico, Millecento and The Concours Club in Florida, USA and many more.
In 2021 and 2022, Pininfarina of America's design studio was certified among the top Great Place to Work in the United States, where it counts offices in Miami and New York City.

About Molegolar
Molegolar designs resilient, high-efficiency residential buildings that can be composed of flexible modules which can function as independent units but offer the possibility of being combined to each other to form apartments of different sizes on any floor, at any time.
This approach allows developers to tailor their offering to what demand wants in terms of space, resulting in a broader target market, accelerating sales, and reducing investment risks.
The process is reversible so that the apartments can adapt to the space needs and financial situation of the user throughout their lives, expanding or reducing their housing by attaching or detaching modules.
This new approach also brings new sales arguments, allows partial foreclosures, and is ecological, as it optimizes built-up areas in cities by allowing for the reuse of idle spaces, promoting densification, among other environmental gains and social benefits.
* It is modular from a design perspective, not to be confused with prefab modular construction.
Molegolar has been a strategic partner of Pininfarina in the Brazilian market contributing to the efficiency of projects with its architectural intelligence technology for space integration and flexibility.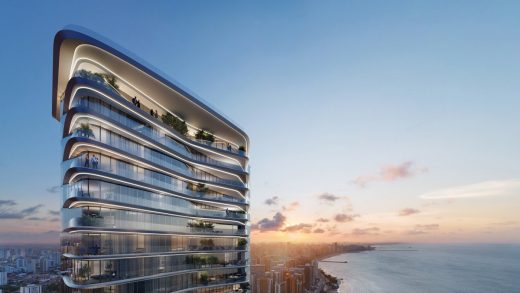 About Diagonal
A reference in the Brazilian real estate market, Diagonal has been surprising and realizing dreams for more than 40 years. With the aim of surprising, the construction company transformed the landscape of Fortaleza city through high standard projects, which have the credibility of world-renowned architects and landscapers, such as Italian, American, Uruguayan offices, among others.
Over four decades of excellence, technological innovations and recognition in the area of civil construction, Diagonal has already built more than 2,000,000.00 m² and has delivered more than 10.000 units of real estate, impacting the lives of more than 20 thousand people. The company stands out for its bold projects, refinement of finishes and rigor in the execution of works. Most active in the state of Ceará, it is one of the largest construction companies and developers in the Brazilian Northeast, being the only one in the North-Northeast of Brazil to be certified NDT-1.
It is a company that was born big and has an imposing DNA. It's been four decades dictating the pace of the sector in the region, like the first Pininfarina in the Northeast; pioneering in buildings with skydrive concept in Ceará; or the landmark of the development with housing on demand in Fortaleza
Diagonal by Pininfarina in Fortaleza, Brasil – Ceará waterfront luxury apartments images / information received 280423
Location: Feira de Santana, Bahia, Salvador, Brasil
Architecture in Brazil
Brazilian Architecture Design – chronological list
Bahia house, São Paulo, Brazil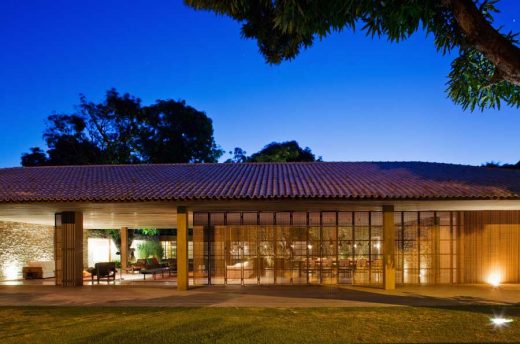 photo courtesy of architects
Bahia house
Guaeca House, São Sebastião
Design: AMZ Arquitetos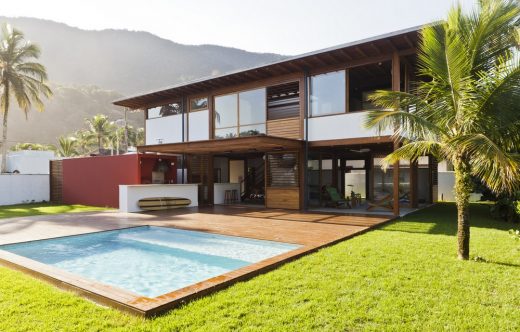 photo : Maíra Acayaba
Guaeca House in São Sebastião Brazil
Rio House, Rio de Janeiro
Design: Jacobsen Arquitetura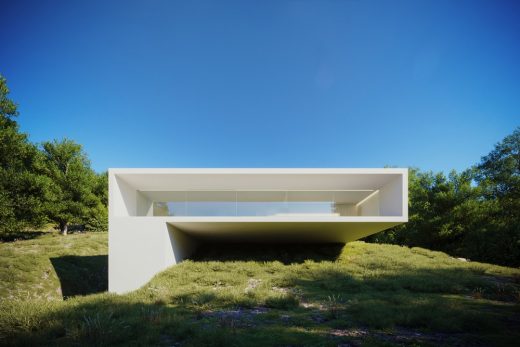 image : Omega Render
Rio House near Itanhangá Golf Course, Rio de Janeiro
Planet Word Museum,Washington, D.C., USA
Design: Beyer Blinder Belle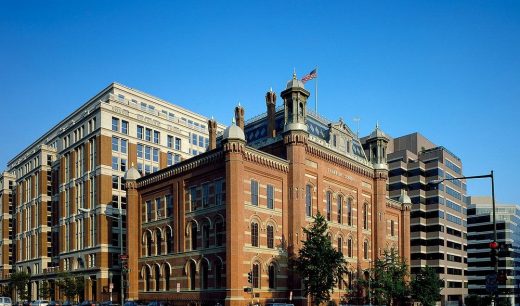 photographs in the Carol M. Highsmith Archive, Library of Congress, Prints and Photographs Division
Planet Word Museum
Take action to save our planet
Comments / photos for the Diagonal by Pininfarina in Fortaleza, Brasil – Ceará luxury apartments page welcome