Rennie Mackintosh Architect, Glasgow, Scotland, Books, Scottish Architecture
Rennie Mackintosh Books
Architecture Publications – Famous Scottish Architect
Rennie Mackintosh Architect Books
Charles Rennie Mackintosh, Architect
born 1868, Glasgow
CR Mackintosh died London, England 1928.
Rennie Mackintosh – key book
C.R.Mackintosh: the Poetics of Workmanship


David Brett
£10.95
1991, Reaktion Books, 152pp, paperback
Rennie Mackintosh books
The Glasgow School of Art



The Glasgow School of Art: Charles Rennie Mackintosh
(Architecture in Detail Series)
James Macaulay (Editor)
List Price: £9.95
Our Price: £6.97
Phaidon Press, 2002, 58pp, paperback
Usually dispatched within 24 hours
ISBN: 0714842214
The "Architecture in Detail" series comprises books that focus on individual buildings noted for their exceptional character, innovative design or technical virtuosity. Each volume contains a text by a respected author, a sequence of colour and black-and-white photographs and a set of technical drawings and working details. One of the great works of Arts and Crafts architecture, the Glasgow School of Art is a synthesis of opposites: austere and delicate, dark and light, derivative yet innovative. While the towering outer wall seems to echo the Scottish baronial tradition and the exterior impression is one of imposing grandeur, the interior is a lively and complex set of spaces.
Mackintosh's Masterworks: Glasgow School of Art
William Buchanan
Chambers, 1995, 224pp, paperback
Limited availability
ISBN: 0550225706
Rennie Mackintosh Book 1 Used & New from £8
Charles Rennie Mackintosh: Architect, Artist, Icon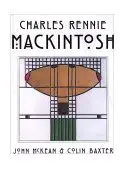 John McKean & Colin Baxter (Photographer)
2000, Voyageur Press (USA)
Hardcover 160 pp
31 Oct 2000
Publisher: ISBN: 0896585190
Dimensions (in inches): 0.86 x 12.18 x 9.64
McKean, professor of architecture at the University of Brighton, and photographer Colin Baxter provide an in-depth overview of the Scottish architect, painter, furniture designer, and graphic artist Charles Rennie Mackintosh (1868-1928). Scarcely dead before art critics began calling him a pioneer of modernism, the United Kingdom's master of art nouveau, and the last great Victorian architect, Mackintosh's reputation has withstood the test of time.
Charles Rennie Mackintosh Book
The Quest for Charles Rennie Mackintosh
John Cairney
£16.99
The Quest for Charles Rennie Mackintosh – the first full-scale biography of the architect and artist. Thirty years in the making, John Cairney's personal approach sheds unexpected light on this complex Victorian Glasgwegian, and uncovers the talent and passion that set him apart in his own time.
Luath Press
Arts and Crafts Masterpieces: by Edward Prior, Charles Rennie Mackintosh and Bernard Maybeck: St.Andrew's Church, Roker, Sunderland, 1905, Glasgow School of Art, Glasgow, 1909, First Church of Christ Scientist, Berkeley, California, 1910 (Architecture 3s S.)



Trevor Garnham, Beth Dunlop, James Macaulay
List Price: £19.95
Amazon's Price: £13.97
1999
Media: Hardcover
Manufacturer: Phaidon Press
Rennie Mackintosh Book
Arts and Crafts Houses: By Charles Rennie Mackintosh, CFA Voysey and Greene and Greene: Hill House, Helensburgh, Scotland, 1903, The Homestead, Frinton-on-Sea, 1905, Gamble House, Pasadena, California, 1908 (Architecture 3s S.)


James Macaulay
Phaidon Press
Hardcover – 1999
List Price: £19.95
Our Price: £13.96
From the Publisher:
Part of a series that places buildings within their historical context, this text considers three Arts and Crafts buildings: Hill House, Helensburgh in Scotland; The Homestead, Frinton-on-Sea in Essex; and Gamble House in Pasadena, California. It includes specially produced technical drawings.
Rennie Mackintosh Book
Tea and Taste: the Glasgow Tea Rooms 1875-1975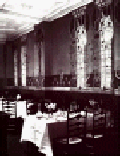 Perilla Kinchin
Used & New from £9.95
White Cockade Publishing, 1991, 208pp, hardcover
Limited availability
ISBN: 0951312421
Times Literary Supplement
an expert and seamless combination of social analysis and art criticism –This text refers to the Paperback edition.
C. R. Mackintosh Society Newsletter
a book.. which no Glaswegian nor social or design historian of the 19th or 20th centuries in Britain can afford to be without –This text refers to the Paperback edition.
Rennie Mackintosh book
New edition
Tea and Taste: the Glasgow Tea Rooms: 1875-1975
Perilla Kinchin
Our Price: £14.95
2 Used & New from £6.29
White Cockade Publishing, 1996, 207pp, paperback
Special order
ISBN: 095131243X
Rennie Mackintosh book
Key Rennie Mackintosh Buildings
Glasgow Herald
Glasgow School of Art
Hill House
House for an Art Lover
Willow Tea Rooms
Hunterian Gallery
House for an Art Lover, Bellahouston Park, Glasgow



building image from Rennie Mackintosh Tours
Rennie Mackintosh is recognised as one of the World's great architects
Comments / photos for the Rennie Mackintosh Books page welcome