2013 Restaurant & Bar Design Awards Winners, Architects, Architecture Images
Restaurant & Bar Design Awards News
Interiror Architecture Competition – 2013, England, UK
18 Jun 2018
Restaurant & Bar Design Awards 2018 – Shortlist
Restaurant & Bar Design Awards 2018 Shortlist
16 Feb 2014 + 15 Sep 2013
Restaurant & Bar Design Awards Winners
Overall Winners for 2013
Best bar:
Atrium Champagne Bar, London, UK
Design: Foster + Partners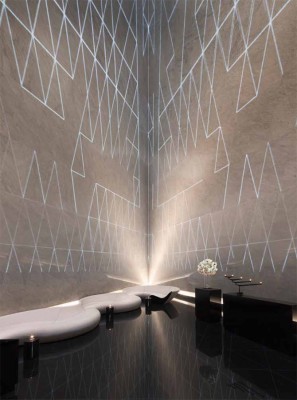 Best restaurant:
Höst, Denmark
Design: NORM Architects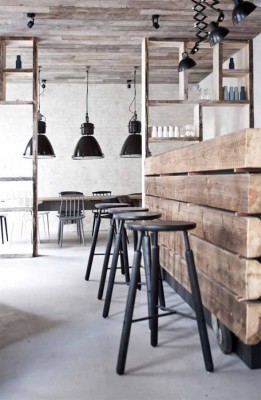 About the Restaurant & Bar Design Awards Winners
The Restaurant & Bar Design Awards, now in its fifth year, is one of the most innovative and prestigious events in the hospitality and design world. Judged by the biggest personalities in the world of design, hospitality and lifestyle; the Awards this year attracted 670 projects from across the globe. The Winners were announced at the Farmiloe Building in London on the evening of the 12th September 2013.
Restaurant & Bar Design Awards – Winners for the Americas
Americas (Bar)
The Living Room, USA
Skylab Architecture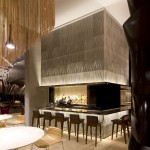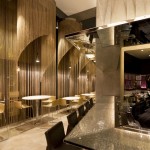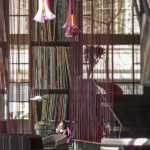 Americas (Restaurant)
Workshop, USA
Soma Architects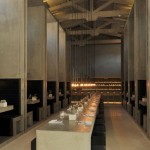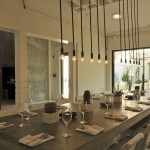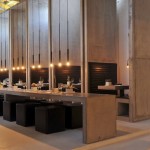 Winners for Asia
Asia (Bar)
Cronus, Japan
Doyle Collection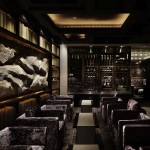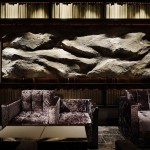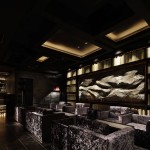 Asia (Restaurant)
Restaurant & Bar Design Awards – Winners for Australia & Pacific
Australia & Pacific (Bar):
Alfred & Constance, Australia
Derlot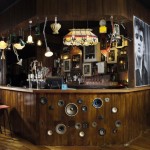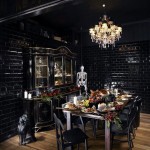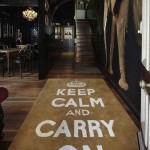 Australia & Pacific (Restaurant)
The Century, Australia
Paring Onions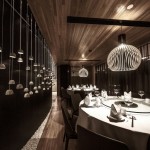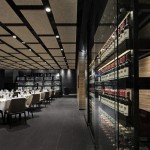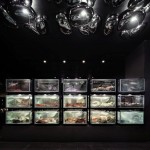 Winners for Europe
Europe (Restaurant)
Hooest, Denmark
Norm Architects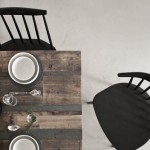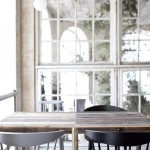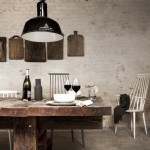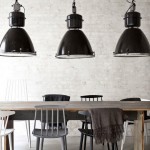 Europe (Bar)
Rocambolesc Gelateria, Spain
Sandra Tarruella Interioristas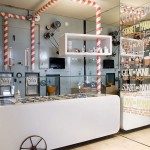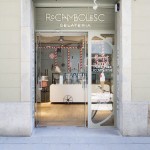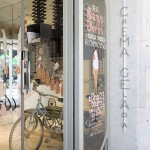 Canteen Winner
Third Wave Kiosk, Australia
Tony Hobba Architects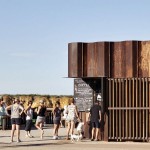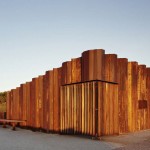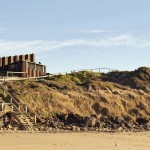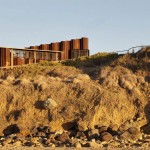 Identity Winner
Eyescream & friends, Spain
Estudio m Barcelona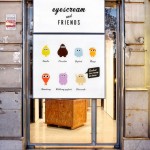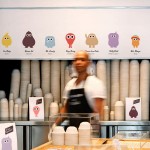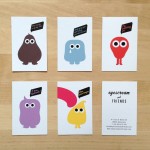 Lighting Winner
The Feast, China
Neri&Hu Design & Research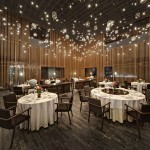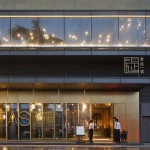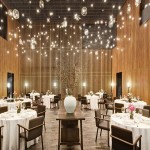 Middle East & Africa (Bar) Winner
Middle East & Africa (Restaurant)
Little Italy, Israel
Opa Studio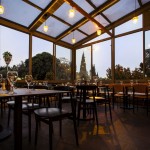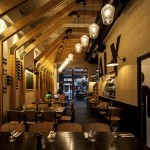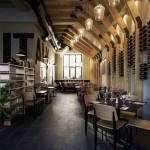 Multiple bar or club
Baroosh, Marlow, Buckinghamshire, UK
Harrison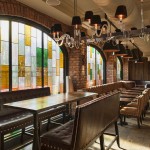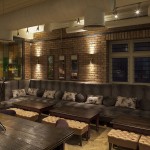 Multiple restaurant
Piccolino Cicchetti, Mayfair, London
Robert Angell Design Studio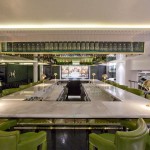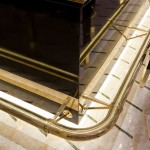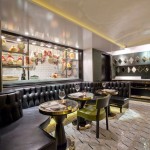 Pop Up
The Wahaca Southbank Experiment, UK
Softroom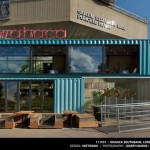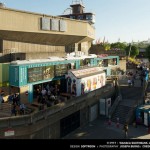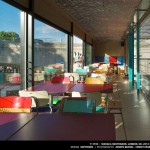 Pub
Newman Street Tavern, 48 Newman St, London W1
Concorde BGW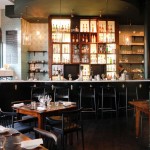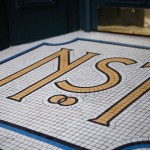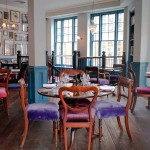 UK Winners
Standalone bar or club:
The Lost & Found, 8 Bennetts Hill, Birmingham
Kai Design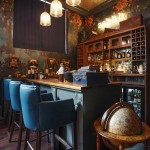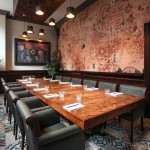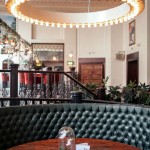 London Bar:
London Restaurant:
Restaurant or bar in a heritage building:
Apero Restaurant & Bar, South Kensington, London
Dexter Moren Associates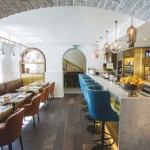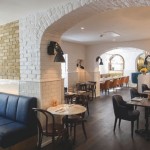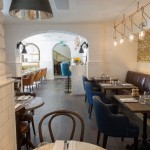 &Kitchen Table – Bubbledogs, London
B3 Designers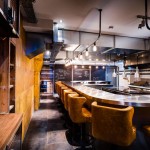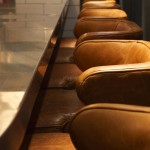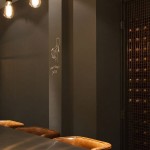 Restaurant or bar in a hotel:
Atrium Champagne Bar
Foster and Partners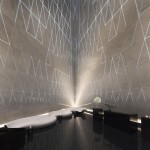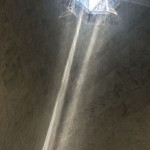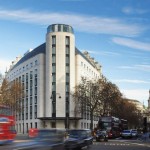 Fast / casual:
Kerbisher and Malt, Ealing
Alexander Waterworth Interiors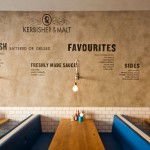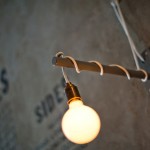 Restaurant or bar in a transport space:
Jamie's Italian, Gatwick Airport
Blacksheep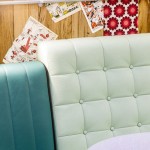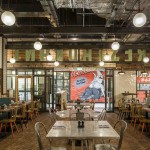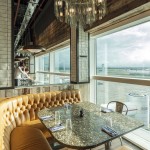 Pub:
Newman Street Tavern
Concorde BGW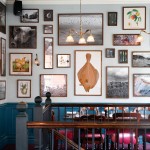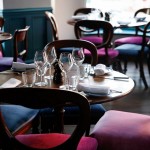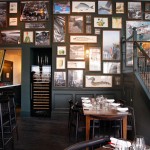 Multiple Restaurant:
Piccolino Cicchetti, Mayfair, London
Robert Angell Design Studio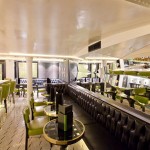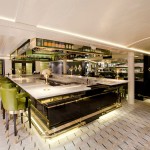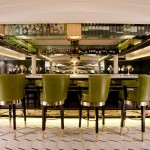 Burgers & Cocktails by Giraffe, 35 James St, London W1
Harrison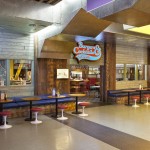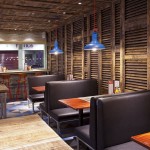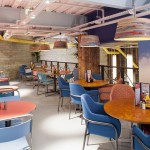 The Corner, Selfridges, 400 Oxford St, London W1
Stiff & Trevillion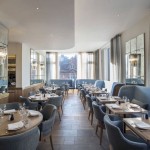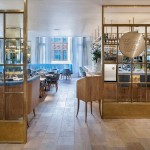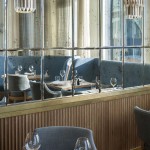 9 Jan 2013
2013 Restaurant & Bar Design Awards
London, 9 January 2013 – 2013 Restaurant & Bar Design Awards INTERNATIONAL CALL FOR ENTRIES The 2013 Restaurant & Bar Design Awards are now open for entries, inviting submissions from the world's leading architects, interior and lighting designers and hospitality operators. An independent annual awards programme, the Restaurant & Bar Design Awards is the only international concept of its kind, dedicated exclusively to celebrating the best food and beverage spaces from around the globe, in all types of environments including hotels, transport, business, culture, leisure and retail.
Now in its fifth year, the awards have become a prominent event in both the design and hospitality industry calendars. Upon the launch of the 2013 awards programme, Marco Rebora, Founder of the Restaurant & Bar Design Awards, said: "It is with great pleasure that we launch the fifth Restaurant & Bar Design Awards to recognise innovation and design excellence in the world's most interesting restaurants and bars. In 2012 we received double the entry numbers of the previous year, from more than 60 countries, showing that competition is becoming ever stronger. With another fantastic judging panel, we look forward to what is set to be our most exciting awards programme yet."
The 2013 awards are open to design projects completed between 1st January and 31st December 2012. A project entry must be a collaborative submission from both the design studio and hospitality operator. Entries across 21 categories will be judged by a panel of highly influential design, food, lifestyle and hospitality personalities, including: The Times (UK) Restaurant Critic, Giles Coren; Chef Restaurateur, Tom Aitkens; JIA Boutique Hotels owner, Yenn Wong; and Moooi Founder and CEO, Casper Vissers. Also judging the awards, Tamara Lohan, Founder of Mr & Mrs Smith, said: "The Restaurant & Bar Design Awards plays an important role in commending the best of the best spaces to eat and drink, demonstrating that design excellence is vital in creating alluring environments which strike the perfect balance between style, substance and quality.
I am delighted to be a judge for the 2013 awards and having seen so many hotly anticipated new openings around the world in the last year, I very much look forward to a challenging judging process." All awards entries must be submitted online by 14th April 2013, with shortlisted projects to be announced on 24th June 2013.
For full entry guidelines and further information please visit www.restaurantandbardesignawards.com. Award winners will be announced at a ceremony and party in central London in late September 2013.
2012 Restaurant & Bar Design Award Winners
A Cantina



Category: Best Restaurant Location: Spain Designer: Estudio Nomada
Baker D Chirico



Category: International Australia & Pacific Location: Australia Designer: March Studio
Café Kureon



Category: International Asia Location: Japan Designer: Kengo Kuma & Associates
Cocteau



Category: International Middle East & Africa Location: Lebanon Designer: Gatserelia Design
CUT
a href="/images/jpgs/awards/cut_restaurant_i090113.jpg" target="_blank" rel="noopener noreferrer">


Category: UK Restaurant or bar in a hotel Location: UK Designer: Thierry Despont
Dirty Martini



Category: Multiple bar or club Location: Hanover Square, UK Designer: Grapes Design
fasano Las Piedras



Category: International South & Central America Location: Uruguay Designer: Isay Weinfeld
Graffiti



Category: International Europe Location: Bulgaria Designer: Mode
Holburne Garden Café



Category: Restaurant or bar in another space Location: UK Designer: Softroom
Les Grandes Tables de L'ile Seguin



Category: UK & International Pop up Location: France Designer: 1024 Architecture
Nopi



Category: UK & International Identity Location: UK Designer: Here Design
Pizza Express



Category: UK Multiple restaurant Location: Plymouth, UK Designer: Baynes & Co
Pump Room



Category: International N. America & Canada Location: USA Designer: Yabu Pushelberg
The Coach House


Category: UK Café or fast food Location: UK Designer: SHH
The Drift



Category: UK Standalone bar or club Location: UK Designer: Fusion Design and Architecture
The Plough



Category: UK Pub Location: Clapham, UK Designer: Harrison
Viet Hoa Mess


Category: UK Standalone restaurant Location: UK Designer: Vonsung
W Lounge & Bar



Category: UK & International Location: UK Designer: MBLD
Zizzi



Category: UK Restaurant Location: Leeds, UK Designer: DRaw
2013 Judges
Anne Kyyrö Quinn / Architectural Textile designer, Anne Kyyrö Quinn
Casper Vissers / Founder and CEO, Moooi
Chris Bangle / Managing Director
Chris Bourn / International Editor, Time Out
Chris Webb / Senior Director, Interior Design Europe, Hilton
David Kester / Director, Thames & Hudson
Dominic Harris / Founder, Cinimod Studio
Giles Coren / Restaurant Critic, The Times
Janet Wardley / Head of Visual Display, Harvey Nichols
Ken Freivokh / Partner, Ken Freivokh Design
Maxim Velcovsky / Art Director, Lasvit
Mourad Mazouz / Restauranteur, Sketch
Nika Zupanc / Designer
Richard Vines / Chief Food Critic, Bloomberg News
Ross Urwin / Creative Director Home and Lifestyle, Lane Crawford
Sandy Suffield / Creative Director, Wolff Olins
Sebastian Mariscal / Design Principal, Sebastian Mariscal Studio
Stephen Alden / Chief Executive Officer, Maybourne Hotel Group
Tamara Lohan / Founder and CTO, Mr & Mrs Smith
Tom Aikens / Chef, Restauranteur
Yenn Wong / Owner, JIA Boutique Hotels
Restaurant & Bar Design Awards images / information received 090113
Location: UK
Bar + Restaurant Design
Bar Designs



image : Leonardo Finotti
Restaurant Interior



picture from architect
UK Architecture Awards
Stirling Prize


photo : Roland Halbe
RIBA Gold Medal 2013


picture © Breun
Comments / photos for the 2013 Restaurant & Bar Design Awards UK page welcome