Pritzker Prize Winner 2011, Global Architecture Award, Architect, Designer, Jury, News
Pritzker Architecture Prize 2011
Eduardo Souta de Moura – International Architect Award
3 Jun 2011
Pritzker Prize 2011 News
Pritzker Prize 2011 – President Obama Speech
President Obama once thought of becoming an architect, he said at Thursday's Pritzker Architecture Prize event in Washington. Obama lauded Chicago's Pritzker family – Penny Pritzker was his 2008 presidential fund-raising chair – as well as Chicago's storied architecture in his remarks.
Referring to Tom Pritzker, Obama said, "Now, as Tom mentioned, my interest in architecture goes way back. There was a time when I thought I could be an architect, where I expected to be more creative than I turned out, so I had to go into politics instead."
Barack Obama, President of the United States of America, on Jan. 13, 2009: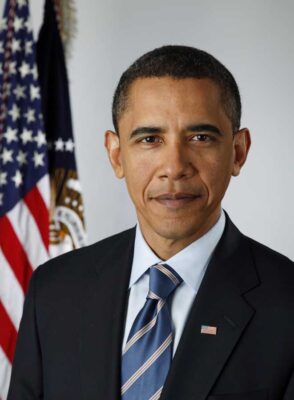 official photo of President Obama, by Pete Souza
THE WHITE HOUSE
Office of the Press Secretary
REMARKS BY THE PRESIDENT AT THE PRITZKER ARCHITECTURE PRIZE EVENT
Andrew Mellon Auditorium
Washington, D.C.
7:04 P.M. EDT
THE PRESIDENT: Thank you. Thank you very much. Thank you. Please — please, everybody, have a seat.
Well, thank you, Tom, for that introduction. Thank you to the entire Pritzker family for your friendship and incredible generosity towards so many causes. I want to welcome as well the diplomatic corps that is here, as well as Secretary Arne Duncan.
On behalf of Michelle and myself, I want to begin by congratulating tonight's winner, Eduardo Souto de Moura. And I also want to recognize the members of the prize jury, who I think have a very difficult task in choosing from so many outstanding architects all around the world.
Now, as Tom mentioned, my interest in architecture goes way back. There was a time when I thought I could be an architect, where I expected to be more creative than I turned out, so I had to go into politics instead. (Laughter.)
And as the Pritzkers and so many others here can attest, if you love architecture there are few better places to live than in my hometown of Chicago. (Applause.) It is the birthplace of the skyscraper — a city filled with buildings and public spaces designed by architects like Louis Sullivan, Frank Lloyd Wright and Frank Gehry, who is here tonight.
In fact, the headquarters of our last campaign was in a building based on a design by Mies van der Rohe. And for two years, we crammed it full of hundreds of people working around the clock and surviving on nothing but pizza. (Laughter.) I'm not sure if that's what Mies had in mind, but it worked out pretty well for us.
And that's what architecture is all about. It's about creating buildings and spaces that inspire us, that help us do our jobs, that bring us together, and that become, at their best, works of art that we can move through and live in. And in the end, that's why architecture can be considered the most democratic of art forms.
That's perhaps why Thomas Jefferson, who helped enshrine the founding principles of our nation, had such a passion for architecture and design. He spent more than 50 years perfecting his home at Monticello. And he spent countless hours sketching and revising his architectural drawings for the University of Virginia — a place where he hoped generations would study and become, as he described it, "the future bulwark of the human mind in this hemisphere."
Like Jefferson, tonight's honoree has spent his career not only pushing the boundaries of his art, but doing so in a way that serves the public good. Eduardo Souto de Moura has designed homes, shopping centers, art galleries, schools and subway stations — all in a style that seems as effortless as it is beautiful. He's an expert at the use of different materials and colors, and his simple shapes and clean lines always fit seamlessly into their surroundings.
Perhaps Eduardo's most famous work is the stadium he designed in Braga, Portugal. Never one to settle for the easy answer, Eduardo wanted to build this particular stadium on the side of a mountain. So he blasted out nearly a million and a half cubic yards of granite from the mountainside, then crushed it to make the concrete necessary to build the stadium.
He also took great care to position the stadium in such a way that anyone who couldn't afford a ticket could watch the match from the surrounding hillsides. Kind of like Portugal's version of Wrigley Field. (Laughter.)
And that combination of form and function, of artistry and accessibility, is why today we honor Eduardo with what is known as the "Nobel Prize of architecture." As Frank Gehry, a former winner of this prize, said, "Architecture should speak of its time and place, but yearn for timelessness." I want to thank all the men and women who create these timeless works of art — not only to bring us joy, but to help make this world a better place.
And, Tom, thank you again for your extraordinary patronage of architecture. It makes an enormous difference. Thank you very much. (Applause.)
END 7:09 P.M. EDT
29 Mar 2011
2011 Pritzker Architecture Prize Laureate
Eduardo Souto de Moura is the 2011 recipient of the prestigious Pritzker Prize. Souto de Moura is located in Porto, Portugal.
Pritzker Prize winner for 2011:



photo : Augusto Brázio
Eduardo Souto de Moura is the second Portuguese architect to win the Pritzker Prize – architect Álvaro Siza won the award in 1992.
Portuguese Architect Will Be Presented the 2011 Pritzker Architecture Prize in Washington, D.C.
Los Angeles, CA – Eduardo Souto de Moura, a 58 year old architect from Portugal, is the jury's choice for the 2011 Pritzker Architecture Prize, it was announced today by Thomas J. Pritzker, chairman of The Hyatt Foundation which sponsors the prize. The formal ceremony for what has come to be known throughout the world as architecture's highest honor will be in one of Washington, D.C.'s finest classical buildings, the Andrew W. Mellon Auditorium on June 2
In announcing the jury's choice, Pritzker elaborated, "This marks the second time in the history of the prize that a Portuguese architect has been chosen. The first was in 1992 when Alvaro Siza was so honored."
The purpose of the Pritzker Architecture Prize, which was founded in 1979 by the late Jay A. Pritzker and his wife, Cindy, is to honor annually a living architect whose built work demonstrates a combination of those qualities of talent, vision and commitment, which has produced consistent and significant contributions to humanity and the built environment through the art of architecture. The laureates receive a $100,000 grant and a bronze medallion.
Pritzker Prize jury chairman, The Lord Palumbo, spoke from his home in the United Kingdom, quoting from the jury citation that focuses on the reasons for this year's choice: "During the past three decades, Eduardo Souto de Moura has produced a body of work that is of our time but also carries echoes of architectural traditions." And further, "His buildings have a unique ability to convey seemingly conflicting characteristics — power and modesty, bravado and subtlety, bold public authority and a sense of intimacy —at the same time."
As a student, Souto de Moura worked for Alvaro Siza for five years. Since forming his own office in 1980, Souto de Moura has completed well over sixty projects, most in his native Portugal, but he has designs in Spain, Italy, Germany, United Kingdom and Switzerland. The projects include single family homes, a cinema, shopping centers, hotels, apartments, offices, art galleries and museums, schools, sports facilities and subways.


photo : Luis Ferreira Alves
His stadium in Braga, Portugal (above) was the site of European soccer championships when it was completed in 2004, and gained high praise. Nearly a million and a half cubic yards of granite were blasted from the site and crushed to make concrete for the stadium. Precise explosions of a mountain side created a hundred foot high granite face that terminates one end of the stadium. Souto de Moura describes this coexistence of the natural with the man-made construction as good architecture. In his own words, "It was a drama to break down the mountain and make concrete from the stone." The jury citation calls this work, "…muscular, monumental and very much at home within its powerful landscape."


photo : Christian Richters
Another of his projects, the Burgo Tower (above), completed in 2007, constructed in the city where he lives and works, Porto, Portugal, is described by the jury as, "…two buildings side by side, one vertical and one horizontal with different scales, in dialogue with each other and the urban landscape." Souto de Moura commented that "a twenty story office tower is an unusual project for me. I began my career building single family houses."


photo : Luis Ferreira Alves
Souto de Moura has designed numerous residences, one of which, House Number Two (above) built in the town of Bom Jesus, was singled out by the jury for its "uncommon richness throughout the subtle banding in the concrete of its exterior walls." Souto de Moura's comments on the project: "Because the site was a fairly steep hill overlooking the city of Braga, we decided not to produce a large volume resting on a hilltop. Instead, we made the construction on five terraces with retainer walls, with a different function defined for each terrace– fruit trees on the lowest level, a swimming pool on the next, the main parts of the house on the next, bedrooms on the fourth, and on the top, we planted a forest."


photo : Luis Ferreira Alves
Another project in his native city, Porto, is the Cultural Center (above) completed in 1991, which the jury describes as "a testament to his ability to combine materials expressively." He used copper, stone, concrete and wood.


photo : Luis Ferreira Alves
A convent and monastery in a mountainous terrain near Amares, Portugal, called Santa Maria do Bouro (above) was a project for Souto de Moura from 1989 to 1997, in which he converted the centuries old structure into a state inn. He recalls the walls were over four feet thick. Originally built in the 12th century, the jury declares in their citation that Souto de Moura "has created spaces that are both consistent with their history and modern in conception."

photo : Luis Ferreira Alves
Souto de Moura, in describing another of his projects, has said, "After the painter Paula Rego chose me as her architect, I was lucky to be able to choose the site. It was a fenced off forest with some open space in the middle. On the basis of the elevation of the trees, I proposed a set of volumes of varying heights. Developing this play between the artificial and nature helped define the exterior color, red concrete, a color in opposition to the green forest. Two large pyramids along the entrance axis prevent the project from being a neutral sum of boxes." The Paula Rego Museum (above) completed in 2008, is cited by the jury as "both civic and intimate, and so appropriate for the display of art."
Often described as a "Miesian architect," the jury acknowledged this influence with the words, "He has the confidence to use stone that is a thousand years old or to take inspiration from a modern detail by Mies van der Rohe."
Upon learning that he was being honored, Souto de Moura had this reaction: "When I received the phone call telling me I was to be the Pritzker Laureate, I could hardly believe it. Then I received confirmation that it was actually true, and I came to realize what a great honor this is. The fact that this is the second time a Portuguese architect has been chosen makes it even more important."
The distinguished jury that selected the 2011 Pritzker Laureate consists of its chairman, The Lord Palumbo, internationally known architectural patron of London, chairman of the trustees, Serpentine Gallery, former chairman of the Arts Council of Great Britain, former chairman of the Tate Gallery Foundation, and former trustee of the Mies van der Rohe Archive at the Museum of Modern Art, New York; and alphabetically: Alejandro Aravena, architect and executive director of Elemental in Santiago, Chile; Carlos Jimenez, professor, Rice University School of Architecture, principal, Carlos Jimenez Studio in Houston, Texas; Glenn Murcutt, architect and 2002 Pritzker Laureate of Sydney, Australia; Juhani Pallasmaa, architect, professor and author of Helsinki, Finland; Renzo Piano, architect and 1998 Pritzker Laureate, of Paris, France and Genoa, Italy; and Karen Stein, writer, editor and architectural consultant in New York. Martha Thorne, associate dean for external relations, IE School of Architecture, Madrid, Spain, is the executive director of the prize.
In addition to the previous laureates already mentioned, the late Philip Johnson was 5 the first Pritzker Laureate in 1979. The late Luis Barragán of Mexico was named in 1980. The late James Stirling of the United Kingdom was elected in 1981, Kevin Roche in 1982, Ieoh Ming Pei in 1983, and Richard Meier in 1984. Hans Hollein of Austria was the 1985 Laureate. Gottfried Böhm of Germany received the prize in 1986. Robert Venturi received the honor in 1991, and Alvaro Siza of Portugal in 1992. Christian de Portzamparc of France was elected Pritzker Laureate in 1994.
Frank Gehry of the United States was the recipient in 1989, the late Aldo Rossi of Italy in 1990. In 1996, Rafael Moneo of Spain was the Laureate; in 1997 the late Sverre Fehn of Norway; in 1998 Renzo Piano of Italy, in 1999 Sir Norman Foster of the UK, and in 2000, Rem Koolhaas of the Netherlands. Australian Glenn Murcutt received the prize in 2002. The late Jørn Utzon of Denmark was honored in 2003; Zaha Hadid of the UK in 2004; and Thom Mayne of the United States in 2005. Paulo Mendes da Rocha of Brazil was the Laureate in 2006, and Richard Rogers received the prize in 2007. Jean Nouvel of France was the Laureate in 2008. In 2009, Peter Zumthor of Switzerland received the award. Last year, two Japanese architects were honored, partners Kazuyo Sejima and Ryue Nishizawa of SANAA, Inc.
The field of architecture was chosen by the Pritzker family because of their keen interest in building due to their involvement with developing the Hyatt Hotels around the world; and because architecture was a creative endeavor not included in the Nobel Prizes. The procedures were modeled after the Nobels, with the final selection being made by the international jury with all deliberations and voting in secret. Nominations are continuous from year to year with hundreds of nominees from countries all around the world being considered each year.
The site for this year's ceremony, the Andrew W. Mellon Auditorium was erected between 1932 and 1934, and is part of a large nine-building office complex called the Federal Triangle. At the time of its construction, it was the largest government owned assembly space in the city, and considered as one of the most magnificent settings for government ceremonies. It was designed by San Francisco based architect Arthur Brown, Jr. Originally called the Departmental Auditorium, it was renamed in 1987, the Andrew W. Mellon Auditorium.
Pritzker Prize information from The Pritzker Prize
Location: USA
Pritzker Architecture Prize
Pritzker Architecture Prize Information
Pritzker Prize architects : main page with current winner information
Pritzker Architecture Prize Laureate 2011 : Citation from the Jury + The Jury + Eduardo Souto de Moura information
Pritzker Prize 2010 : Information
Pritzker Architecture Prize Laureate 2010 : Citation from the Jury + The Jury
Pritzker Prize Winner 2010 : SANAA
Architecture Awards
Key Architecture Awards – selection below:
World Architecture Festival Awards
Website: Architectural Walking Tours
Comments / photos for the Pritzker Architecture Prize Laureate 2011 page welcome
Website: Pritzker Prize