LEAF Awards in London 2016, UK Architecture Event, Building Projects, Interior Designs
LEAF Awards 2016 Shortlist News
International Architectural Prize Shortlist, London, UK: Buildings + Architects Prizes
28 Jul 2016
LEAF Awards 2016
LEAF International, London, UK
Book before 5th August for 10% discount on the LEAF Gala Dinner
With the dust still settling from the Brexit fall out, LEAF 2016 will look to leading figures in the design and build world to explore how the industry can respond and promote stable growth. High-level policy announcements will feature from the Greater London Authority on how this vibrant city will support the construction industry and maintain its position as a centre for building excellence.
Talks from some of Europe's leading architects practices will unveil their plans for the future and how they are using design to create better cities. In these unstable times it is important that the whole community comes together to discover the latest products and solutions to maximise design and build efficiency and offer best practice for the future of the built environment.
Latest LEAF delegates to join:
Skidmore, Owings & Merrill, Associate, UK
Jacques Ferrier Architecture, Architects Project Director, France
Aecom, Design Director, Architecture, EMIA, UK
Assael Architecture, Associate Director, UK
One Works, Managing Partner, Italy
AREAL Architecten, Principal, Belgium
NEUF Architects, Partner, Canada
3TI Progetti, Chairman, Italy
HOK, Practice Leader, Interiors, UK
Squire and Partners, Associate, UK
Boyer, Director Design , UK
Pattern Design, Associate, UK
BuroHappold Engineering, Associate Director, UK
Atkins, Director, UK
5 Jul 2016
LEAF Awards 2016 Shortlist
LEAF Awards Gala Dinner, 14th October 2016, London, UK

The 13th annual LEAF Awards are pleased to announce the 2016 shortlist of entries. All of the shortlisted projects include buildings that are setting the benchmark for the international architectural community.
LEAF Awards would like to thank all those who entered the Awards.
LEAF Awards 2016 Official Shortlist
1. Mixed-Use Building
· Chapman Taylor, 42 Maslak, Istanbul, Turkey
· Fraser Brown MacKenna Architects, Pembury Circus, London, UK
· Fougeron, 400 Grove, San Francisco, US
2. Residential Building – Single Occupancy



· Studiomk27, Ramp House, São Paulo, Brazil
· Bandesign Ltd, Everlong, Nagoya, Japan
· New Wave Studio, Mosha House, Mosha, IRAN
· Bernardes Arqutetura, Casa Delta, Guaruja, Brazil
· Faulkner Architects, Benvenuto House, Truckee, US
· Chang Architects, Cornwall Gardens, Singapore
Residential Building – Multiple Occupancy



· Kavellaris Urban Design, Spectrum Apartments, Melbourne, Australia
· AART architects, The Waterfront, Stavanger, Norway
· SV60 Cordón & Liñán Arquitectos, 317 Social Housing Units in Loma de Colmenar, Ceuta, Spain
· Antonini Darmon, Arches Boulogne, Paris, France
· Horden Cherry Lee Architects, Kingsgate House, London, UK
· David Chipperfield Architects, Xixi Wetland Estate, Hangzhou, China
3. International Interior Design Award
· Ryuichi Sasaki/Sasaki Architecture +Rieko Okumura/Atelier O, Beishu Gallery, Taito, Taito – ku, Tokyo, Japan
· Claudio Silvestrin Architects, Cannon Lane House, London, UK
· El Equipo Creativo, OneOcean Club Restaurant, Barcelona, Spain
· El Equipo Creativo, Blue Wave Cocktail Bar, Barcelona, Spain
· Tien Fun Interior Planning Co. Ltd, Holiday Rustic, Dongguan, China
· One Plus Partnership Ltd, Darry Ring Jewelry Shop, Shanghai, China
· One Plus Partnership Ltd, Xintang Wanke Mall International Cinema, Wuhan, China
· SHH, House of Books, London, UK
· Tony Chi, Rosewood London, London, UK
4. Commercial Building of the Year
· Adrian Smith + Gordon Gill Architecture, FKI Tower, Seoul, South Korea
· Sanjay Puri Architects, The Crescent, Surat, India
· Lombardini 22, Holcom Head Quarter, Beirut, Lebanon
· 5+1AA, Marseilles Docks, Marseille, France
· Jacques Ferrier Architecture, Hachette Livre Headquarters, Paris, France
· ColladoCollins Architects, 184 Shepherds Bush Road, London, UK
· Skidmore, Owings & Merrill, inc., JTI Headquarters, Geneva, Switzerland
5. Hospitality Building of the Year



· Adrian Smith + Gordon Gill Architecture, Waldorf Astoria Beijing, Beijing, China
· The Gettys Group, Renaissance Chicago Downtown, Chicago, US
· Stinessen Arkitektur, Manshausen Island Resort, Steigen, Norway
· Uol Group Limited, PARKROYAL on Pickering, Singapore
6. Refurbishment of the Year
· Suppose Design Office Co., Ltd, Onomichi U2, Hiroshima, Japan
· Arch Studio, Tea House in Hutong, Beijing, China
· Kris Lin Design, Lines of light, Shanghai, China
· Feilo Sylvania, Museo Correr, Venice, Italy
· Ian Ritchie Architects Ltd., The Other Place, Stratford Upon Avon, UK
7. Public Building of the Year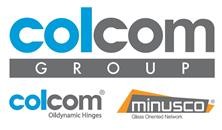 · MAD Architects, Harbin Opera House, Harbin , China
· gpy arquitectos, Faculty of Fine Arts, University of La Laguna, Tenerife, Spain
· Aedas, Huanancheng Exhibition Centre Nanning, China
· AREP, Casa-Port Railway Station, Casablanca, Morocco
· Renzo Piano Building Workshop in collaboration with Cooper Robertson, Whitney Museum of American Art, New York, USA
· Luis Pedro Silva Arquitecto, Porto Cruise Terminal, Matosinhos, Portugal
8. Best Sustainable Development



· Eleena Jamil Architect, Bamboo Playhouse, Kuala Lumpur, Malaysia
· Vientos Arquitectura, Biological Medical Centre, Santiago, Chile
· Form4 Architecture, Falling Lotus Blossoms: EON IT Park, Pune, India
· Form4 Architecture , Hanover Page Mill, Palo Alto, US
· Hiroshi Nakamura & NAP, Kamikatz Public House, Kamikatsu, Japan
· Yamazaki Kentaro Design Workshop, Hakusi Nursery School, Sakura, Japan
9. Future Building – Drawing Board



· Boogertman and Partners, Malamulele Council Building, Malamulele, South Africa
· Form4 Architecture , Sea Song, Big Sur, US
· Gottlieb Paludan Architects, BIO4, Copenhagen, Denmark
· Luca Poian Form, Bamiyan Cultural Centre, Bamiyan, Afghanistan
Future Building – Under Construction



· Tabanlioglu Architects Melkan Gursel & Murat Tabanlioglu, Astana Train Station, Astana, Kazakhstan
· MZ Architects, K Galleria, Kaslik, Lebanon
· 5+1AA, BNL – BNP Paribas Headquarters, Rome, Italy
· Henning Larsen Architects, Kiruna City Hall – The Crystal, Kiruna, Sweden
· Luca Peralta Studio & 3TI Progetti, Terra Madre 'Mother Earth' Kindergarten, Bisceglie, Italy
10. Urban Design
· Yazgan Tasarim Mimarlik, Sorgun Ecopark, Sorgun, Turkey
· Schneider + Schumacher, The Wave, Frankfurt, Germany
· Perkins + Will, Qatar Research And Development Complex, Doha, Qatar
· Cannondesign + Neuf Architect(e)s, Centre Hospitalier De L'université De Montréal, Montreal, Canada
11. Best Façade Design and Engineering
· Aisaka Architects' Atelier, Keiun Building, Tokyo, Japan
· Mackay + Partners, Minories Hotel, London, UK
· Ian Ritchie Architects Ltd., Sainsbury Wellcome Centre for Neural Circuits and Behaviour, London, UK
12. Developer Project of the Year
· UOL Group Limited , Parkroyal on Pickering, Singapore
· Land Securities (with Fletcher Priest Architects), One New Ludgate, London, UK
· Dubai Municipality, Dubai Safari, Al Warqa 5th, Dubai
· UTE Novo Hospital de Vigo (with Luis Vidal + Architects), Álvaro Cunqueiro Hospital, Vigo, Spain
13. Lifetime Achievement Award 2016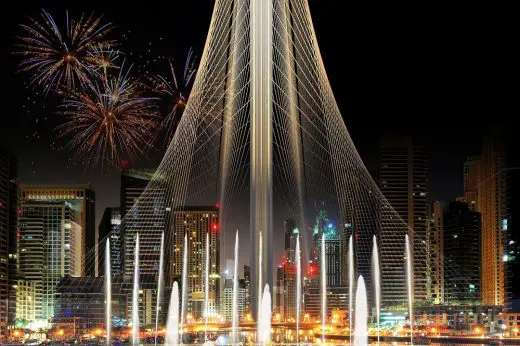 image © Santiago Calatrava
· Santiago Calatrava
LEAF Awards 2016 Judges
· Carlo Castelli, AECOM
· Michael Clark, AEDAS RHWL
· Alan Crawford, Crawford Partnership Architects
· Afroditi Krassa, AfroditiKrassa
· Firas Hnoosh, BDP
· Lukasz Platkowski, Gensler
· Michele Pasca di Magliano, Zaha Hadid Architects
· Paolo Rossi, Skidmore, Owings & Merrill
· Rysia Suchecka, NBBJ
For seats and tables, please contact:
Luisa de Vita T: +44 (0)20 79366847 E: [email protected]
To find out more about the LEAF Awards 2016, visit: LEAF Awards 2016
LEAF Awards 2016 Shortlist information / images received 28 + 050716
Location: UK
LEAF Awards Review for 2011
Overall winner for 2011
Milanofiori Residential Complex, Milan, Italy by OBR
e-architect at the LEAF Awards:



photo from LEAF Awards
LEAF Awards 2010
e-architect was once again a media partner for the LEAF Awards and attended the awards – results for the LEAF Awards listed below, building + architect winners:
The Emirates Glass LEAF Awards Overall Winner
Soccer City Stadium – Boogertman + Partners – "The Melting Pot"
LEAF Awards 2009
Qatar Science and Technology Park by Woods Bagot, architects
LEAF Award Winners 2009 : Photos of the award winners
LEAF Awards 2009 : Press Release
LEAF International – Forum
LEAF Awards 2008
LEAF Award Winners 2008
LEAF Awards 2008 Winner : Performers House Denmark
Schmidt Hammer Lassen Architects
LEAF Awards 2008 Young Architect of the Year Award
Xavier Vilalta Sabartés
Comments / photos for the LEAF Awards 2016 Shortlistpage welcome